How opting for non-underwritten quick and easy life insurance could see you end up paying more for weaker cover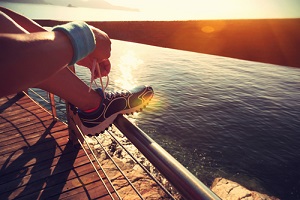 An insurance expert has issued a stark warning, you'll pay a hefty price if you opt for quick and easy 'no questions asked' life insurance.
The independent insurance product research firm, Quality Product Research, has found life insurance products that don't require you to answer a raft of questions about your health, lifestyle and job before signing up, could be nearly 70% more expensive than fully underwritten products.
Furthermore, its chief executive Alan Rafe has found the quality of their cover is much lower.  
Sovereign for example, which also distributes its life insurance products through ASB and State, has two main life insurance offerings: TotalCareMax and Simple Life.
TotalCareMax is fully underwritten, while Simple Life isn't. This is how their covers differ (policy documents available through links):
 
TotalCareMax
Simple Life
Pre-existing conditions
The insurer will consider any illness, injury or medical condition you've had in the past and tailor your policy accordingly. 
You're not covered for any illness, injury, or medical condition you've had during the five years before you've taken out the policy.
Level of cover
Up to $2 million - different payment options available.
Up to $500,000 lump sum
Hazardous activities
No 'hazardous activities' exclusion. 
You're not covered if your claim arises due to:

- Any form of aviation other than if you're a fare-paying passenger on a commercial airline on a regular route.

- Any activity at a height of 20 metres or more above ground outside a building or in a building under construction, or at a depth of 30 metres or more below ground or underwater.

- Any activity involving the use of firearms or explosives.

- Participating in, or training or preparation for, competitive motorsport activity.

- Any form of mountaineering, rock climbing, abseiling or off-piste skiing.

You can buy the product.
Online or through an adviser.
Online only. 
Age of eligibility
16-70 years 
16-55 years 
Sovereign clearly spells out all these differences on its website. It provides detail on Simple Life's broadly encompassing hazardous activity exclusion in its policy document, which you can only see once you endeavour to get a quote. 
Despite logic assuming the more comprehensive policy would be the more costly one, Rafe's research indicates that on average, Simple Life is 68% more expensive than TotalCareMax.
This perhaps shows the price Sovereign believes its customers are willing to pay for convenience.
Sovereign's website mentions the fact TotalCareMax is the "more affordable" option, but doesn't allude to just how much more affordable it is.
Rafe notes there are similar differences between ASB and State's underwritten and non-underwritten policies, as well as BNZ and Greenwich's. It is possible there are other life insurance products on the market that fall into the same category.
His research shows BNZ's non-underwritten product, BNZ Easy Life, is 46% more expensive than its underwritten product, BNZ Comprehensive.
Furthermore, BNZ Easy Life's cover is capped at only $100,000.
Putting in the time at the start will pay off at the end
Rafe, in presentations he has done on an Institute of Financial Advisers and Professional Advisers Association roadshow this month, highlights a few issues he has with life insurance products that aren't underwritten.
Noting the hazardous activity exclusion, he maintains people may find it difficult to understand what they're actually covered for.
He fears sub-standard cover could lead to people's claims being turned down and there being a perception insurers will do what it takes to avoid paying claims.
This may especially be the case given non-underwritten policies are targeting younger people, who are the ones most likely to be involved in more "hazardous activities".
Rafe also says products that aren't underwritten are easier to sell, as sales people can spend less time over the phone asking in-depth questions and there's a higher issue rate.
He suggests consumers spend more time at the beginning of the insurance buying process to ensure they don't have issues when it comes to claim time. 
Ease of purchase targets underinsurance among young people
Sovereign told interest.co.nz: "Sovereign offers a range of life insurance products, some underwritten and some non-underwritten. This provides customers with options when choosing life insurance to best suit their needs and lifestyles.
"In addition, it takes into account that some customers have a preference for a non-underwritten product due to the simplicity and speed of the application process.
"Non-underwritten products were developed by Sovereign to help address underinsurance in New Zealand, particularly with the under 35 market.
"Industry wide data shows little growth in the number of people protecting themselves with Life Insurance over the past five years, and the underwriting process was seen by some as a barrier."
*This article was first published in our email for paying subscribers. See here for more details and how to subscribe.