Tower's falling share price sees Suncorp's half-year investment income take a $12m hit; Suncorp 'expects to address' its near 20% shareholding in Tower this year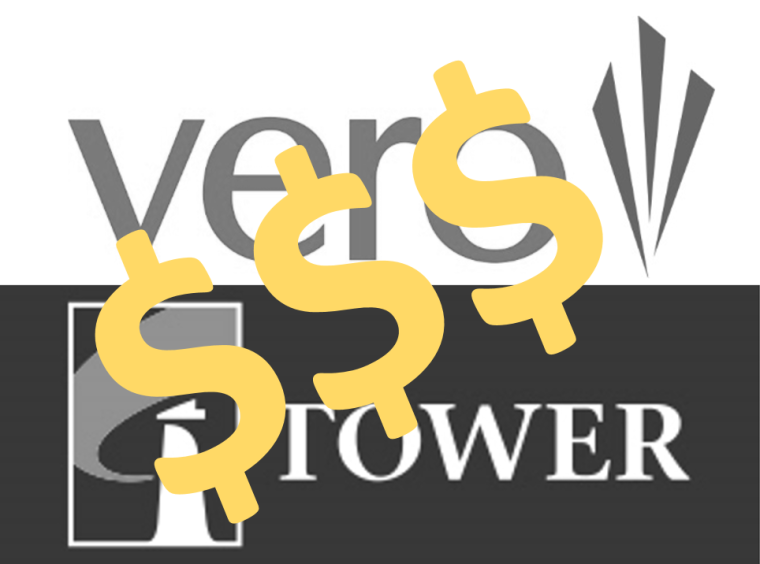 The price Suncorp is paying for its failed Tower takeover bid is rising, as the value of Tower's shares is falling.
Suncorp's New Zealand business more than halved its investment income in the six months to December 2017, compared to the same period in 2016, largely due to the value of its shares in Tower dropping in value.
Suncorp, through its New Zealand brand Vero, has a shareholding of just under 20% in the embattled New Zealand insurer.
It in February and March 2017 bought the shares for $1.30 and $1.40 each, and made a non-binding indicative proposal to buy the rest.
However the Commerce Commission in July declined Vero's application to get approval to do so, on the basis the acquisition would leave the general insurance market too concentrated.
Tower's share price sat just under $1.10 on March 14 2017 - the day Vero bought another 6.7% of Tower's shares to bump its shareholding up to 19.99%.
Yet Tower's share price has trended downward since then; dropping right off after the Commerce Commission released its decision on the proposed acquisition.
It fell to a near-record low of 56 cents when Tower announced its full year results in mid-November, but has since picked up a bit to 65c.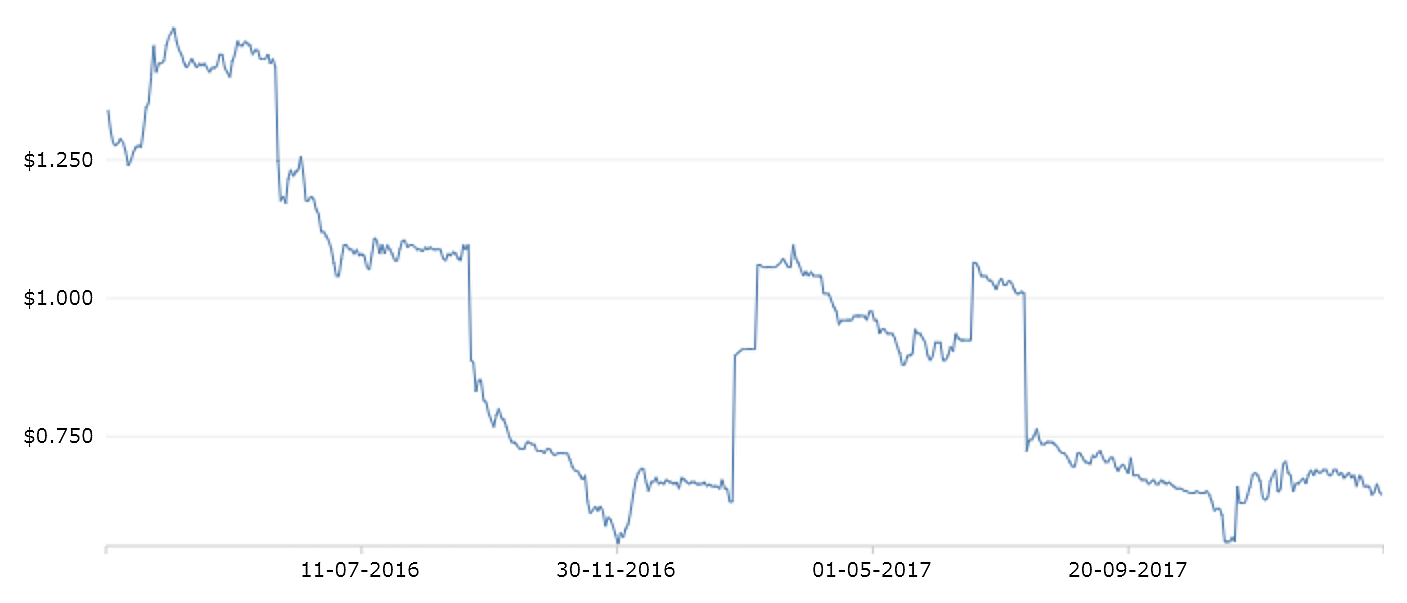 Tower's share price history as per the NZX
At the time of writing Tower's market capitalisation was $219.26 million.
The situation has resulted in the investment income of Suncorp's New Zealand business falling from $9 million in the six months to December 2016 to $4 million in the six months to December 2017.
Suncorp says this 55.6% drop was "driven by mark-to-market losses of $12 million over the period on the Tower shareholding".
Its Tower shareholding saw its investment income take a $3 million knock in the six months to June.
Suncorp notes it "participated fully" in Tower's capital raise, launched at the end of 2017, "to preserve its investment".
However the Commerce Commission confirms it is still investigating whether or not Vero's stake in Tower breaches Section 47 of the Commerce Act
A request made by interest.co.nz under the Official Information Act last year revealed the competition watchdog had been investigating Vero under this segment of the law, separately to considering its application to, since April.
Suncorp in its results says it "expects to address" its shareholding in Tower in the second half of the 2018 financial year.
Looking at Suncorp's results more broadly, its New Zealand business reported a general insurance profit after tax of $50 million - a 163.2% increase from the comparable period in 2016.
Its gross written premium (GWP) increased by 7.6% to $768 million.
The insurer says premium increases, unit growth, and strong claims management have offset the impacts of increased reinsurance premiums and claims cost inflation, particularly in the motor insurance business.
It also attributes the improved result to the absence of major disasters, which impacted the prior year's earthquake-affected result.
Suncorp's New Zealand general insurance loss ratio (what it pays in claims versus what it receives in premiums) fell from 63.5% to 56.5%.