Revealed: The Commerce Commission is investigating Vero for buying 19.99% of Tower's shares separately to it considering Vero's bid to take over the insurer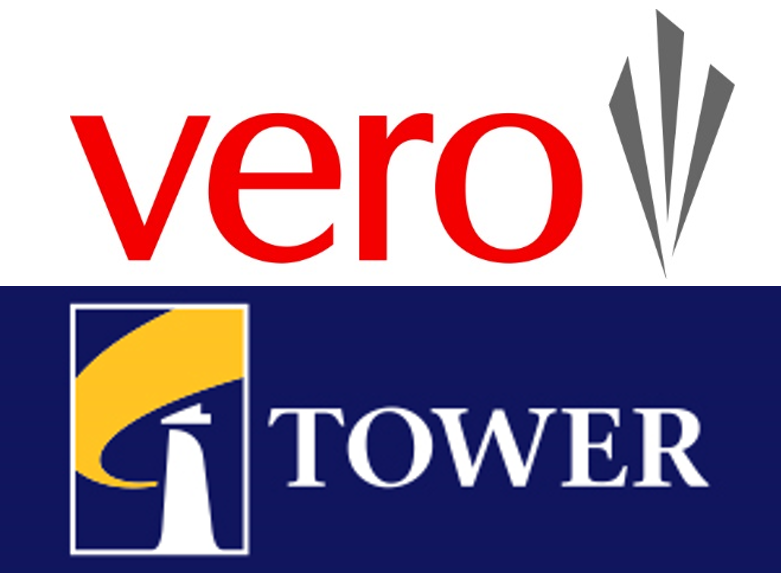 By Jenée Tibshraeny
The Commerce Commission is investigating the competition issues raised by Vero buying 19.99% of Tower's shares, separately to it considering the insurance giant's application to get the greenlight to take over Tower.  
A document released to interest.co.nz under the Official Information Act (OIA) reveals the Commission is concerned competition in the general insurance market may be reduced by Vero in February and March buying nearly a fifth of the NZX and ASX-listed company's shares.
It is therefore investigating this acquisition alongside it considering Vero's application to get clearance to buy 100% of Tower's shares.
Vero, as well as its joint venture partner AA Insurance, holds a 25% share of the general insurance market in New Zealand. If its bid to merge with Tower is successful, it will increase its market share to 30%.
Vero is wholly-owned by the ASX-listed company, Suncorp. It is the second largest general insurer in New Zealand behind Aussie-owned IAG.
While Vero made its clearance application voluntarily on March 2, the Commission began a separate investigation on its own accord on April 28.
While the former process is public, the latter isn't.
However the latter is mentioned in the 'Letter of Issues' the Commission sent Vero on May 5, outlining the Commission's concerns with the insurer's merger application and giving it the opportunity to provide feedback on these.
Interest.co.nz has just received a redacted copy of this letter under the OIA. It says: "We consider that Vero's completed acquisition of 19.99% of the shares in Tower could raise issues under section 47 of the Commerce Act 1986.
"The Commission has opened a separate section 47 investigation into this acquisition, which we are undertaking concurrently with our consideration of Vero's application for clearance."
Section 47 of Commerce Act says: "A person must not acquire assets of a business or shares if the acquisition would have, or would be likely to have, the effect of substantially lessening competition in a market."
Suncorp rejects ComCom's concerns 
A Suncorp spokesperson says: "Suncorp strongly rejects the Commerce Commission's concerns under section 47 of the Commerce Act...
"We have abided by all relevant laws throughout the acquisition process, and have worked constructively with the Commerce Commission on our application for clearance.
"We are unable to comment any further until the Commerce Commission announces its decision on 26 July."
If Vero gets clearance, the decision cannot be challenged under section 47 of the Commerce Act (provided the merger is completed within a year).
If the Commission doesn't authorise the merger, and believes Vero breached the Commerce Act by buying 19.99% of Vero's shares, it can take the insurer to the High Court.
The Commerce Commission has completed seven section 47 investigations since July 2012, with none of these leading to court proceedings.
Details around the section 47 investigation have been redacted from the Letter of Issues.
Merger would see insurance market 'highly concentrated'
The Letter of Issues does however say that if Vero takes over Tower, the home, contents and motor vehicle insurance markets will be "highly concentrated", with Vero and IAG "holding very high market shares".
"The acquisition of Tower would result in significant change to Vero's existing market share," it says
"Vero and Tower are two of only three insurers (the other being IAG) with current experience in New Zealand of underwriting for distribution partners, and with the existing capability to do so…
"…existing competitors [IAG, Youi, FMG, MAS, QBE, Chubb, ANDO] may not be sufficient to prevent a substantial lessening of competition."
The Commission goes on to say: "While intermediaries such as brokers and banks could have some countervailing power, we are concerned whether their countervailing power would be sufficient to effectively constrain the merged entity."
The Commission says "there could be a real and substantial prospect that Tower will be significantly more competitive" if the merger doesn't go ahead and it is either sold to Fairfax Financial Holdings (or another party), or split so that its problematic 2010/11 Canterbury quake business is ring-fenced.
The Commission says Tower's Plan B, to split into New Tower and RunOff Co, raise capital and invest in new IT platforms "could make Tower significantly more competitive".
Tower announced this plan in November last year, before Canadian insurance giant Fairfax in February swooped in and proposed to buy all of Tower's shares for $1.17 each.
Fairfax at the end of June withdrew its offer, as Vero entered into a Scheme Implementation Agreement with Tower, whereby it proposed to buy all of Tower's shares for $1.40 each.
ComCom to become more transparent
While Vero did not want the Letter of Issues to be made public while the Commission was still considering its application, the Commission maintains any concerns it has about a potential merger should be aired.
The Russell McVeagh lawyers representing Vero tried to prevent interest.co.nz from getting a copy of the Letter of Issues, taking the Commission to the Ombudsman over its decision to release the letter.
However the Ombudsman backed the Commission, so interest.co.nz could receive a redacted copy over the weekend.
Meanwhile, the Commission's chairman, Dr Mark Berry on July 20 delivered a speech about the organisation's priorities for the year, saying:
"It is our view that we should proactively publish both Letters of Issues and Letters of Unresolved Issues for every clearance application where we send one.
"Confidential information would of course be redacted, but it is important that market participants and interested observers are able to see what issues we are seeking further information on so they have an opportunity to make, and we have the opportunity to receive, any relevant submissions.
"In most cases we do not consider there are legitimate reasons to withhold these letters, considering the public interest that exists in our ability to determine the effects of a merger.
"Separately, we also intend to publish a record of section 47 investigations on our website as they are opened. This would ensure that the public and market are made aware of any investigations into potential anti-competitive transactions that have not been exposed to scrutiny under the clearance regime."
*This article was first published in our email for paying subscribers early on Tuesday morning. See here for more details and how to subscribe.