Question marks remain over the extent to which further insurance premium hikes flagged for more disaster-prone parts of the country will be offset by decreases in lower risk places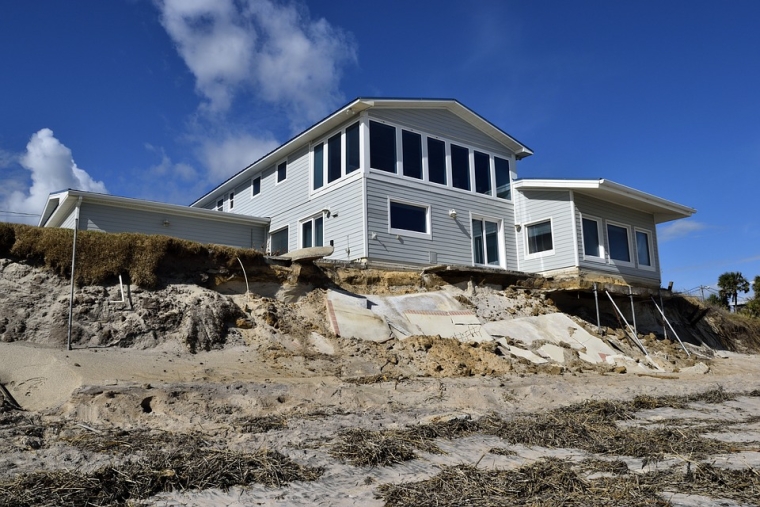 New Zealand's major general insurers are scant on detail around what exactly their moves to more risk-based pricing models look like.
Tower last week announced that as of April, it would start implementing a new approach that would see its customers at greater risk of being hit by a natural disaster pay the actual cost of this risk.
This would see policyholders in parts of Wellington, Napier and Gisborne for example pay higher premiums than those in lower risk parts of the country.
Further to flagging this move in its annual results released in November, Tower went on to explain that the "vast majority" of its customers would not see any significant change in their premiums, yet less than 2.5% would see the insurance risk part of their premiums increase by more than $250 in a year.
Asked to go further in providing a granular breakdown of how its pricing would change, Tower told interest.co.nz that 1% of its customers would see increases of more than $2,000 - of this one quake-related component of their premiums. 
Tower wouldn't reveal the portion of customers that would see increases of between $150 and $250, and importantly, the portion that would enjoy premium decreases.
In its media release, the insurer said: "Previously, while regions at greater risk did pay more for house insurance, insurance premiums still did not reflect the full cost of providing cover for these properties and this meant other."
Its new approach was therefore said to be "more equitable".
Yet it didn't go so far to say that increases in some areas would be offset (at least to some extent) by decreases in others.
Tower declined interest.co.nz's request to provide a written statement as to why it could put its finger on the portion of customers that would experience a sizeable premium increase, but couldn't do the same when it came to identifying the portion that would experience a decrease.
The impression a spokesperson gave over the phone was that doing so was too complex.
Turning now to the largest general insurer in the country, IAG, its then chief risk officer, Karl Armstrong, in December 2016 told interest.co.nz premiums had been "hardening" since before the Kaikoura earthquake, and we were to see an "exacerbation" of that.
He said a time would come when policyholders in less quake-prone parts of the country would stop subsidising those in riskier parts of the country.
"What we must consider at some stage in the future is a user-based pay system," Armstrong said.
Asked this week to provide an update on where things were at in terms of a possible transition to this user-based system, IAG said it had nothing to add to Armstrong's comments.
It made a general statement: "Insurance companies constantly assess the level of risk for the properties they insure and their pricing approach, and IAG New Zealand is no exception.
"Insurance has always been risk-based, where the premiums charged are reflective of the expected costs of providing cover which includes claims costs and cost of reinsurance. As such, we continue to review our business and position based on this."
Suncorp New Zealand's executive manager of personal insurance, Sacha Cowlrick, made a similar comment when asked to detail the company's position on risk-based pricing in light of Tower's announcement:
"Vero already employs risk based pricing for home insurance policies and has done for some time.
"We regularly review and update our pricing based on both normal claims and natural disasters, including using market leading earthquake risk modelling technology."