Insurance and Financial Services Ombudsman advises those hit by the storm to take photos of damage and contact their insurers before cleaning up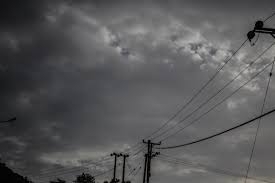 As wild weather continues, Insurance & Financial Services Ombudsman (IFSO), Karen Stevens, suggests people take preventative measures at home and on the roads, photograph any damage, and contact their insurers before they clean up. 
"Take extra care on treacherous roads. That means reading and heeding road warnings," Stevens says.
"If you don't take notice of, for example, a warning that cars need chains on certain roads, you might face significant costs if an accident occurs. Insurance does not cover people who take risks that reasonable people, in the same circumstances, would not take." 
In high winds, tie or buckle down heavy items, like trampolines, and unplug sensitive equipment in case of a power cut, Stevens suggests. 
If your home or property is damaged, contact your insurer as soon as you can, ask what you need to do to make a claim, and take photos or videos of the damage before you clean up.
"It's a stressful time, but you do need to contact your insurer and you need proof of loss or damage to make a claim.    
"We've seen a number of cases where people have cleaned up after a flood, thrown items away, and then had difficulty proving that the items were damaged. When you don't have proof, claims can be declined."
Before you clean up, Stevens suggests:
1. Contact your insurer - ask what you need for your claim and ask your insurer to confirm this in writing. 
2. Document the damage - take photos or videos of your house and any damaged belongings. Make lists of all the damaged items before you dispose of anything.
3. Understand your policy - ensure you know what you are and are not covered for. If you don't understand, ask questions. 
If you are unable to get back into your home, contact your insurer to ask about temporary accommodation cover, under either your house or contents policy.
See the IFSO Scheme's info sheet here for more.