Report reveals EQC's data is in such a state, even the Independent Ministerial Advisor can't get reliable information on the status of unresolved Canterbury quake claims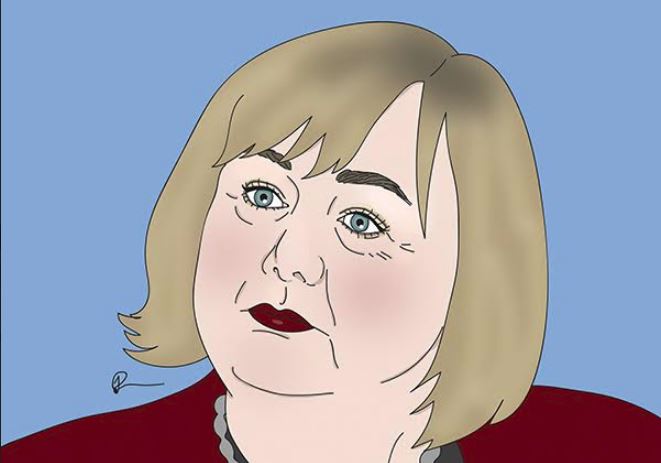 The Earthquake Commission (EQC) is due to hire more staff, make claimants' files available to them, and improve its systems so it has a better handle on its workload.
Government officials are also considering getting EQC to make cash settlements above its $100,000 cap which would then be recovered from private insurers, forming a new body to deal with all new Canterbury quake-related claims and getting EQC to reimburse claimants for certain claim-related costs.
The announcement comes further to the Minister Responsible for EQC, Megan Woods, receiving a report from the independent ministerial advisor she appointed earlier in the year to look at ways of speeding up the settlement of Canterbury quake-related claims.
Data
In her report, Christine Stevenson (who is also Customs' acting CEO) says that of "considerable concern" is the lack of confidence both the public and EQC staff have in the agency's claims activity data.
"Over time, multiple methodologies and processes appear to have been used to collect and report on claim numbers with 'no single source of truth'," she says.
"In particular, management have had a series of target timelines for claims resolution, but a lack of good quality data has meant that these have sometimes been unrealistic and plans to meet them have lacked appropriate resourcing...
"As I have sought information for this review, I have been unable to obtain reliable data on the exact number and status of the claims left to be resolved arising out of the Canterbury earthquakes."
Private insurers have been vocal about the headaches caused by the steady trickle of over-cap claims they have continued to receive in recent years.
They received 945 such claims in the last year and 1,864 in the last two years, according to the Insurance Council of New Zealand (ICNZ).
Tower's CEO Richard Harding says this highlights "just how broken the system is and the challenges we have faced trying to understand how many claims remain".
Stevenson points to the debacle caused in April when EQC revealed it had spent $170 million on re-repairs and $100 million on re-settling homes that had been cash settled, further to it in 2016 putting these costs at around $70 million.
While the situation saw Woods take aim at her predecessor, Gerry Brownlee, for "wilfully ignoring the scale of the problem" when he was in government, Stevenson pinned part of the discrepancy on EQC struggling to mine its own data, particularly when it came to the cash settlements part of the picture.
EQC will implement Stevenson's recommendations around forming an "expert data quality group" to sort out the organisation's data. 
Dealings with claimants
EQC will also make claimants' files available to them.
Stevenson says "claimants should have full, open and immediate access to all information associated with their claims if they request it.
"They should not have to request their files under the Official Information Act, and the files should be made available without redactions or missing documents."
In terms of resourcing, EQC will follow Stevenson's suggestion to hire another "settlement team", so that each team only has to deal with 100 claims rather the 150 claims they're currently responsible for.
Stevenson doesn't specify how many new staff need to be hired.  
As it stands, EQC has around 2,600 open quake-related claims on its books.
Some of the other major recommendations Stevenson makes require input from other government agencies, or more systemic changes the Government can't implement overnight.
For example, she suggests Woods makes a "Ministerial Direction" to give EQC a mandate to reimburse claimants for some claims-related costs.
"For some claimants, it would make a tangible difference to their willingness to reach resolution of their claim if EQC was able to meet some of their costs incurred either through the repair process or in attempting to reach settlement of their claim (which might include short term alternative accommodation or technical fees)."
Dealings with private insurers
Stevenson also suggests EQC makes cash settlements above its cap, which would then be recovered from private insurers.
She notes this already happens where repair costs are slightly over cap, but believes the protocol should be extended.
She says making this change would prevent a claimant from being left waiting while their private insurer and EQC argue about whether the repair is over-cap; the cost of settling the disagreement possibly outweighing the cost of the work in dispute.
Stevenson recognises that if EQC settles costs without the agreement of the private insurer, it can't guarantee it will later be reimbursed.
ICNZ CEO, Tim Grafton, admits this idea poses "significant challenges… not the least being that serious questions exist about the reliability of EQC's data and the fact that EQC does not apply full and final settlements".
He does however support another one of Stevenson's recommendations, to consolidate all new Canterbury earthquake-related claims from insurance entities (EQC, Southern Response, other private insurers) into one organisation.
"This is an initiative ICNZ raised with EQC last August to avoid multiple handling of claims and establish one point of accountability and responsibility for customers," Grafton says.
Stevenson says the Ministry of Business, Innovation and Employment has already been facilitating discussions on this potential model with private insurers, EQC, and the Treasury.
"I consider that it holds some promise and some risks. However, I recommend that discussions continue to test the viability of this model."
See Stevenson's full 26-page report for more on her other recommendations.