Duncan Webb explains how the proposed Earthquake Tribunal could ping insurers who have used delay tactics and shares his hopes that it provides a model for the resolution of other civil disputes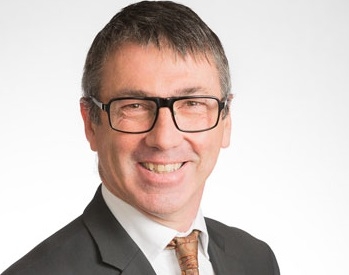 The Government has introduced a bill to Parliament that will establish a Tribunal to settle 2010/11 Canterbury Earthquake-related insurance claims.
If passed, homeowners will from March 2019 be able to bring forward claims against private insurers, the Earthquake Commission or Southern Response. 
The Tribunal will have the ability to award costs or general damages, and to appoint independent expert advisers to help the Tribunal understand technical aspects of a claim. 
Duncan Webb, a former law firm partner and law professor, who's now the Labour MP for Central Christchurch, shares his thoughts on the Bill. 
We will hear a response from the Insurance Council of New Zealand on Friday.
By Duncan Webb
The proposed Earthquake Tribunal is exactly the kind of radical circuit-breaker that is needed to address access to justice problems that have plagued earthquake claims in Christchurch. I hope it will also precipitate a reset of justice more generally and provide a model for effective resolution of civil disputes.
While all courts seek to resolve disputes in a speedy flexible and cost effective way most are weighed down by an obsession with procedure.  This Tribunal has been given the tools to get on with the job of resolving disputes.  It will be up to the Tribunal to pick up those tools and use them as intended.
The fact that the Tribunal is expressly inquisitorial gives it a mandate to avoid the conflict that has become a feature of High Court cases.  It is not just enough to say that the Tribunal is inquisitorial – there are a number of features which reinforce this.
One of the most obvious is the ability of the Tribunal can appoint its own experts to assist. A significant problem in many cases is the "battle of the experts". Experts can be expensive and where parties need to retain them this drives up costs advantaging those who can pay, and sometimes resulting in uneven information being present to the Court. Not only will a Tribunal appointed expert reduce cost, it will also give a truly independent view and avoid the opinion shopping which sometimes occurs.
Delay is costly in many ways. The Bill gives a power to award interest from the date the ability to sue existed – so insurers who unreasonably delay will have to pay. While this will not address the huge personal cost of delay it will give insurers a financial incentive to settle claims quickly and fairly.
Mediation will also be encouraged between the parties can be directed by the Tribunal, and settlements registered and enforced with the Tribunal. Mediation can be expensive if lawyers and experts are involved (as well as the cost of a mediator) so some caution is needed here. The Tribunal has a discretion and it needs to be used wisely; however an agreement reached by agreement is more durable, and usually less expensive to get to, than any adjudication.
The risk of losing a case and paying the other side's costs (as well as their own) can be a significant barrier to claimants. This Bill removes that risk by providing that the parties must meet their own costs. Thus both insurer and home owner will pay their own bills.  While this removes the comfort of having legal costs paid by an insurer who loses, it also removes a very significant risk (especially given insurers typically spend significantly more than homeowners on lawyers and experts). 
While some have criticised the fact that a homeowner cannot recover costs, the fact that a party will bear its own costs will also give a greater incentive to spend a proportionate amount on the dispute – rather than everyone overspending on the basis that both parties expect to win and be awarded costs. Where either party has misbehaved and caused additional and unwarranted costs, a special costs award can be made but that should be rare.
Lawyers' fees have been a barrier to justice since before Bleak House. However lawyers are not necessarily needed for every dispute. The construction industry has long used expert determination for technical disputes. The parties before the Tribunal can therefore use an advocate that is not a lawyer. It will be important that advocates are skilled in their own subject area. There have been some concerns about unskilled "claims advocates" taking advantage of some homeowners, so care will be needed to ensure that representatives add to rather than detract from the resolution of the dispute.
Appeals are also limited to ensure finality and remove the threat of endless litigation.  
Importantly claimants (but not insurers) can opt in to this Tribunal even if they have a case currently before the Courts. It a pity that insurers are crying foul over this rule – but the fact is that they need no help at all in managing their litigation. In the same vein, not all claims will suit the Tribunal. Legally complex cases may be referred to the High Court either for a specific question to be answered, or in its entirety. Also the Tribunal will not hear cases about on-sold as they raise issues outside the scope of a specialist insurance tribunal.
While there are naysayers out there, it is important to remember a few critical things – most importantly that this Bill is yet to go to select committee to receive public input. Certainly there would have been a justified outrage if the Insurance Council had been given special treatment and been consulted before everyone else. The issue of "on-solds" is significant and does deserve consideration. However the starting place is that the Tribunal is designed to expedite stalled insurance claims. The issues which arise from on-solds where EQC has not met its obligations raise particular issues relating to the rights of homeowners who have assigned claims against insurers, limitation, and the duties owed by EQC to homeowners. These go well beyond technical questions of damage and insurance cover.
This legislation sets the scene for an informal, inquisitorial, speedy and final tribunal. This is intended to bring a resolution to the many claims that have stalled due to a slow, expensive, and unwieldy High Court process. I hope this will be a model for a civil justice system in the future which strikes a fair balance between procedural rigour, and a timely and cost effective result.