Nathan Field points out there is no 'fair price' for ageing technology, so investors need to assess their exposure to companies that will fade as the new takes over, despite rear-guard defences from those affected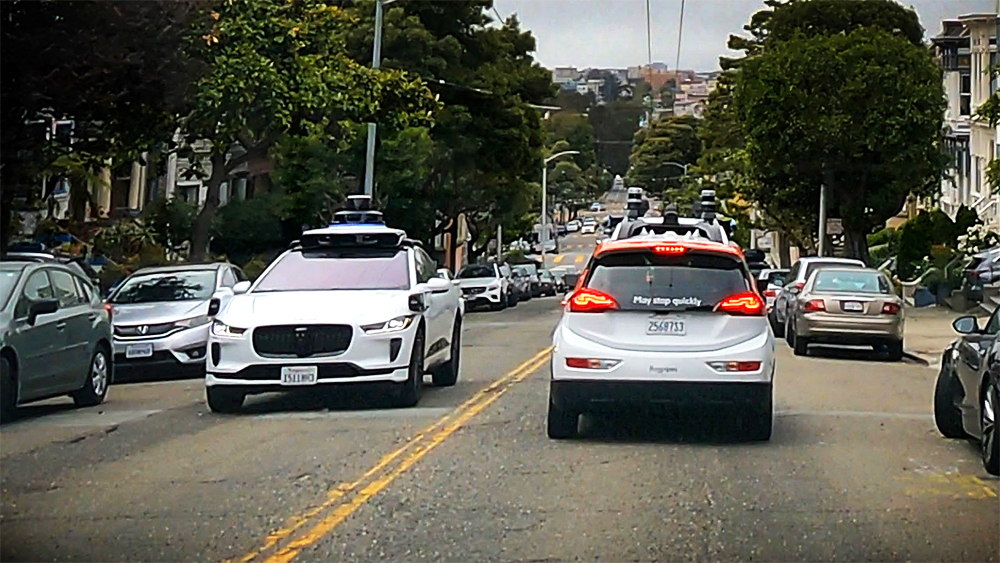 Like it or not, robotaxis are finally coming. Perhaps not to New Zealand any time soon, but to several major cities in the US over the next year, including Seattle, Miami, Los Angeles and Houston.
The two leading robotaxi companies, Alphabet-owned Waymo and GM-backed Cruise, have already been operating in Phoenix and San Francisco for several years, clocking up millions of miles and valuable data points. However, despite their improving efficacy, robotaxis are yet to win over the hearts and minds of the general public.
It doesn't help that every negative robotaxi story is gleefully reported in the media. Most are minor annoyances, such as cars holding up traffic or failing to adapt to roadworks. There have also been a handful of more serious incidents – a Cruise car pinned a fallen pedestrian to the ground, another crashed into a fire truck. A series of indiscretions recently prompted the California Department of Motor Vehicles to suspend Cruise's robotaxi permit.
But if it's public safety that concerns people about self-driving cars, it's likely a misconception. Admittedly, reliable data is thin on the ground, but early indications are that autonomous cars are already safer than their human-driven equivalents.
A recent study led by reinsurance giant Swiss Re observed that self-driving Waymo cars in San Francisco and Phoenix were significantly safer than human driven cars. After 35 million miles, property damage claims dropped by 95% and bodily injury claims fell by 92%.
It makes sense when you consider robotaxis don't speed, or get tired, or drive drunk, or succumb to road rage, or apply their make-up in the rear-view mirror, or text and drive. At worst, they get a bit confused sometimes.
It may take time to convince everyone, but there is already plenty of consumer interest in robotaxi services. The Waymo One app has been downloaded more than 500,000 times in the US despite the service only being available in two cities. The number of passengers who feel comfortable riding in a driverless car will continue to grow.
Aside from safer streets, the incentive for cities to promote autonomous ride-hailing services is the promise of a more efficient and affordable transport network. The savings generated by eliminating drivers from ride-hailing services would be significant – a 2022 McKinsey analysis suggested that by 2030, autonomous rides could be less than half the price of current human rides.
There could also be benefits to urban congestion. If the robotaxi network works effectively, with people sharing taxis and shuttles to minimise costs, there will likely be fewer cars on the road.
While Waymo and Cruise are the current leaders in the US, there are plenty of potential new competitors lying in wait. Tesla is the most talked about potential player, as robotaxis have long been an obsession of Elon Musk. Musk has said many times that robotaxis would eventually eliminate the need for people to own cars.
Apple, which recently scaled back self-driving plans for its first electric vehicle, might still surprise the market. Or competition could come from outside the US, such as XPeng which recently had its G9 electric SUV approved for autonomous driving in China. An over-the-air software update can effectively turn a regular XPeng G9 into a fully self-diving vehicle – an important step on the road to commercialisation of robotaxis.
China is also leaning into the technology in its own cities. As of September this year, a suburb in Beijing is allowing robotaxis to operate and charge fares for driverless rides. If the first stage is successful, it is envisaged that services will be rolled out over the wider city.
How quickly the technology spreads to the rest of the world will largely depend on the public's response in these test-case cities. If robotaxis prove to be affordable and safe, and there is an improvement in urban congestion, we expect other countries to embrace the economic and social benefits of driverless fleets.
From an investment perspective, it's too early to say which listed entity will be the direct winner from this new mode of transport. However, the technology is intertwined with other generational themes, such as the rise of electric vehicles, artificial intelligence and urbanisation. The leaders of these trends – such as Nvidia, Tesla and BYD – are easier to identify.
Conversely, the losers from these trends will likely continue to struggle, such as legacy automakers and second-tier chipmakers. While their valuations might reflect their challenged outlooks, in our view, there is no fair price for aging technology.
---
*Nathan Field manages the Global Thematic strategy at KiwiSaver and Wealth provider, Generate. No part of this is intended as financial advice; it is intended as general information only. Past performance is not indicative of future performance. To see a copy of Generate's Financial Advice or Product Disclosure Statements visit generatewelath.co.nz/disclosures. The issuer of the scheme is Generate Investment Management Limited.