Interim Retirement Commissioner on benefits of loosening KiwiSaver rules around first home withdrawals: 'If we can get more people on the property ladder earlier, there may be less liability to taxpayers later'; Minister Faafoi hesitant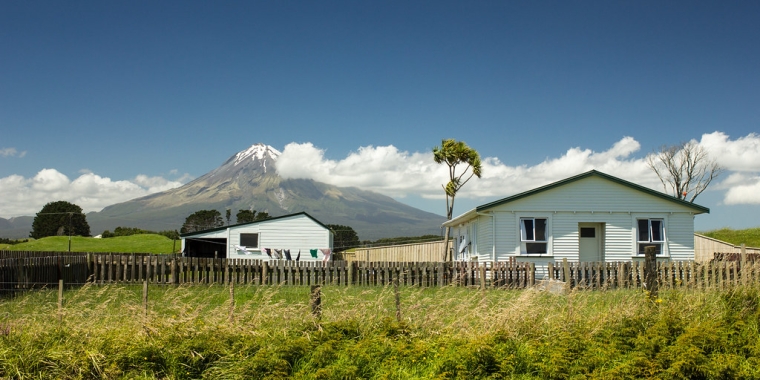 Interim Retirement Commissioner Peter Cordtz sees merit in relaxing the rules so that people who use their KiwiSaver to buy a house don't have to live in that house.
Under the KiwiSaver Act 2006, eligible members can make withdrawals for a first home if they intend to live in it.
This "intention" is something a KiwiSaver member has to prove to their provider, usually by committing to living in the house for six to 12 months. 
However Cordtz believes there are benefits to scrapping this rule to enable more people who have never owned property before to use KiwiSaver to buy a house and "create a long-term investment to aid retirement".
His rationale is that with home-ownership rates declining from a high of 78% in the 1980s, to about 55% today, more people are coming under financial pressure renting in retirement.
And where does this burden fall? On taxpayers.
He points out that about 12% of over-65s are renters, making them eligible to apply for the Accommodation Supplement if they are struggling. 
The Government spent $170 million in the year to March 2019 on over-65s receiving this supplement – a 92% increase from 2013.
Cordtz notes that this cost comes on top of New Zealand Superannuation, which costs $39 million a day and is forecast to rise to $120 million in the next two decades as the population ages.
"Super wasn't designed to cover rent – it currently pays $411 for a single person; $632 for a couple. At that rate, it assumes you have housing sorted," Cordtz said.
"The cost of declining home ownership is a problem that affects all of us, and we need a circuit breaker.
"If we can get more people on the property ladder earlier, there may be less liability to taxpayers later."
Cordtz recognises that high house prices in the likes of Auckland, Wellington and Tauranga mean it's difficult for KiwiSaver members who work in those cities to purchase homes there to live in.
"If they could buy a property in a more affordable part of the country, they could use it as an investment to progress on the property ladder or simply to retire to one day," he said.
KiwiSaver withdrawals to finance first homes have risen steadily in recent years. In the year to June nearly $1 billion was withdrawn by first-home-buyers, up from $870 million in 2018. First-home-buyers withdrew almost as much as over-65s.
Cordtz recognises the argument that too much retirement savings are already being withdrawn for property, without making it easier to do so.
"But since the prospect of a capital gains tax was scrapped, property is still one of the best long term investments people can make to help fund their retirement, as well as giving security of tenure," he said.
The issue is up for discussion in the Commission for Financial Capability's three-yearly Review of Retirement Income Policies.
The public has until October 31 to make submissions before the Commission reports back to the Government with recommendations in December.
Faafoi hesitant 
Commerce and Consumer Affairs Minister Kris Faafoi didn't want to comment on the idea until he received Cortdz's official recommendations in full. 
He believed the KiwiSaver model was serving its purpose by helping people save for their retirement, but commented: "Some of the social problems that we face now are definitely different to back in mid-2000s when home ownership or housing in general wasn't as concentrated as it is now.
"I think having the ability to use it [KiwiSaver] to buy a first home has been useful for a lot of predominantly younger kiwis, but opening it up to even more New Zealanders to use it for an investment property takes away fundamentally from what KiwiSaver was set up for."
For and against
In July interest.co.nz's David Hargreaves raised his concerns over the growing amount of KiwiSaver funds being used for first homes.
He questioned whether this was artificially raising house prices.
He also made the point that there was a risk that if the housing market tumbled, people who would otherwise have been insulated by having a diversified investment through KiwiSaver, would be knocked back along with other property owners.
And he argued that first home withdrawals were pushing the problem of retirement affordability down the track to future generations.
Meanwhile interest.co.nz's Jenée Tibshraeny was supportive of first-home-buyers using their KiwiSaver for homes they don't live in. 
She argued giving them access to residential property, in the same way they have access to other asset classes as they save and invest for retirement, wouldn't be a game-changer for the property market. Rather it would give first-home-buyers another option and go a tiny way to helping improve intergenerational inequality. 
Like Cordtz, she made the case that owning property at retirement was favourable to renting.