Summer KiwiSaver's Martin Hawes has a bright, inexpensive idea on how to use KiwiSaver when you are writing a will, one that can avoid all the costs and complexities of a trust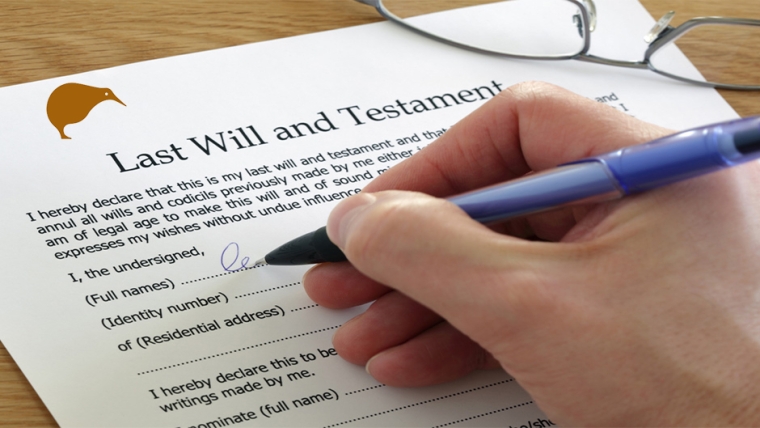 By Martin Hawes*
Older people often want their wills to make bequests to their grandchildren. This is often more difficult than it sounds but KiwiSaver can provide a very neat solution.
Writing a will seems to get trickier as you get older. Sure, nearly all of us want to leave most of our money to our children, but as we age there can be others who seem worthy of a bequest.
One of these could be a charity, something that we have supported financially or with our time and which we want to continue to support. This is important for a lot of us as we want to make a difference with what we leave behind.
However, it is grandchildren who really start to feature for many older people when they are writing their wills: they want to leave them money to give them the best start in life. The children will obviously benefit but as time goes on they can be less important – after all,  most people who die at age 90 will have children who are close to 60; you would hope that someone at 60 had sorted their finances and were in a fairly good position by then.
But the grandchildren could be in that critical stage, perhaps aged 25 to 35 and really in need of some money to establish themselves. For children aged 60 some money is a good bonus; but for grandchildren aged 30, some money can be a good foundation to build strong finances for their whole lives.
For older people hoping to help grandchildren, the problem is that the great majority do not know when they are going to die and also they want to make bequests that will be for good purpose regardless of timing. It is possible that they die sooner rather than later and that could mean that funds need to be held in trust for years or even decades. Afterall, most do not want a three-year-old grandchild to get his or her hands on significant money (even though the local branch of Toyworld would be delighted!)
Enter KiwiSaver. KiwiSaver provides a neat solution for bequests to grandchildren and, without any need of a trust, allows for gifts and bequests to be made which will go for a good purpose.
The idea is that a bequest to a grandchild will be directed to KiwiSaver in the will and, over the years they are growing up, will become a significant sum. There will be little or no management, no trust required and there will be no difficulty with tax rates or concern about age of entitlement – the money will simply sit in their KiwiSaver accounts and grow.
 Moreover, the money will be in KiwiSaver for a good purpose – not retirement which for grandchildren is far off in the distant future but the purchase of a first home. I think it important that they get the money while they are younger and use it to put their finances on a good foundation.
KiwiSaver allows withdrawals for a first home. Hopefully, the funds that were bequeathed to the grandchildren's KiwiSavers would have grown to an amount that would make a good part of the deposit on that first home.
Leaving bequests to the grandchildren's KiwiSaver accounts is very easy and cost effective: no trust need be established with decisions regarding age of entitlement or purpose for the money. They will end up with significant money that they must use only to buy a home.
For this, KiwiSaver serves an excellent purpose.
The only risk that I can see is that at some point there is a law change and the ability to withdraw money from KiwiSaver for a first home is no longer possible (meaning that the money has to stay in KiwiSaver until retirement). I doubt very much that this law change will happen: it would be a very brave (even suicidal) politician who would change KiwiSaver withdrawals in that way and I doubt they would stay long in office.
So, in essence, an older person's will should be fairly easy to write and to execute: the bulk will go to children to do with as they choose. An amount could also go to a charity or the likes and there will then be an amount that could help the grandchildren into their first homes. That should make everyone happy – and, if you are the person making the will, here's hoping that you have to wait thirty or forty years for anyone to see it happen.
---
*Martin Hawes is the Chair of the Summer Investment Committee. The Summer KiwiSaver Scheme is managed by Forsyth Barr Investment Management Ltd and a Product Disclosure statement is available on request. Martin is an Authorised Financial Adviser and a Disclosure Statements is available on request and free of charge at www.martinhawes.com. This article is general in nature and not personalised advice. Summer competes with banks and other KiwiSaver providers.