Summer KiwiSaver's Martin Hawes welcomes the fact that younger people are getting involved in share investment as he says the sharemarket is very different now to how it was back in the days of the 1987 crash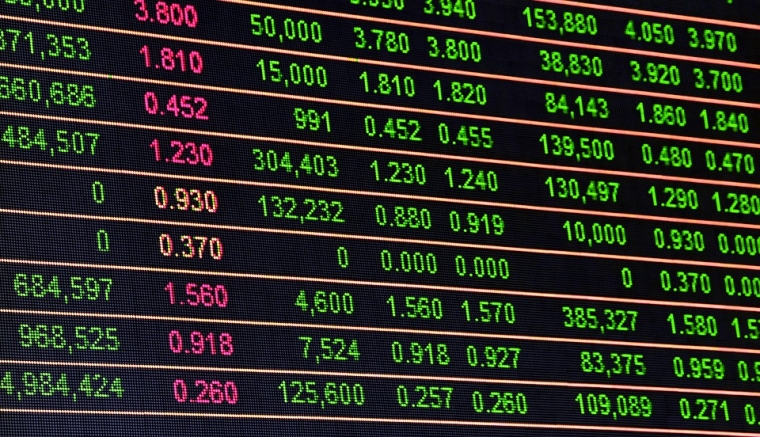 By Martin Hawes*
And now for some good news: this pandemic has accelerated a lot of trends. One accelerating trend to welcome is the way younger people have started to embrace the sharemarket. A recent report told us that Sharesies had taken on 50,000 new customers in the last two months (this includes one of my daughters). Three quarters of these new customers were new to share trading (also including my daughter).
That is very good news on a range of levels: it is good for market liquidity, and it is good for capital markets long-term in New Zealand. I confidently expect that most people owning shares via Sharesies (and other similar platforms) are younger people and it seems good for our collective futures if young people are discovering how to invest in businesses.
Sharesies allows you to buy and sell small amounts of shares using any device – people can sit on a bus and happily buy shares in their parents' retirement villages, or sell a small holding of Sky TV. That's great.
There are some good reasons why Sharesies has got so popular: First, COVID-19 has created market volatility and people see that there is money to be made by buying businesses cheaply. Moreover, the pandemic has given people who are sitting at home in lockdown the time and space to sign up for Sharesies – and, maybe, to figure out what they want to buy.
Second, younger people are now happy to ignore their parents/grandparents/ uncles/aunts dire warnings to stay clear of the sharemarket. The 1987 sharemarket crash hit my generation hard and, ever since, they have never given up cautioning younger people to stay away from shares.
However, what older people do not realise (but younger people do) is that the regulatory framework is completely different now from what it was in the 1980s. In 1987 the New Zealand sharemarket was like the Wild West – a lawless, rugged land where anything goes, inhabited by a bunch of shady neer-do-wells looking out for the main chance (I am probably being over polite and kind to these people).
Today the financial sector is well regulated and overseen by the Financial Markets Authority (FMA). The sharemarket is watched over not just by the FMA but also the NZX and the New Zealand Shareholders Association (in the 1980s, the NZX was an old boys club called the New Zealand Stock Exchange and the New Zealand Shareholders Association did not exist).
 The sharemarket is still not perfect, but it is a Pacific paradise compared to the bad-lands of Dakota, which was the share market of 35 years ago. Younger people are right to ignore the wailings of the older generation – things have changed.
Third is KiwiSaver. When Sir Michael Cullen introduced KiwiSaver in 2006, some predicted that the scheme would eventually help financial literacy. I think it has done that.
Younger people may not be experts on KiwiSaver, but they know a lot about it. My daughter, aged 35, has spent about a third of her life in KiwiSaver; it has been there for nearly all her working life. Lots of young people know where their money is invested and have become accustomed to investing in financial markets. Perhaps most crucially, they know that they are (largely) able to trust the regulatory oversight of markets.
There is one more thing that I would love younger people to learn (preferably not the hard way). That one thing is that they should not "trade shares" but, instead, invest in businesses. Buying and selling on the sharemarket should not be about trading some risky commodity called "shares"; it should be about buying a fraction of a business.
This is a subtle change of mindset: when I buy some Ryman or Amazon, I become a business owner. I may only own a tiny part of the total business but I, along with thousands of others, own the business.
The decision to buy is, therefore, not so much what the share price may do tomorrow but how well the businesses is likely to perform for the next five or 10 years. Buying a fraction of a business means doing some analysis just as if you were buying the whole thing – it does not matter whether you pay $5 or $6 for a share if you are think it will be worth $20 per share in five years.
Congratulations to Sharesies, Sir Michael and the others: I hope and expect that my daughter and her generation will buy more and more good New Zealand businesses. They already own quite a lot of businesses through their KiwiSavers – I hope they continue to branch out to own more businesses on their own accounts.
---
*Martin Hawes is the Chair of the Summer Investment Committee. The Summer KiwiSaver Scheme is managed by Forsyth Barr Investment Management Ltd and a Product Disclosure statement is available on request. Martin is an Authorised Financial Adviser and a Disclosure Statements is available on request and free of charge at www.martinhawes.com. Martin is a Director of Lifetime Income, an Annuity provider and a Board member of the New Zealand Shareholders Association.This article is general in nature and not personalised advice. Summer competes with banks and other KiwiSaver providers.