Housing Corporation New Zealand accuses KiwiSaver default providers of doing poor job advertising KiwiSaver rules on first time home buying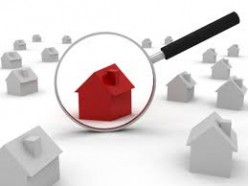 By Amanda Morrall
Despite a high level of interest in support to help KiwiSavers become first-time home buyers, default providers are being blamed for shortchanging customers on information, potentially inhibiting a better uptake of the facility.
The criticism is contained in a previously unpublished Housing Corporation of New Zealand (HCNZ) report obtained by interest.co.nz evaluating programmes designed to make home ownership more attractive and affordable for low and medium income earners.
A survey referenced by the Housing Corporation in its report, notes that as many as 25% of KiwiSavers decided to join the national savings scheme specifically because of the opportunities it represented to make home ownership more affordable. Yet details of the support remains unknown to vast numbers of the 1.6 million enrolled.
Of the 64% respondents who indicated an awareness of the ability to withdraw KiwiSaver funds from their account, half knew nothing about the details or were unsure about how it worked. Another 38%, while aware of the ability to take money from their KiwiSaver, knew nothing about a potential home deposit subsidy offered through the Corporation.
While the exact reasons for respondents' lack of knowledge were unclear, the report's author say financial illiteracy (the usual rationale given for sub-par financial acumen) can't account for low level understanding. Instead, the report points a finger at providers, in particular "default providers" with the ''largest number of members.''
At the time the report was written (back in August 2010) the authors notes that "two of the six default providers (with 309,000 and 79,337 members) had not communicated any information about provisions within KiwiSaver to withdraw employer and employee contributions to help finance a first time home.
It further states that "two other default providers (with 80,000 and 75,672 members) had communicated information but did not intend to do any further communication prior" to the eligibility taking effect July 1st, 2010.
To be eligible to withdraw KiwiSaver funds and use them towards the purchase of a first home, members have been enrolled for a minimum of three years. The same requirement exists for the those interested in the HCNZ first time home deposit subsidy, although the qualifying criteria goes beyond that.
ASB's head of group investments, Laurie Mellsop, said the recency of the eligibility date coming into play (in July) was largely behind the low uptake thus far. He said it stood to reason that the numbers would be gradually increasing.
In anticipation of growing interest, Mellsop said ASB, in its latest round of correspondence with members, included a primer about first time home withdrawals on KiwiSaver and also an explanation of the separate subsidy that was available through Housing Corporation New Zealand.
Mellsop said similar information would be distributed to members in a sister scheme run by ASB under the FirstChoice banner.
Between the two scheme, which have a combined membership of more than 300,000, only 228 members had taken up the first time home withdrawal. The average amount withdrawal was around NZ$9,500.
Similarly low uptakes were noted by other default providers.
ANZ with four schemes to its name and more than 395,000 members had only 255 applications successfully processed at latest count. The relative numbers were slightly higher at Mercer where 71 of 86,423 KiwiSavers had withdrawn funds (averaging $10,171,20) to use toward financing of a first time home.
AMP with 138,000 members recorded 172 withdrawals with a combined value of NZ$1.7 million.
Tower, with 91,158 total enrollment had 70 first time home withdrawals at the end of February. Numbers for AXA were not immediately available.
Mellsop said the a more accurate estimate of average individual amounts being withdrawn would be hard to gauge as members were eligible to withdraw all the funds (save the tax credit portion and $1,000 kick-start) or just a portion of their savings.
He said those interested in availing themselves to the facility need to research it properly well in advance of making an offer to purchase.
"It's a time consuming process and there are some quite strict rules around that process prescribed in the legislation which has caught a few people out.''
A spokesperson for Onepath (a KiwiSaver scheme run by ANZ) said a confusing aspect for many was the mistaken belief that KiwiSaver funds could be used for a deposit up front. They attributed the confusion in part to Housing Corporation New Zealand's reference (in its material and on its website) to the withdrawal of KiwiSaver funds as a 'deposit.'
Under the rules prescribed by the KiwiSaver Act, Park said retirements savings withdrawn for the purposes of purchasing a first time home would form part of the overall financing because the money was released directly to a solicitor, when a deal had gone 'unconditional.' Effectively, this would prevent a home buyer of using it up front when they went to lodge a deposit.
David Boyle, general manager of fund management for ANZ Wealth, said some providers had made provisions so that banks would take KiwiSaver funds into account when looking at total finance available smoothing some of these bumps.
Like Mellsop, Boyle encouraged interested parties to thoroughly investigate the conditions and qualifying criteria.
"When you are organising finance talk to your solicitor, your bank and KiwiSaver provider to ensure you know exactly what documentation you need to make sure it's coordinated so that your funds can be paid when you need them on settlement.''
Ironically, it's that level of detail that providers have been criticised for confining to the fine print of investment statements and prospectuses.
To access your provider's investment statements and information on first time home deposit, look up your scheme on our KiwiSaver section and click on the green arrow to open its investment statement.
Alternatively, you can click here to see Tower's investment statement
Other default providers include: Mercer, whose investment statement can be viewed here:,
AMP whose policies can be viewed here:
AXA whose policies can be viewed here:
ASB whose policies can be viewed here.
ANZ whose policies can be viewed here:
For further details on savings withdrawals and first home deposit subsidy see Inland Revenue's KiwiSaver website.

First home deposit subsidy

After 3 years of contributing to KiwiSaver, you may be entitled to a first home deposit subsidy. The subsidy is administered by Housing New Zealand. This subsidy will be paid to your solicitor on the day the purchase of the property is settled.

What the deposit subsidy is worth

The first home deposit subsidy is $1,000 for each year you've been contributing to KiwiSaver, up to a maximum of $5,000 for five years.

If you're a couple buying a house together and you both qualify for a subsidy, you could receive a combined subsidy of up to $10,000.

Getting a deposit subsidy

To be eligible for the first home deposit subsidy, you must:

have contributed at least 2% of your income to a KiwiSaver scheme, or a complying superannuation scheme, for at least 3 years
be buying your first home*
be planning to live in the house for at least 6 months.

Income and house price caps will apply.

* If you've owned a home before, in some circumstances you may still be eligible for the first home deposit subsidy. Housing New Zealand will need to determine that you are in the same financial position as a first home buyer.

To find out more, visit the Housing New Zealand website or call them on 0508 935 266
Savings withdrawal to buy your first home
You may be able to withdraw some or all of your KiwiSaver savings (except for the $1,000 kick-start and member tax credit) to put towards buying your first home.
Some complying funds don't allow you to withdraw your savings for your first home.  If you're a member of a complying fund and want to use your savings for your first home withdrawal you'll need to check with your provider to see if they offer this.
Making a first-home withdrawal
You must have been a KiwiSaver member or member of a complying fund for three or more years. You can only withdraw money to buy your first home - not an investment property.
If you have owned a home before, in some circumstances you may still be eligible to withdraw your savings. Your scheme provider may require you to contact Housing New Zealand to determine if you're in the same financial position as a first home buyer.
How to apply for a first-home withdrawal
You'll need to apply to your KiwiSaver provider if you want to make a first home withdrawal.
Find out more information on Housing New Zealand's website.
* This article was first published in our email for paid subscribers this morning. See here for more details and to subscribe.