Five-fold Friday: Simple savings & gratitude; Credit policing; Strip-trees; Financial serendipity; Economics for people who hate capitalism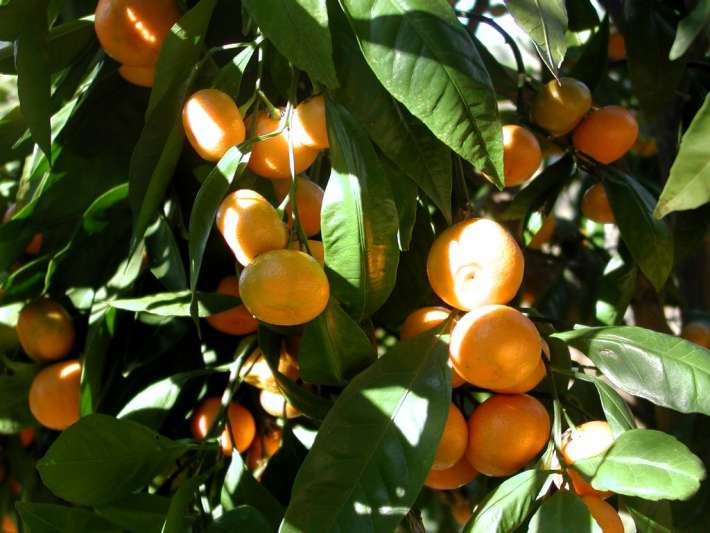 By Amanda Morrall
See previous Five Fold Friday's here.
1) Savings and spending
Following my sheepish mea culpa this week, I was besieged with helpful advice and recipes to reign in the budget. Like dieting, I tend to think radical money makeovers are doomed. Unless you enjoy suffering, deprivation is just a set up for failure.
Given my Buddhist leanings, I am a firm believer in the Middle Path. As such, I am undertaking moderate adjustments and taking stock of the simple savings that I have already achieved. One of them is rubbish reduction. I'm a strange bird, things like rubbish weigh on my conscience. Admittedly not a significant savings coup but since taking my free composting course  I've cut my waste by more than half. Surely that counts for something?
Also, to my great delight, the summer-time attention lavished upon the citrus in the backyard has paid off in spades. I am overrun with mandarin and limes, another healthy windfall for my budget. Environmental reciprocity is an underrated economic exchange.
2) Credit and Debt
Banks are very good at nickel and diming customers in addition to creaming them with high interest where possible. While most people fixate on the headline interest rate, there's a slew of other fees to watch for. I consulted with our interest rate watcher Suhaimi, who summarised for me, his top tips to minimise the gouging. 
Here they are:
1) Set your objective
Don't blindly get a card without first setting your credit card objective. Why do you need it and what are you spending patterns. Honesty is the best approach.
2) Card selection
Understand credit cards for all their features: interest rates, fees, schedule, minimum payments, due date, other fees balance transfer rewards.
Choose the right card to suit your personal spending pattern and don't be suckered in by points. To get a $20 reward, some cards require $2,600 in spending. If it's blender you're after, you're probably better off just spending the $100 outright rather than caving into consumerism.
3) Repayment
Pay all, (not the minimum amount) and pay on time. Enough said.
4) Spending
Spend within your allocated credit limit to avoid over limits fee. Some providers charge more than others, so read the fine-print in full to avoid getting stung with more money than necessary.
Cash advances. They're a killer. They usually trigger a higher interest rate than normal particularly if you're overseas.
5) Cards management - seven step programme.
Shop around for the best card; rates and fees
Choose on-line statements and avoid the $5 paper fee that most cards charge.
Stick to one card. Joint credit card accounts rarely have a happy ending.
Avoid the teller. There's a five-fold mark up for human interfacing.
Keep your card physically secured and park it in the freezer when you go to the fair.
Don't spend for tomorrow. Any debt you accrue should be based on your current income and your ability to service it.
3) Real Estate
All trees are sacred?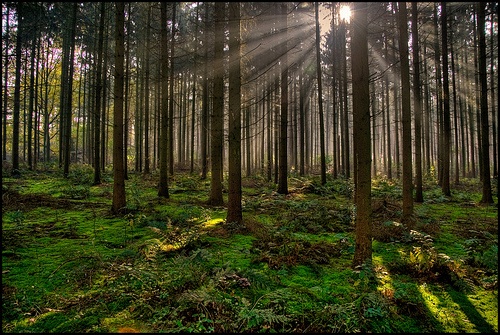 Is there anything more contentious between neighbours than trespasses involving trees with no regard for borders and unsanctioned hedge trimming? I think not.
I've seen it sour many a good relationship over the years. I still remember the shock and horror of watching a neighbour, who for no apparent reason other than to wield control over a noisy power tool, mowed down a spectacularly healthy tree on his front yard. That was in clear-cutting British Columbia, where wanna-be lumberjacks without a license are a menace to society. 
I was relieved to find that kind of thing doesn't take place in New Zealand. Instead, you have officious bureaucrats accusing well meaning citizens of tree blasphemy for innocuous trimming of dead trees.
For better or worse, tree rules are being pruned. Under little known changes to the Resource Management Act, blanket protection for trees will be stripped bare in 2012. (There are a few legal challenges still in front of the courts from opposing parties).
From January 1, local authorities will no longer be allowed to have any type of tree protection rule for trees on private land. In effect, this means that most trees can be removed without consent. My understanding is there are three exceptions: for trees that are scheduled; those located on parks or reserves; and those subject to conditions of a previous consents.
To read more on this issue in anticipation of power-saw happy neighbhours : read this position paper by the Tree Council. 
4) Death & Tax
Financial serendipity is sublime. The discovery of five bucks in a hidden pocket or jacket pulled from the back of the closet still brings me to a place of childlike wonder.
So you can imagine the feeling of being reconnected with an overlooked account in the order of $300,000. It's not a sum I'd forget about easily but apparently financial amnesia is an epidemic in New Zealand.
As I wrote yesterday, Inland Revenue is in possession of a whopping NZ$55 million in unclaimed money. Not to be confused with overlooked tax refunds, this is money derived from forgotten savings funds, wages and insurance policies etc.
For those who missed it, here's the link to IRD's A-Z list of unclaimed money with names and amounts.
On that front, there's millions more in unclaimed tax refunds begging for collection. Tax agents have done a roaring business tapping these funds and clipping their ticket along the way. With IRD's on-line services, it's not a tough job and can be done in minutes.
The danger of the DIY approach is inadvertently flagging IRD to any potential money owing. Quick tax return sharks use it as a selling point for their services. They claim that any bad news they discover on your behalf, can be more easily swept under the carpet. IRD officials beg to differ.
5) Books and Film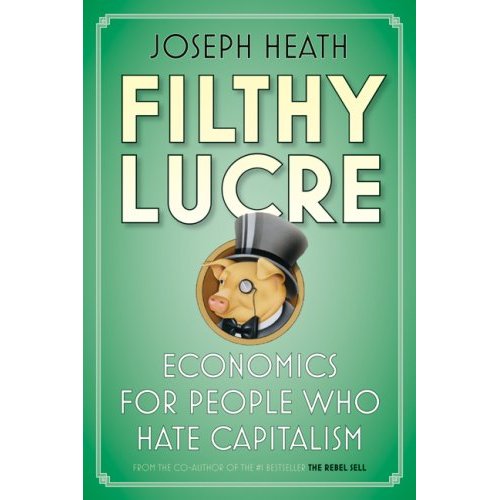 As one of the misguided lefties that author Joseph Heath aims to set straight in Filthy Lucre, this book is a lesson in humility as much as it is an education in economics.
As Heath writes in his introduction: "Pretty much everything that the average person thinks he or she knows about the economy is wrong.''
After reading the book, I don't doubt that is true. But as a journalist, not an economist, I'm in no position to critique the merits of his arguments. I'm no expert. Then again neither is Heath.
The author is a reformed left-winger with a lingering contempt but respect for capitalism. He teaches philosophy at the University of Toronto, in Canada. In economics he is a self-taught.
In his book —aimed at a general audience — Heath ambitiously sets out to debunk six economic fallacies of the right and six economic fallacies of the left.
Judge for yourself which side wins out but in my humblest of opinions it's the middle path where our economic salvation lies.
See Heath in this video below: