After fee performance rankings shows Mercer, Aon and Fidelity holding the course since inception. Your fund in the top five? Check out the list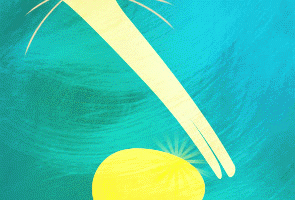 By Amanda Morrall
Evaluating your KiwiSaver fund is a tricky business.
For one there is currently no industry-agreed standard or government regulation governing how KiwiSaver funds report their performance. Changes are in the works but they won't likely take effect until 2012-2013.
Secondly, while some KiwiSavers might do so, there is no actual requirement for them to keep you posted about how your fund is doing beyond a basic annual report and statement. According to the KiwiSaver Act, the annual statement must set out the amount of each type of contribution received by the scheme during the year, and the value of the units in the scheme.
That's in contrast to other more mature international investment markets where the legal requirements are so strict,  investor's letter boxes are clogged with quarterly reports and status updates whenever there's any portfolio restructuring.
In recognition of this gaping omission in New Zealand (where KiwiSaver funds have snowballed in four years to NZ$8 billion in value), there will soon be a compulsion for quarterly statements to be posted to websites. (See Amanda Morrall article on proposed disclosure changes here.)
That change won't likely come into effect until 2012 so in the meantime, the onus is on KiwiSavers to do their own homework. 
The upside of having to be the information aggressor is, ostensibly, that it helps cultivate a better understanding of and interest in your KiwiSaver account. The regular delivery of statements, annual reports and prospectuses can have the unintended consequence of breeding indifference if they are never actual opened and given more than a passing glance.
KiwiSaver followers may have cottoned onto the research house MorningStar's quarterly performance reports on the national savings programme. (Click here for latest result).  It provides a good, albeit industry-oriented, basis for comparison.
The providers themselves are another source, although you may be disappointed or overwhelmed by the content.
A more recent addition to the KiwiSaver tool-kit is the information and data provided by interest.co.nz in its new KiwiSaver section, launched in January.
The benefit of interest.co.nz's performance rankings (updated on a quarterly basis or as the data becomes available) is that we take into account the whole slate of fees that reduce returns. (For details see our section on fees here).
Our 'Adjusted Performance' figures deduct those fees and expenses not included in the Fund's reported returns, in a standard and consistent way. We also include the fixed dollar 'membership' fees that almost all funds charge.  To turn this into a percentage fee we have used a balance of $10,000.  
The 'extra return' effect of Government and employer contributions are not included in both reported and calculated returns.
The returns we show on our Funds summary pages are not necessarily the returns any individual investors will get as your own return depends on ...
- when you invested, and
- the level of income tax (based on your own PIR) that is deducted; see here for more on tax and PIR rates.
It is important to note that past performance is not indicative of future performance and is not guaranteed.
Here's the top performance funds ranked by their peer group as of March 31, 2011 showing annualised returns over one, two and three years.
For a complete ranking lists click here:
*Story corrects requirement for disclosure on current KiwiSaver regulations. There is a legal requirement for providers to supply an annual report as well as a member statement.