New regulation puts investment advisers under the microscope; lets mortgage brokers, insurance brokers and syndicated property dealers off the hook. Your view?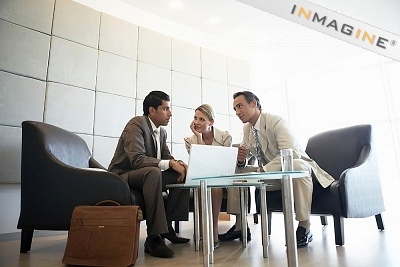 By Amanda Morrall
Unless you've been living under a rock, you'll have undoubtedly heard of New Zealand's trumped up securities law having been rolled out.
Although the full force of the Financial Services Act won't come into effect until July 1, components of the new regulatory regime are already in place.
A key feature that applies to industry players across a broad spectrum of services is the requirement that they be registered on the Companies Office Financial Services Provider Register. 
With few exception (namely practitioners from the Christchurch region) all individual and or businesses engaged in the practice of selling products or advice of a financial nature are now obliged to have registered themselves.
As well as being an accounting method for Government to keep tabs on practitioners (previously there was none), the register is a security of sorts for paying members of the public who want to check up on the individual advising them.
Anyone who has ever used or is planning to use a financial adviser, an insurance broker, a mortgage broker, a syndicated property dealer or anyone else for that matter who is selling you a product or a service would do well to do some internet intelligence starting with this register.
A note of caution
Just because a simple search turns up the name of an individual or a business doesn't mean you should put down your detective hat. Registration in itself is no guarantee of experience, qualification or competence.  
A better guide to whether someone is well placed to sell or counsel you can be found on the new Authorised Financial Advisers website. Here you'll find a more detailed explanation of the difference between a Registered Adviser (RA) and an Authorised Financial Adviser (AFA) and a Qualified Financial Entity (QFE).
(See also the FMA's "How to Invest" website here.)
In a nutshell, the law defines RAs as individuals selling simple "Category 2" products and AFAs as providing or selling personalised financial advice and or giving investment advice. QFEs are banks and the like, which are certified on the basis they can ensure the competence and qualifications or their own staff to advise on and sell appropriate product.
Here's the rub, a cursory search on the registry won't immediately flag you to the difference. Unless you drill down and purposefully look for a declaration that an individual is an AFA, you might assume that by the very presence of a name on the registry, that they are.
It's a point that grates with Institute of Financial Adviser president Nigel Tate.
"There's no clear definition there on the differences between a registered adviser and an authorised financial adviser," Tate warns.
What's more concerning he argues is that the legally defined differences (even if they were better communicated or advertised) don't necessarily afford the public better protection, in his opinion.
A major criticism of the new regulatory regime is that it is so heavily focused on the investment side of the industry that others selling equally financial potent product are immune from similar scrutiny.
Tate uses mortgage brokers as an example. Because the nature of their advice is classed as Category 2 (which is construed to be 'simple') they aren't held to the same standard as authorised financial advisers who are having to sit exams, demonstrate their competency and knowledge and generally be held to a higher level of accountability.
Tate challenges the idea that mortgage structuring is simple advice based on the financial nightmares he's been presented with  from clients ill-served by supposed specialists who failed to take into account global circumstances of borrowers or consider potential risk scenarios that could break them.
The glorification of the mortgage holiday is prime example of this.
While sold as a way to alleviate financial stress, the true costs of prolonging the inevitable is not often well explained. (For more see Amanda Morrall's article in "Holiday's hidden Sting.)
Ill-sold insurance packages and products carry similar hazards. (For information on how to lodge a complaint see these note's on the FMA's website).
Double standard 
In the absence of the same regulatory rigours facing authorised financial advisers, Tate counsels the public to treat mortgages, insurance and syndicated property investments deals with the same level of caution they would an investment, never taking advice lightly.
As insurance and mortgage specialist and brokers fall into a different classification, they are not obliged to make the same level of disclosure with their clients with respect to their qualifications, potential conflict of interests or commissions.
Gary Young, chief executive of the Insurance Brokers Association of New Zealand,  said while it was true brokers weren't held to the same standard, the professional had adopted a code of conduct that more or less mirrored what was asked of AFAs.
Young argued that commissions received by brokers were minor relative to what investment advisers made and were therefore less significant.
"The margins that they get are not that big and as its the insurers who pay them, they all tend to pay the same. So there's no great incentive to place on risk because of the commission rates because they follow all the others.''
As for qualifications, Young admitted there was no requirement as such (or any universal standard) for that matter but he said those who took the profession seriously were properly skilled as per legislative guidelines. Further, he said professional development was something that IBANZ encouraged for its members.
The professional body represents about 90% of brokers in New Zealand, with 170 "corporate members" (companies) and 2,000 registered members.
The New Zealand Mortgage Brokers Association  could not immediately be  reached for comment.
Contents of the financial services provider register

The register contains the following information about each registered Financial Service Provider (FSP):

The FSP's name and any trading names
Business address
The name and address of the approved dispute resolution scheme the FSP belongs to
The financial services they are registered to provide, including any licensed service (for example, AFAs or QFEs)
The name and address of any relevant licensing authority (for example, Securities Commission for AFAs and QFEs)

How to search

1. Quick search

Click on the Search the register tab in the top right hand corner of the screen.

To view instant results on screen just begin entering your search criteria into the 'Search' field.  To search for an FSP that is an entity you might enter the first word or two of the company's name.  For an individual you should begin entering their surname.

A list of possible matches will be displayed on screen and you can click on any one of these results to view the details of that registration.

Click on the SEARCH >> button to display the complete search results for your search criteria.

Example of a quick search result displaying one possible match

 

2. Advanced Search

From the Online Services - Do It Now menu choose Advanced search.

You can search for an FSP using either their name or their registration number.

FSP type

All types (default) or
choose specific types of interest - for example, only Individuals, New Zealand registered entities, or Other entities.

Search options

All names including current, previous and aliases (default) or
choose to search only for the name as a current name, a previous name or an alias.

Financial services

All financial services (default) or
choose specific financial services (for example, a deposit taker, a registered bank, etc).

Note | To search for a provider within a specific financial service you must also include search criteria for an FSP's name or part of an address.
 

Address keywords - To refine your search to include only specific address keywords (such as a street name, city, postal code, or country)

 

 

 

(Adds links to FMA's "Help me Invest" website and complaints process. Also corrects Class 1 and 2 product reference.)