PM Key says he doesn't think govt changes to KiwiSaver in May Budget will discourage Kiwis from entering the scheme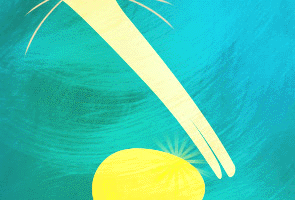 By Alex Tarrant
Prime Minister John Key says he does not think changes made to KiwiSaver in the government's upcoming budget will discourage New Zealandes from entering the scheme.
Key and Finance Minister Bill English have refused to say what changes they will make to the private savings scheme, which government provides incentives for to get people to start and maintain KiwiSaver accounts.
The Labour Opposition has attacked the government over its signalled changes, pointing out most of the country's overseas debt was owed by households and the private sector, and therefore an onus should be placed on promoting private savings schemes like KiwiSaver.
There are fears government may cut the Kiwisaver Member Tax Credit incentive or the Housing New Zealand first home deposit subsidy as it looks to control its own spending in the May 19 Budget. Key said this morning that government "borrowing to save," which it is doing by running a budget deficit while making contributions to KiwiSaver, did not help national savings as it meant money came "in one door and out the other".
Treasury's Debt Management Office announced last week that it would increase government's debt programme to NZ$20 billion for the current 2010/11 year, while government ran an operating balance before gains and losses of a deficit of NZ$16 billion for the year. The government's borrowing programme has been increased by NZ$6.5 billion since March 30, after a NZ$13.5 billion annual borrowing plan was set last December.
'Making them sustainable'
Government was trying to ensure Kiwisaver and other "big programmes" like Working for Families were sustainable and affordable over the long term, Key said on TVNZs Breakfast programme this morning.
"I think New Zealanders rely on them [those schemes], [and] need to know that they can be there. So there'll be some changes, I wouldn't describe them as dramatic, but there are some changes," he said.
Asked if the changes would discourage New Zealanders from entering the scheme in the future, Key replied: "I don't think so, no."
"There's 1.65 million New Zealanders in Kiwisaver, it's been a very successful scheme. It's a great addition to New Zealand super, it's not there to replace New Zealand Super. It recognises that people live a lot longer these days than they used to in the past, so some saving makes sense," Key said.
"And as a country, we need to lift national savings, so the important point here is that national savings is not just what the government saves, or dis-saves if it spends too much, it's what the public, or private sector [save] as well," he said.
People would have to wait until the budget, although there could be some clues in a speech the Prime Minister was delivering tomorrow.
In one door, out the other
Meanwhile, Key noted that when government was borrowing money in order 'to save', that did not help the equation for national savings. On top of attacks over Kiwisaver, the Labour Opposition has also attacked the government for halting contributions to the Superannuation Fund until it returns its books to surplus.
"When the government is borrowing, even if it is borrowing to save, then that's not actually helping national savings, because effectively it's in one door and out the other," Key said.
"But...overall, if New Zealand is less reliant on foreign borrowings then we're in good shape. And one of the problems that we've got as a country is we are the most reliant of the OECD countries in terms of where we get our borrowings from – we get it from overseas," he said.
"If you really go and have a look at what happened, between about 2000 and 2008, mum and dad went from owing NZ$70 billion to, broadly speaking, NZ$160 billion, so they doubled their stock of debt. Now, the good news for them is interest rates have come down, but we're very reliant on those foreign lenders. So as a country, we have to change."
The numbers
1,679,442 KiwiSaver members 
NZ$223 million - The cost to the government of kick-start payments each year 
NZ$662 million - The cost to the government of member tax credits each year 
NZ$200 million - The annual cost to the government of employer contributions to KiwiSaver and other superannuation funds.
NZ$3.3 billion - What Government has paid so far in KiwiSaver contributions.
(Updates with 'the numbers', Key's comments on 'borrowing to save')