Five-fold Friday: KiwiSaver tool-kit; PPI malarkey; Chch rate relief; financial cockroaches; STINKRS and trust busting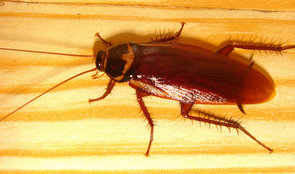 By Amanda Morrall
1) Savings and Spending
John Key set tongues wagging this week over KiwiSaver with the official word that yes, those generous incentives are richer than New Zealand can properly afford. It remains unclear how tight the belt will be cinched at the May 19th budget, but without a doubt Member Tax Credits are getting pinched. It's just a question of by how much.
It's a good time to check in with your KiwiSaver account and see what's what. Here's a few websites to bookmark.
Inland Revenue tracks yours and your employer's contributions, also the government's share so you can see how it's tracking along. You'll need to register with the IRD but that takes but a minute.  Here's a link to their KiwiSaver section.
 If you want to see how your fund has performed, phone your provider with your membership or account number in hand. Account details should be posted to their websites once you've registered although the level of disclosure ranges because there is no uniform standard on reporting. 
You can also check out our new performance ranking section here to get an indication of how your fund has performed over the past three years, but a big reminder that past performance is no indication of future returns so by no means are we  encouraging you to chop and change providers on the basis of a quarterly result.
Research house MorningStar also provides a benchmark performance report on a quarterly basis as well. You can see their latest report here.
2) Credit and Debt
Seems the tables are slowing turning -- albeit at a glacial pace -- on banks and other financial institutions who've been creaming it all these years.
Payment Protection Insurance (PPI) on debt is one of these rackets banks have gotten away with for years selling customers insurance that they either didn't understand, weren't aware of it being built into products or which had dubious value.
Ostensibly, PPI is meant to cover your butt, should you be unable to make good on your debts. But like a lot of insurance, the devil is in the details.  In Britain, a customer revolt over the issue has had a happy ending for the underdog. Lloyds Bank has been forced to cough up 3.2 billion pounds for improper marketing of PPI products. 
Read about Antonio Horto-Osorio's just desserts here.
The scandal has some implications for National Australia Bank as well. You can read about that here.
3) Real Estate
Earthquake affected homeowners and businesses in Christchurch are expected to find out in June what's going to happen to their rates. The outcome has huge implication for residents and Christchurch City Council, which derives 50% of its revenue from 158,000 ratings assessments:13,000 businesses, 3,000 rural and 142,00 residential and others. 
Late last month, council announced it would be extending its rate relief to those hardest hit by the earthquake. 
Those who meet the qualifying criteria get a 30% or 40% remission on their rates for a four month period. It breaks down as follows:
40% rates remission for residential and non-rateable properties damaged by the 22 February earthquake and/or that are unable to be occupied from the date the property became unable to be occupied until the earlier of reoccupation or 30 June 2011.
 30% rates remission for business properties demolished or classified by Council as R1 (significant damage repairs strengthening possible) and R2 (severe damage demolition likely) following the 22 February 2011 earthquake from 22 February 2011 until the earlier of 30 June 2011 or the property is able to be occupied.
30% rates remission for business properties classified by Council as R3 (unsafe due to adjacent property) following the 22 February 2011 earthquake from 22 February 2011 until the earlier of 30 June 2011 or until the property is able to be occupied.
30% rates remission for business properties located within the Red Zone as at 28 April 2011 following the 22 February 2011 earthquake from 22 February 2011 until the earlier of 30 June 2011 or the property is able to be occupied. 4 September and 26 December 2010 earthquakes, offering the worst-affected residential and commercial properties between 30% and 40% remission.
Christchurch City Council estimates the cost of extending the rates relief policy to cover damage caused by the Feb.22 at between $NZ2.188 million and NZ$3.297 million. The uncertainty related to the number of residential properties that may be demolished or abandoned during the current rating year.
For applications for residential and commercial rates relief click here and scroll down to the bottom of the page for pdf applications.
4) Death and Taxes
In the event of a nuclear holocaust, I've heard cockroaches will be the only species to survive. Not sure how accurate that is but based on the invincibility of the roaches that have taken over my house recently, I suspect there's some truth it.
We've had more than a few financial roaches cross our desks recently, one of them Western Pacific Insurance, which looks to have left 155 of its 7,000 clients in the lurch because of shoddy management practices.
WPI director Jeff McNally went begging to Government in March asking for a NZ$5 million guarantee so it could dig itself out debt after reinsurers told them to take a hike for their inability to pay a $1 million excess on claims pay-outs. (Read about WPI's tale of financial woe here and be sure to read the links to their Dear Bill bail-out request and Treasury's PFO response. )
What's a tad more disturbing is the cockroach theory, the non-scientific market theory that suggest bad news of this nature is symptomatic of a larger problem. That certainly rang true with finance companies, so perhaps reason for caution in matters of insurance too.
To lodge a complaint about against someone offering financial services or advice without registration, click here.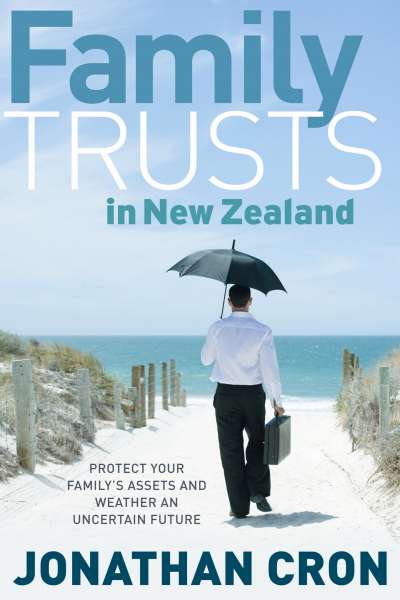 5) Books and Film 
Here's a new term to add to the growing lexicon of acronyms: STINKRS.
You'll find them queuing in the hallways of the Family Courts or buzzing outside the offices of trust law specialists.
Separated, Taken to the cleaners, good Income, Not Keen on a Repeat -- or becoming part of the GST club, that exclusive gentlemen's club of unlucky in love rich guys three-times done over and left with 12.5% of their original assets. They're a staple of New Zealand's thriving trust business and now a defending party of the sacred trust. (See Amanda Morrall article on tales of trust and woe here).
Jonathan Cron, in his book ''Family Trusts in New Zealand'' suggest 75% of all trusts in New Zealand wouldn't stand a chance in court were they to be challenged -- mainly for lack of compliance.
They'll stand even less of a chance depending on the outcome of a key ruling due out this year.
(For detail see this article by our contributor Michael Coote).