Fisher Funds to acquire another 4,000 KiwiSaver members from the New Zealand Association of Credit Unions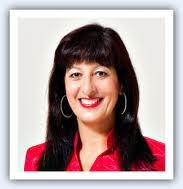 By Amanda Morrall
Boutique fund manager Fisher Funds Management has grown its KiwiSaver scheme yet again with plans to net 4,000 more members through a partnership with the New Zealand Association of Credit Unions (NZACU).
The fast growing KiwiSaver provider, which last March acquired about 80,000 members through a take-over deal of Huljich Wealth Management KiwiSaver scheme, announced today plans to take on savers enrolled through various credit unions in New Zealand. (See Amanda Morrall double shot interview with Carmel Fisher here).
The move, before the Financial Markets Authority for consideration, will see the fund manager grow its exposure to the retirement savings market even further because of an exclusive distribution of its KiwiSaver through the NZACU which has 210,000 members belonging to 110 branches. In May 2011, Fisher Funds brokered a deal with mortgage brokers Mike Pero for an exclusive distribution deal with its agents.
Fisher Funds manager director Carmel Fisher said the pairing between the two 100% Kiwi-owned businesses was a good one giving their underlying values and principles.
"We share a genuine commitment to making a difference in people's lives and look forward to working together to make investing understandable, enjoyable and profitable for all credit union members.''
NZACU's chief executive officer, Henry Lynch, said credit union members would benefit from the arrangement with Fisher Funds in terms of lower costs, "greater member communication" and a "strong long-term performance track record.''
Fisher Funds growth fund has performed favourably relative to its peers since KiwiSaver was launched in 2007. (See our performance ranking list here).
According to research house Morningstar's KiwiSaver performance benchmarking, Fisher Funds growth fund has returned 1.8% per annum (after fees) for four years making it the second best performing fund of its kind. That compares with a peer group average of 0.1% per annum for four years.
It's newly introduced conservative fund, one year on, has returned 4.6% per annum putting it in ninth place in terms of 12 month performance. (See Morningstar's full report on KiwiSaver performance here).
The acquisition of Huljich's KiwiSaver division last year saw Fisher Funds membership grow overnight from 20,500 to almost 100,000 with $400 million in assets transforming it into one of the largest non-default schemes in the country. That followed a more modest take over of First NZ Capital's KiwiSaver business with 1,000 members. (Amanda Morrall reports on the details here).
Fisher Funds says it currently has about 110,000 KiwiSaver members and manages more than NZ$1 billion in total for about 130,000 people.