New Zealanders 50 years and older plagued with worry about retirement lifestyles despite being debt free and freehold. Your sentiments about retirement?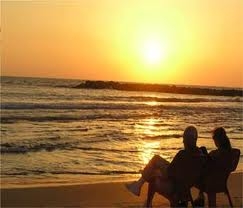 By Amanda Morrall
Ageing New Zealanders, even those who plan to be debt free by 65, say they are worried about having insufficient income in retirement despite the comfort of a government pension and private savings.
That was the finding of a survey of 600 Kiwis aged 50 or older conducted by the community website GrownUps.
While 90% of survey respondents say they were working to become debt free by retirement, almost a quarter admitted they wouldn't meet their target. Of those that would be free, most said they would struggle to meet their living costs.
Grown-ups co-founder Richard Poole said the survey results drove home some harsh economic realities as well as the need for retirees to be "extra cautious" with money through their retirement.
Poole said retirees today and those 10-15 years off of leaving paid employment would be forced to become more creative about funding their retirement, either adjusting their lifestyles and curtailing spending or downsizing their primary residence to generate more capital.
Of those surveyed, more than 75% did not believe pension entitlements through the New Zealand Superannuation would cover their basic living costs. And 40% did not believe they had enough to last in retirement. This despite that the fact that the majority had begun saving for retirement at age 40 to 45. (To look up the current rates for NZS click here).
Poole said the savings picture that emerged from the survey did not bode well for future generations who are now expected to start saving for retirement during their 20s or as soon as they took up full time employment.
"This is a real challenge for future generations as there are the costs associated with buying first homes, growing families and life experience to contend with – no one is thinking about retirement at 25," said Poole. 
Roughly a third of respondents reported having suffered financial setbacks after investing in finance companies.
KiwiSaver was tagged as one of the main sources of retirement income for 41% of the respondents. Ninety percent opted into KiwiSaver out of choice, and more than 50% of people contribute 4% of their annual income towards their KiwiSaver fund. A further 44% of contributors plan to make voluntary contributions to their KiwiSaver funds.
Additional findings.
· 45% of respondents are enrolled in KiwiSaver

· 46% of people plan to take their money out of KiwiSaver as soon as they turn 65

· 63% of people regularly check the balance of their KiwiSaver account

· 38% of respondents contribute 2% of their income to KiwiSaver fund annually

· 52% of respondents contribute 52% of their income to KiwiSaver fund annually

· 10% of respondents contribute 8% of their income to their KiwiSaver fund annually

· 66% of respondents own their home freehold

· 40% of respondents believe they will need up to $400,000 to last them for their retirement.

· 31% of respondents predict they will need up to $700,000 to last them for their retirement.