Fisher Fund's KiwiSaver results show the manager continues to weave their magic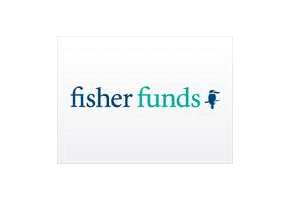 The latest data released for KiwiSaver performance as at December 31, 2012 is from Fisher Funds. Our story covering the results to September 30, 2012 can be found here.
Fisher Funds continue to weave their magic with the both the Conservative and Growth Funds ranked number two in their respective categories over the last 12-months as measured by Morningstar in their latest report.
The Growth Fund is also ranked number two over five years. Brook Growth Fund pips Fisher's Growth Fund by a mere 0.1% to claim the top spot. The Conservative Fund has not been going for five years, but the returns over the past three years have been below average.
As at December 31 Fisher Funds had $660 mln under management up from the $622 mln we reported as at the end of September.
Following a full review of the portfolios, Australasian property and infrastructure were included as an asset class and a decision to equally weight the exposures to New Zealand and Australian equities was made. Within the strategies there is a bias to companies considered small to mid-cap.
As we have come to expect from Fisher Funds the portfolios are highly-concentrated and have a bias towards small to mid cap securities.
From time to time the manager can hold a high degree of Cash when opportunities to invest are not present.
The latest geographical breakdowns (as at 31 October 2012) show the Growth Fund is heavily exposed to New Zealand and Australian shares (total approximately 50%) with the next highest weightings being to European Shares (16%) and Cash (15%).
The Conservative Fund on the other hand is heavily weighted towards Fixed Interest (both global and domestic) and Cash. These three asset classes make up roughly 85% of the entire portfolio. Compared to its peer group the Conservative Fund has one of the smallest exposures to growth assets (shares).
Despite this high weighting towards income assets and the fact that shares had a stellar second half of 2012, Fisher Funds still managed to be ranked second in its class. 
Fisher Funds also offer a Balanced Fund which is either a 50/50 mix of the Conservative and Growth Funds. Fisher Funds also allow investors to select their own mix between the Conservative and Growth Funds to match their tolerance to risk.
Below is a table of the longer term performance of the Fisher Funds KiwiSaver schemes. The return data is before tax and after fees and is as published by the managers. (No adjustments have been made to take into account those additional fees which scheme providers may charge and which are not included in calculating the fund performance. We do make such adjustments, but they will not be included until the full benchmarking is published.)
Fisher Funds KiwiSaver Scheme


(31 December 2012)

1 year
(p.a.)
5 year
(p.a.)
Since inception (p.a.)
Conservative Fund*
8.5%
n/a
4.6%
Growth Fund
15.5%
4.2%
3.6%
Balanced Fund (50/50 Conservative/Growth)*
12.0%
 
6.7%
* The Conservative Fund commenced in June 2009 and the Balanced Fund option has only been available since then.
More detailed performance reporting can be found here ».