The latest results from OnePath and SIL KiwiSaver funds reveal a divergence in asset allocation and performance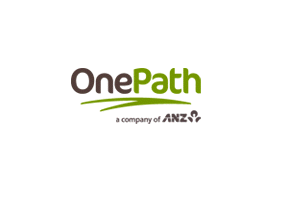 The latest data released for KiwiSaver performance as at December 31, 2012 is from OnePath and the SIL funds, a set of funds in the ANZ stable. Our story covering the returns to September 30, 2012 can be found here.
OnePath continues to hold first place when it comes to total funds under management with just shy of $3.5 bln in member's funds.
Across the diversified funds, the SIL range has generally performed better of the last five year period compared to the equivalent OnePath funds. The table of returns at the bottom will highlight the differences in performance.
Differences in performance between the comparitive SIL and OnePath funds can largely be attributed to differences in the respective asset allocations. While both schemes have similar benchmark asset allocations the SIL scheme has a wider tolerance range. For example, with the Balanced Fund offered by OnePath the tolerance either side of the benchmark is +/-5%, for the SIL Balanced Fund the tolerance range is +/-20%. 
Examining the underlying asset mixes as at December 31, we see there are some large variances between the two schemes. Most notably the SIL funds include an exposure to International Property which OnePath's offering does not include. Other noticeable deviations are in the areas of International Fixed Interest and Australasian shares.
When combining the Australasian and International Property exposures there is little differnce between the total property exposure between the two offerings - although the expected returns may differ considerably due to the inclusion of International Property in the SIL range.
Neither of the offerings currently have an exposure to Alternative Assets, although they are permitted to as part of their active tilts away from the benchmark.
The last 12-months returns highlight the importance of getting the asset mix spot on. Comparing the returns between the OnePath and SIL portfolios across the entire spectrm of diversified multi-sector funds there is a pick up of approximately a 1% and 3% in favour of the SIL funds across the various options. The SIL Growth fund was the best performing Growth fund over one and three years.
The returns over three and five year time frames appear closer together. Five year returns for the Balanced Growth and Growth strategies show the SIL versions have the upper hand by a reasonable margin (1.3% to 1.5% respectively).
Despite being upstaged by SIL, OnePath's performance has generally been very solid and consistent across one, three and five year time periods.
Below is a table of the longer term performance of the various funds. The return data is before tax and after fees and is as published by the managers. (No adjustments have been made to take into account those additional fees which scheme providers may charge and which are not included in calculating the fund performance. We do make such adjustments, but they will not be included until the full benchmarking is published.)
OnePath KiwiSaver Scheme


31 December 2012

1 year
(p.a.)
5 year
(p.a.)
Since inception
(p.a.)
Cash Fund
3.0%
4.1%
4.3%
Conservative Fund
8.1%
5.8%
5.8%
Conservative Balanced Fund
9.9%
5.0%
4.7%
Balanced Fund
11.6%
3.9%
3.5%
Balanced Growth Fund
13.2%
2.8%
2.2%
Growth Fund
14.8%
1.7%
1.0%
SIL KiwiSaver Scheme


31 December 2012

1 year
(p.a.)
5 year
(p.a.)
Since inception
(p.a.)
Cash Fund
2.8%
3.7%
3.9%
Conservative Fund
8.5%
5.8%
5.7%
Conservative Balanced Fund
11.1%
5.4%
5.1%
Balanced Fund
13.6%
4.8%
4.3%
Balanced Growth Fund
16.0%
4.1%
3.4%
Growth Fund
18.3%
3.2%
2.4%
New Zealand Fixed Interest Fund
6.0%
7.1%
7.0%
International Fixed Interest Fund
6.5%
7.5%
7.8%
Australasian Property Fund
24.1%
3.4%
1.9%
International Property Fund
23.4%
1.22%
-1.26%
Australasian Share Fund
23.9%
2.0%
0.9%
International Share Fund
15.2%
0.1%
-0.7%
Sustainable Growth Fund
8.1%
n/a
0.3%
More detailed performance reporting can be found here ».