Carmel Fisher says efficiencies flowing from NZ$79 million Tower Investments acquisition will be of benefit to Fisher Funds clients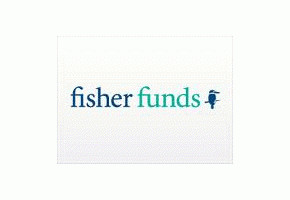 Fisher Funds managing director Carmel Fisher says clients of her firm can expect lower fees as a result of the NZ$79 million deal to buy Tower Investments.
Fisher Funds is set to take control of Tower Investments, including its NZ$894 million of KiwiSaver funds under management in April after announcing the acquisition today.
There will be a 12-month transitional period to bring the two businesses together. Ms Fisher said that there would be opportunities for operating efficiencies - and this would allow Fisher Funds to drop fees both for KiwiSaver and non-KiwiSaver clients.
"We can't quantify that yet and we don't know when it is going to happen but certainly that's the aim of doing this. If we can't achieve efficiencies and therefore lower fees then it doesn't make a lot of sense. It would just be growth for the sake of growth, which is not what we are after," she said.
She added, however, that she already believed "our fees are very competitive to start with".
Fees are a considerable issue for KiwiSaver clients. Last October interest.co.nz reported that in the first five years of KiwiSaver some NZ$440 million had been collected in fees by managers and related parties.
The NZ$79 million price for Tower Investments is a big bite for Fisher Funds and the company is bringing in outside help to fund the deal. TSB will take a 26% stake - but how much money it is pumping in is being kept confidential.
Likewise, Fisher Fund's bank ANZ, which had loaned $14.3 million to the company as at March 31 last year is tipping in more debt, but Ms Fisher would not say how much.
"It will be more, that's all."
Asked if the May 2014 date for repayment of the original debt had been extended, she said: "Yes, look the ANZ has been very good to deal with. We've enjoyed our relationship to date and because of that earlier relationship ANZ have helped make this a straight forward transaction. Our debt is easily manageable and this deal is profitable for us from day one. So, we are very pleased with the debt structure that we have."
Ms Fisher said that she and her husband would still be the "majority" shareholders in the business, with TSB next largest and investment bank Morrison and Co next. She confirmed that Morrison and Co, which is the manager of publicly-listed infrastructure investor Infratil, had not contributed any funds to the deal, but said all the other shareholders had.
Asked about whether this move was the limit of the Fisher Fund's expansion plans, she said: "Yes, it is large, but it is manageable. I guess we have been building up to this. Does our ambition end here? Probably not but we've got a lot to deal with bedding this one down."
TSB, which has for some time looked to expand involvement in KiwiSaver is planning to offer it through its branches "as soon as practicable".
TSB will be offered two seats on what will become a six-strong Fisher Funds board and intends to take both of them up.