Fisher Funds pays NZ$79 million for Tower Investments; TSB Bank to take 26% stake in Fisher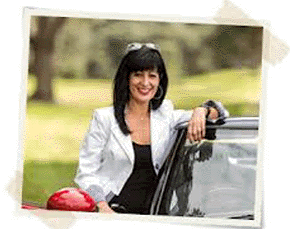 Fisher Funds is splashing out NZ$79 million for Tower's investment business.
In tandem with the deal TSB Bank will take a 26% interest in Fisher.
The transaction is expected to be completed in April. There will be a 12-month transition period. Existing Tower staff will be offered continuous employment on the same terms and conditions. Fisher Funds has the right to use the Tower brand for 12 months and will manage internal funds for Tower New Zealand for five years.
The deal makes Fisher Funds a considerable presence in the KiwiSaver market. As at December Fisher Funds had around NZ$660 million of KiwiSaver Funds under management, while Tower Investments had NZ$894 million.
To put that in some perspective, the grand total of KiwiSaver funds under management as at December was NZ$13.6 billion.
Of  this ANZ's OnePath was the market leader with NZ$3.5 billion, followed by ASB Bank with NZ$2.9 billion, Westpac with NZ$1.7 billion, AMP with NZ$1.5 billion and Axa with NZ$915 million.
Fisher Funds has been aggressively increasing its share of the KiwiSaver market through acquisitions over the past three years.
In that time the KiwiSaver portfolios of First New Zealand Capital, Huljich Wealth Management and the New Zealand Association of Credit Unions have been picked up.
TSB Bank chief executive Kevin Murphy said the bank, founded in 1850 and with deposits in excess of $4 billion, had explored a number of opportunities to become a KiwiSaver provider.
"TSB Bank has consistently been rated as the number one bank in New Zealand for customer service and in Fisher Funds we see a KiwiSaver provider with similar values and commitment that will give the bank's customers direct access to a high quality portfolio of investment opportunities."
Fisher Funds managing director Carmel Fisher said the proven ability of the Fisher Funds team to deliver excellence in the management of funds for New Zealand investors had provided the impetus for undertaking "this significant acquisition in the KiwiSaver sector".
The acquisition of Tower  Investments will lift funds under management by Fisher Funds to over NZ$5 billion and make it the fifth largest KiwiSaver provider by membership and funds under management. Ms Fisher said the partnership with TSB created a further opportunity to expand Fisher Funds' reach directly to potential investors.
"KiwiSaver, with its widespread public and political support is changing the way New Zealanders save," she said.
"It is creating a large pool of funds that under the guidance of skilled and focused New Zealand fund managers will provide secure retirement savings for investors and capital for businesses to grow and create more jobs and wealth. Fisher Funds has been a strong advocate of KiwiSaver since day one and this move signals our increasing commitment to successful outcomes for KiwiSaver investors."
Tower group managing director Rob Flannagan said the decision to sell Tower  Investments was made as a result of a comprehensive strategic review "of what is best for Tower and for Tower's shareholders".
Tower's 35% shareholder Guinness Peat Group is in the process of selling off assets and returning capital to its investors. Earlier attempts were made by GPG to sell its entire Tower stake. Subsequent  to this Tower itself has begun selling assets and returning capital.
In November Tower's health insurance was sold to Australian private insurer nib holdings in November. 
Tower shareholders will be asked next month to approve a proposed return of capital of NZ$120 million following the sale of the health business.
Flannagan said: "An announcement regarding the application of sale proceeds realised from the sale of the investments business will be made in due course."