Fisher Fund's KiwiSaver results benefit from large exposure to NZ & Australian shares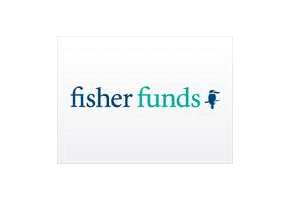 The latest data released for KiwiSaver performance as at March 31, 2013 is from Fisher Funds. Our story covering the results to December 31, 2012 can be found here.
Fisher Funds investment team continue to provide their investors with solid and dependable long term performance.
The team also recently received the NZ Morningstar award for Domestic Equities and were finalists in the NZ Fund Manager and KiwiSaver manager of the year awards. (Unfortunately for Fisher Funds, Milford Asset Managerment took the top prize in both those other categories.)
In New Zealand, Fisher Funds is regarded as one of the premier managers of domestic equities and this award is further testament to the quality of the portfolio managers and the processes they follow.
The flagship Growth Fund has provided a return of 12.6% for the past 12-months and 8% per annum for the past 5-years.
Across the range of Fisher KiwiSaver products over the past three years investors will have averaged approximately 6% per annum before tax. 
The Growth Fund continues to be heavily weighted to Australasian shares with an approximate weighting of 50% of the portfolio. The balance of the funds are invested predominately in European and US shares with 10.7% of the portfolio being held in Cash.
The exposure to Cash has decreased by 5% since we last reviewed the portfolio in December 2012.
Funds under management (FUM) continues to grow and there is now over $700 mln in their KiwiSaver funds (previously $660 mln as at 31 December 2012).
Add to this the acquisition of the Tower Funds Management business finalised on April 2, you can add another $925 mln to the coffers.
However, Fisher's FUM still lags that of ANZ (includes OnePath, SIL and National Bank), ASB (includes FirstChoice), Westpac and AMP (includes AXA) but is catching up quickly through a combination of acquistions and organic growth.
Below is a table of the longer term performance of the Fisher Funds KiwiSaver schemes. The return data is before tax and after fees and is as published by the managers. (No adjustments have been made to take into account those additional fees which scheme providers may charge and which are not included in calculating the fund performance. We do make such adjustments, but they will not be included until the full benchmarking is published.)
Fisher Funds KiwiSaver Scheme


(31 March 2013)

1 year
(p.a.)
5 year
(p.a.)
Since inception (p.a.)
Conservative Fund*
8.7%
n/a
4.8%
Growth Fund
12.6%
8.0%
4.4%
Balanced Fund (50/50 Conservative/Growth)*
10.6%
n/a
7.4%
* The Conservative Fund commenced in June 2009 and the Balanced Fund option has only been available since then.
More detailed performance reporting can be found here ».