Craig Simpson examines how the New Zealand Super Fund stacks up against a sample of top performing KiwiSaver schemes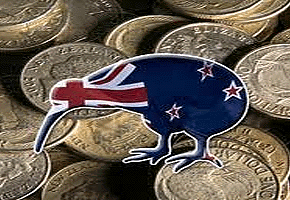 By Craig Simpson
How do the returns from the NZ Super Fund stack up against KiwiSaver funds?
More specifically, how do they stack up against KiwiSaver funds which have a broadly similar asset allocation?
Now that most of the March 2013 results are in, we can do this comparison.
In a similar review some time ago, we found that the NZSF was middle of the pack over a long-term 5 year time horizon, but superior over 1 and 3 year time frames.
It is again opportune to see if the NZSF is still winning the superannuation savings battle or whether KiwiSaver managers have upped their game.
There are a number of differences between KiwiSaver and the NZ Super Fund, especially when it comes to investment time horizon, asset allocation and investment mandate.
Although these differences exist and arguably the two investment schemes are set up for different purposes, it is always good to know whether your KiwiSaver Fund is a contender or a pretender.
For our analysis we have chosen those KiwiSaver schemes which rank the best on a three year period as per our ranking tables which can be found here ».
Compared to the top ten funds in our 'Growth' category (when ranked on our adjusted basis*), the NZSF delivers superior returns over both one and three year time periods.
If we insert the NZSF returns over five years into our table below it would rank second behind the Aon OnePath Balanced Fund.
Using the NZSF as the benchmark for performance, we can see that the Aon OnePath Balanced Fund is the only fund to beat the NZSF over five years.
Other versions of the OnePath Balanced Fund (AMP and SIL versions) along with the ANZ Balanced Fund (managed by OnePath) are running pretty close to the NZSF
Over a three and one year period the NZSF is clearly head and shoulders above the best KiwiSaver has to offer within the Growth space.
There is a noticeable ommission from our analysis and that is exclusion of Superlife's KiwiSaver. The manager has not published their KiwiSaver results on their website yet and therefore we could not include them in the analysis.
A number of factors will have contributed to the NZSF outperformance over the periods examined. These include their exposure to directly held NZ companies, their regional allocations including a 33% exposure to the US, allocation to global equities (61%), their fee structure, along with their exposures to alternative assets such as timber, infrastructure and private equity.
Outside the US (33%) and NZ (22%) the next largest exposures are to Europe (20%) and Japan (11%). The NZSF has approxiamtely 5% of the fund's value in NZ equities which is well below that of many KiwiSaver managers. There is also a 7% allocation to Australia which again is smaller than many KiwiSaver managers.
Of note in the list of top equity holdings are the exposures to Fletcher Building NZ$154.8 mln, Telecom NZ$114.0 mln and Transurban Group NZ$340.4 mln. NZSF is also a suibstantial shareholder in NZ Refining.
The top 10 unlisted investment exposures equate to approximately NZ$2.7 bln, including a NZ$945.1 mln investment in Kaingaroa Forest and NZ$523 mln investment in Z Energy.
The NZSF has 11 positions listed in their top 30 holdings where their investment totals over NZ$100 mln.
In mid-March the NZSF also announced the purchase of a 35% stake in Datacom a technology services company, the current value of this investment is listed at NZ$140.4 mln.
Also in the last few days an announcement was made regarding the sale of forestry assets to Chinese interests, the NZSF will continue to hold over NZ$1 bln in forestry assets once this sale is finalised.
The table below compares 10 Growth sector KiwiSaver schemes against the NZSF over a one, three and five year periods to 31 March 2013. The returns are as per those reported by the various scheme providers, are rounded to one decimal place and after after fees but before tax. No other adjustments have been made.
31 March, 2013
1 year
(p.a.)
3 year
(p.a.)
5 year 
(p.a.)
 
 
 
 
NZ Super Fund
16.3%
12.7%
6.8%
 
 
 
 
Best KiwiSaver Growth funds:
 
 
 
OnePath SIL Balanced Growth
15.9%
9.3%
6.6%
ANZ Balanced Growth
15.8%
9.2%
6.4%
Aon OnePath Balanced
14.6%
9.1%
7.9%
AMP One Path Balanced
14.5%
9.2%
6.7%
Aon Russll Lifepoints Growth
13.9%
8.8%
5.0%
Aon Russell Lifepoints 2035
13.5%
8.8%
5.2%
OnePath Balanced Growth
13.4%
8.1%
5.4%
Aon Russell Lifepoints Balanced
13.1%
8.8%
5.9%
Westpac Growth
13.0%
8.4%
5.6%
Westpac Balanced
11.5%
7.8%
5.8%
Past returns should not be used as a guide to future performance.
* The above table shows returns on an 'as reported' basis, which is slightly different to the way we selected them for inclusion.