First home buyers withdrew NZ$120.2 million from KiwiSaver accounts in 2012, more than double withdrawals in 2011; Govt trumpets figures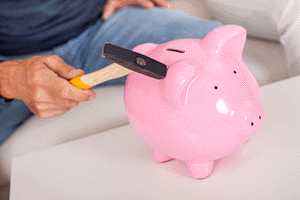 First home buyers withdrew NZ$120.2 million from KiwiSaver accounts in last year, more than double withdrawals a year ago; Govt trumpets figures
Housing Minister Nick Smith and Revenue Minister Todd McClay have trumpeted a doubling of withdrawals from KiwiSaver by first home buyers, saying it was encouraging and helped to make owning a home an 'achievable aspiration.'
They said 10,733 New Zealanders had withdrawn NZ$120.2 million in the year to March 2013, up from 5,737 who pulled out NZ$57.2 million in the year to March 2012.
This is also up from just 1,274 who withdrew NZ$12.3 million in savings in 2011. First home buyers are able to withdraw their own contributions, but not the government's, after three years of saving. The withdrawals started in earnest from 2010, which was three years after the scheme started in 2007. First home buyers with incomes of less than NZ$100,000 can also apply for a first home buyer's subsidy of NZ$1,000 per year for up to 5 years. Such subsidies have surged from 2012, five years after the beginning of the scheme. 
"We want New Zealand to be a country where owning your own home is an achievable aspiration and this seven fold increase in two years is hugely encouraging," Smith said.
"The fact the scheme is getting real momentum in helping first home buyers get a deposit for their first home is great news," he said.
Smith and McClay said the Government was also increasing its contribution to support KiwiSaver first home buyers. A deposit subsidy of NZ$1000 per year of contribution was available for up to five years, with 4,488 subsidies worth NZ$15.7 million paid out in the financial year to May, up from 3163 and NZ$9.5 million in 2012 and 1,071 and $2.8 million in 2011.
"My message to young people aspiring to own their own home is that KiwiSaver works. It is a very positive result that to date the initiative has provided NZ$217.6 million of people's own savings and government grants towards the purchase of a first home," McClay said.
There are 2.1 million New Zealanders in KiwiSaver.
"This is a tremendous achievement and highlights not only New Zealanders' awareness of the need to save for their retirement but also their commitment to do something concrete about it," McClay said.
"KiwiSaver is a significant complement to New Zealand Superannuation that ensures kiwis will be more financially secure in their retirement. The growing KiwiSaver investment also provides a very important source of investment funds for New Zealand's economy," he said. 
The marked increase in KiwiSaver members being able to access early their savings towards first home purchases also shows the benefit of having a practical and flexibly designed scheme that allows KiwiSavers' to invest in their most important asset – a family home."