Fisher Fund's disappointed with quarter's results and say it's important not to view the performance of the Conservative Fund in isolation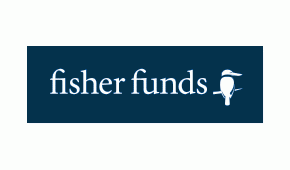 The latest data released for KiwiSaver performance as at June 30, 2013 is from Fisher Funds. (Our earlier story covering the results to March 31, 2013 can be found here.)
In volatile times you'd typically expect more conservative assets such as bonds to be more defensive.
During the months of May and June fixed interest was the asset class most affected. With less demand for bonds likely in the near future (i.e.tapering off of the Fed's Quantitative Easing or QE program) this has had a negative impact on capital values and pricing.

This phenomenon is evident in the performance of Fisher Funds KiwiSaver results in June. The Growth Fund ended the month down 0.3%, while the Conservative Fund, which has greater bond exposure, fell 1.8%.
Against an uncertain backdrop all asset classes were sold down and while shares have since recouped the lost ground, bonds have struggled.
It's important not to view the performance of the Conservative Fund in isolation, says Fisher Funds. The Fund has been conservatively positioned for some time in expectation of such an event but the broad ranging sell off meant there were few places for bond investors to shelter in late June.
It is scant comfort for investors but despite the negative returns for the month, Fisher Funds managed to outperform both local and global bond benchmarks.
Their higher cash levels meant they were well positioned to take advantage of lower bond prices.
The Conservative Fund returned +7.9% for the past 12-months and 6.2% for the past three years. The fund has yet to record a five-year track record but since its inception in June 2009 it has done +4.7% per annum on an annualised basis.
The managers strategy continues to be to favour investments in well researched corporate bonds which will adequately compensate them during these volatile and uncertain times.
With respect to the Growth Fund which has been the core offering since KiwiSaver commenced back in 2007 this fund has returned +20.0% and +8.1% over the past 12-months and five years respectively. Since incpetion investors have received +4.9% per annum on average.
The Growth Fund has approximately 50% of the total money invested into NZ and Australian shares which have performed particularly well of late. Fisher Funds have been pleased with their Australian stock picking and recorded a +2% return compared to the broader Australian market which fell 4%.
The Australian market has been weaker on concerns of a slowing economy, cuts to capital expenditure intentions and weaker Chinese economic data. One of the standout securities in the Australian portfolio was Bavura Solutions, which rose 40% after being the subject of a takeover offer.
Bravura is a leading supplier of wealth management software to the superannuation and pension, investment management and life insurance industries. Other strategic decisions such as avoiding large resource stocks also helped insulate the portfolio.
For the international equity portfolio the results were mixed with the portfolio falling 3.5% in local currency terms or 0.95% in NZ$ terms thanks to the depreciating NZ dollar.
Fisher Funds says "Overall it was a frustrating month where most of the stocks in the portfolio outperformed their relative indices but the more severe nature of the falls in the emerging market stocks in the portfolio more than offset this."
We are sure Fisher's are not the only KiwiSaver manager left feeling frustrated by recent events.
Below is a table of the longer term performance of the Fisher Funds KiwiSaver schemes. The return data is before tax and after fees and is as published by the managers. (No adjustments have been made to take into account those additional fees which scheme providers may charge and which are not included in calculating the fund performance. We do make such adjustments, but they will not be included until the full benchmarking is published.)
Fisher Funds KiwiSaver Scheme


(30 June 2013)

1 year
(p.a.)
5 year
(p.a.)
Since inception (p.a.)
Conservative Fund*
7.9%
n/a
4.7%
Growth Fund
20.0%
8.1%
4.9%
Balanced Fund (55/45 Conservative/Growth)*
13.9%
n/a
7.4%
* The Conservative Fund commenced in June 2009 and the Balanced Fund option has only been available since then.
More detailed performance reporting can be found here ».
Fisher Funds KiwiSaver
30 June 2013

Cash
(%)
NZ Bonds (%)
Global Bonds
(%)
Property    (%)
Global Property
(%)
NZ & AU  Shares
(%)
Global  Shares
(%)
Conservative
22
23
33
6
 
6
9
Growth
9
 
3
 
 
48
40
(updated table date)