Financial Markets Authority tells trustees to pull their socks up and tells financial advisers to keep proper client records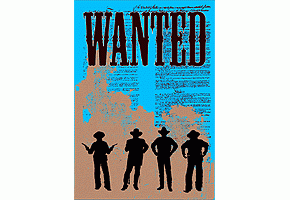 By Gareth Vaughan
Financial Markets Authority (FMA) monitoring of KiwiSaver has again raised issues about the action, or inaction, of trustees.
In a quarterly stakeholder market update in Auckland, FMA head of compliance monitoring, Elaine Campbell, outlined five areas where the regulator wants to see improvement after a recent monitoring project on KiwiSaver offer documents.
One of these was "concerns about disclaimers accompanying trustees' statements in prospectuses."
"These statements included disclaimers to the effect that the trustee had not checked the information provided by the manager to assess the manager's compliance with the obligations in the Trust Deed," Campbell said.
"Disclaimers of that nature are not consistent with our view of what the trustee's role as a front line supervisor in this space is about, or what we expect the trustee to be doing in terms of its monitoring of the manager."
She said the FMA had subsequently engaged with trustees.
Pushed further on trustees Campbell said the problem wasn't necessarily that compliance hadn't been undertaken, it was more that the language perhaps wasn't accurately reflecting the work that was being performed.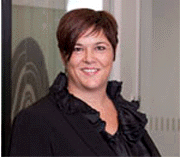 "So what we've sought to do is be clear around our expectations of what that language should look like, given our expectations of the work a trustee should be performing to satisfy itself that the manager is indeed compliant with its trust deed," said Campbell (pictured above).
Under the Securities Trustees and Statutory Supervisors Act 2011, securities trustees and statutory supervisors must be licenced. The FMA has powers to oversee their performance.
On the securities trustees and statutory supervisors law Campbell said; "The reason this work is important is the focus of this piece of legislation is on protecting the interests of investors and on enhancing investor confidence. Investors place reliance, and often these investors are vulnerable, on the trustees effective performance of their responsibilities."
Campbell said the FMA had recently issued guidance to licenced supervisors and trustees on factors they should consider.
"It focuses on our expectations of the culture and qualities that the licenced trustee demonstrates, the supervisor will demonstrate, and the monitoring we expect they'll undertake of their supervised interest."
Finance companies & 'a curious group of old established trustee firms' 
Trustees fulfilled a similar role with finance companies as they are now fulfilling with KiwiSaver providers. Dozens of finance companies collapsed between 2006 and 2011. See full details in our Deep Freeze list here.
In his book Crisis: One central bank governor & the global financial collapse, ex-Reserve Bank Governor Alan Bollard wrote about being unimpressed with trustee oversight of finance companies. 
"Who had been responsible for this state of affairs? Under-prepared over-optimistic, unprincipled financiers? A gullible, under educated investing public? Inadequately attentive regulators? An under-resourced and under-committed trustee industry?," Bollard wrote.

"Our corrective focus was on the latter, a curious group of old established trustee firms who contract with finance companies to supervise the trust deeds under which the companies take debentures from the public.

"The more we examined their performance, the less impressed we were. One or two trustee firms had been particularly prominent in supervising the riskier end of the finance industry. We had some tough talks with these trustees, telling them the future had to be different and wanting to know how they intended to prepare. Some of them were surprised, indeed angry, at our response," wrote Bollard.
Meanwhile, a recent cabinet paper released by Commerce Minister Craig Foss on the Financial Markets Conduct (FMC) Bill includes a proposal for licenced trustees to have a whistle blowing obligation.
"They would be required to report to FMA where they have a reasonable grounds to believe that there is a serious problem in the scheme - for example, trustees are likely to breach their obligations in a material respect or if the scheme is likely to become insolvent. This would be similar to the obligations placed on auditors, investment mangers, administration managers, custodians and actuaries by clause 183 of the FMC Bill."
Other areas where improvements sought in KiwiSaver
Campbell also outlined four other areas where the recent FMA KiwiSaver offering document monitoring project found room for improvement. This was even though the FMA was "generally satisfied" with disclosure it saw.
Here are the other four areas and Campbell's comments on them;
1) Investment returns. We found that issuers had adopted a range of methods to report their investment returns. That in itself is fine, but what we're concerned about is where there are inconsistencies between the issuer's offering documents. For example, calculation methodologies on the website might have been different to the way the returns were described in the prospectuses. We expect to see consistency of those disclosures.

KiwiSaver periodic disclosure regulations will specify how investment returns are calculated for the purpose of those disclosure statements.

With respect to fund fees, we were concerned about the transparency of the underlying performance fees that schemes might be charging and we've set out in our monitoring feedback some guidance of how issuers should consider disclosing those fees. 

2) We also found room for improvement in the area of risk disclosure. What we're expecting to see is a focus on the risks specific to the scheme rather than the document containing a witches brew of generic risk disclosures. We're also looking for how the schemes might provide detail on how those risks are being mitigated, how they're being managed.

3) We also believe managers should be providing more details on the background and experience of the manager's senior personal and directors. Investment decisions are made based on the experience of the manager so it's therefore important that investors are provided with sufficient information to assess the expertise of the person who will be managing their money.

4) Investor objectives and policies. We noted that some asset allocation ranges were so wide that the funds could conceivably be anywhere from low to high risk whilst the fund itself might, for example, be called an aggressive fund.
Financial advisers told to keep proper client records
Belinda Moffat, the FMA's head of enforcement, said the regulator had "increased the tempo" in terms of testing compliance and enforcing compliance, with the financial adviser regime.
"A couple of the key issues we have identified in that work is there has been a failure to maintain proper client records or to record discussions with clients," Moffat said. "It's a common weakness that we've seen so far even though these really are quite basic requirements for good client services."
One of the issues to emerge from Ross Asset Management, whose principal David Ross has been charged with running a Ponzi scheme and overstating investment positions by more than $380 million after an FMA and Serious Fraud Office investigation, was poor record keeping.
Moffat also highlighted key questions investors need to ask investment advisers in order to overcome "their own potential blind spots." These include; What are the risks? What information can I expect to receive about my investment? And how can I get my money back?
On the lookout for 'cowboys & cowgirls'
Under the FMC Bill the FMA's getting powers enabling it to reclassify things as financial products or securities when they aren't currently regarded as such (see more on the FMC Bill here). Moffat said the FMA was working hard to identify issues on the "perimeter" of regulation. 
"This year that has included offshore entities that do not have a place of business in New Zealand but which are offering financial services. So what we've done is to really analyse the structures and processes and circumstances to determine whether they are within the regulatory regime, whether we can pull them into the regulatory regime, and if they're not within the regulatory regime, then we've issued warnings which are on our website to ensure that investors understand that these are not regulated products and these are not regulated entities," said Moffat.
"If there are cowboys or cowgirls operating in the market then we want to know about that so that we can look at that activity and determine whether there's action that we can take in that space." 
This article was first published in our email for paid subscribers. See here for more details and to subscribe.