Westpac's quarterly KiwiSaver returns impacted by bonds selling off and equities struggling at the same time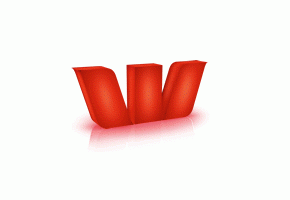 The latest data released for KiwiSaver performance as at June 30, 2013 is from Westpac (our story covering the returns to March 31, 2013 can be found here).
There was an unusual pattern to returns this quarter, with bonds selling off sharply at the same time that equities struggled.
The typically uncorrelated nature of these asset classes defied investment theory and simply did not work in June. 
The impact was more pronounced across Westpac's conservative funds with the Westpac KiwiSaver Conservative Fund delivering a small negative return (-0.49%) for the June quarter, versus 0.4% for the KiwiSaver Balanced and 1.1% for the KiwiSaver Growth Fund. 
The twelve months to June shows these three core funds funds have all performed well delivering strong after fee and before tax returns 8.0%, 14.2% and 17.8% for the Westpac KiwiSaver Conservative, Balanced and Growth Funds respectively. 
All three funds delivered returns above their respective benchmarks for the period, driven by contributions form both underlying managers and from Westpac's active asset allocation positioning.   
Westpac see an improvement in global economic growth prospects supported by positive confidence from CEOs, small businesses and consumers around world, but at the same remain cautious as they see there is a skewing of risks to the downside. The manager is also mindful of increasing risk aversion as opposed to risk appetite, and the tapering could affect confidence.
Westpac's Capital Protected Investments continue to provide the best 12 month performance numbers, earning investors over 22% during this period. It is a pity these funds are closed to new investment as they have been the pick of the crop for the past few quarters.
Over the past five years all Westpac's KiwiSaver funds have provided returns at least 2% per annum higher than cash.
Within the portfolios Westpac still favour growth assets over income assets and they are underweight bonds and overweight alternative investments. 
In early June Westpac moved their equity positions towards what they see as being a neutral allocation. This positioning allows the manager to wait for opportunities to add to their risk assets at attractive levels.
Overall, Westpac say they are pleased with the outcomes generated for investors during the past 12 months.
Below is a table of the longer term performance of the Westpac funds. The return data is before tax and after fees and is as published by the managers. (No adjustments have been made to take into account those additional fees which scheme providers may charge and which are not included in calculating the fund performance. We do make such adjustments, but they will not be included until the full benchmarking is published.)
Westpac KiwiSaver Scheme
(June 30, 2013)

1 year
(p.a.)
5 year
(p.a.)

Since inception (1 Oct 2007) (p.a.)

Cash fund
3.0%
3.2%
3.5%
Conservative fund
8.0%
5.6%
4.5%
Balanced fund
14.2%
6.0%
3.6%
Growth fund
17.8%
6.1%
3.2%
Capital Protected 1
22.6%
n/a
9.0%
Capital Protected 2
22.6%
n/a
8.1%
Capital Protected 3
22.6%
n/a
8.2%
Capital Protected 4
22.6%
n/a
12.8%
Capital Protected 5
n/a
n/a
n/a
More detailed performance reporting can be found here ».
The table below outlines the assset allocation for each fund as at 30 June 2013.
Westpac KiwiSaver Scheme
(June 30, 2013)

Cash
(%)
NZ Bonds (%)
Global Bonds
(%)
Property    (%)
NZ & AU  Shares
(%)
Global  Shares
(%)
Alternative Assets
(%)
Cash Fund
100
 
 
 
 
 
 
Conservative Fund
24.3
22.9
25.1
4.8
10.0
10.0
3.0
Balanced Fund
6.3
14.9
16.0
4.7
20.0
30.0
8.0
Growth Fund
5.4
4.5
5.5
9.5
25.0
38.1
12.0
Capital Protected 1
1.0
 
 
 
39.5
59.5
 
Note: due to rounding the numbers may not add up to 100%.