Results in latest interest.co.nz reader poll show strong support for PM changing his mind and raising the retirement age to 67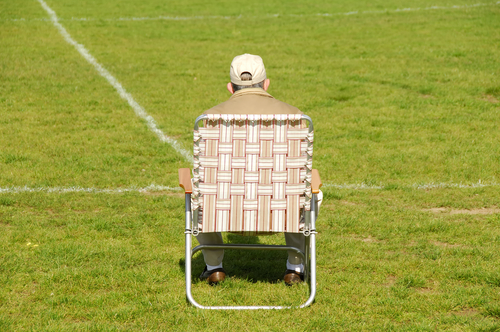 There's strong support for Prime Minister John Key to do a u-turn on the retirement age and put it up to 67, according to results from the latest interest.co.nz readers' poll.
Back in 2010 the Retirement Commission suggested increasing the retirement age from the current 65 to 67.
However, Key has previously said he would resign as Prime Minister before raising the retirement age.
Earlier this month Treasury released its third Long Term Fiscal Outlook, which repeated a general warning to future governments that net debt would blow out to an unsustainable 198% of GDP by 2060 because of the increased costs of pensions and healthcare from an ageing population unless government change their spending or revenue tracks.
But the Government has defended its rejection of calls to change the retirement age or superannuation entitlements, saying that its spending restraint and aim to reduce net debt below 20% of GDP by 2020 meant the Government was well placed to deal with future shocks.
In the interest.co.nz poll we asked: "Should John Key do a U-turn on his promise not to increase the retirement age from 65?"
The five possible responses were:
Yes. It should be increased progressively to 67 as proposed by ex-Retirement Commissioner Diana Crossan.
No. Having it at 65 is fine.
Actually the retirement age should be dropped back to 60, where it used to be.
The retirement age should be left at 65 but superannuation should be means tested.
Yes. It should be raised to 70.
The poll received over a thousand responses, 1123 to be exact.
Among the responses, there were 526 votes (47%) in favour of the first option, increasing the age progressively to 67.
The next most popular option was leaving the age at 65, with 219 votes (20%).
Then the remaining three options each garnered 11% support.
So, if any conclusion can be drawn from the result, it is that there is strong, but by no means universal, support for raising the retirement age. In fact the views on the subject are diverse.
For example, a combined 58% of respondents thought the retirement age should be raised, but 42% thought it should be kept the same - or even lowered back to 60, as it was in the days when Rob Muldoon was running the country with an iron fist - while also claiming a pension into the bargain!
If the voters are not in agreement then there is little wonder then that our politicians can't or won't reach a consensus on what should be done about the retirement age and superannuation.