ANZ changing name of its KiwiSaver and funds management business to ANZ Investments from OnePath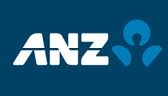 ANZ says OnePath, its funds management and KiwiSaver business, is changing its name to ANZ Investments. The change is effective from September 20.
The move comes just three years after the OnePath name was introduced in place of ING as the name of ANZ's funds management and life insurance businesses across Australia and New Zealand. OnePath will remain as a brand name for life insurance products and services sold through external financial advisers, ANZ says.
In a statement John Body, the managing director of ANZ Wealth New Zealand, said as ANZ focuses more marketing and branding investment on promoting the ANZ Wealth brand, it made sense to "transition the name and brand" of its KiwiSaver provider and funds management business to ANZ.
"ANZ is one of the strongest and most recognised financial institutions in New Zealand and we already look after the retirement savings of more than half a million New Zealanders. This change will make it easier for people to understand who is looking after their money," said Body.
"This is a change in name and brand only. The people and processes behind ANZ's KiwiSaver schemes remain the same and we also remain committed to working with financial advisers to help their clients grow their wealth," Mr Body said.
The introduction of the OnePath name in 2010 came after ANZ struck a deal with ING Group to buy ING's 51% shareholdings in the ANZ-ING wealth management and life insurance joint ventures in Australia and New Zealand for A$1.76 billion. The deal gave ANZ licence to use the ING brand until November 2010.
The introduction of the OnePath name in New Zealand also came after ANZ and ING agreed to pay investors NZ$45 million to settle a dispute with the Commerce Commission over whether they misled investors in two funds.
Separately, ANZ announced the phasing out of its popular National Bank brand last September.