Finance Minister says he hasn't heard young people being worried about NZ Super affordability; Only Labour seems worried; Says 57% increase in SuperGold Card transport subsidies fair; may go on Waiheke trips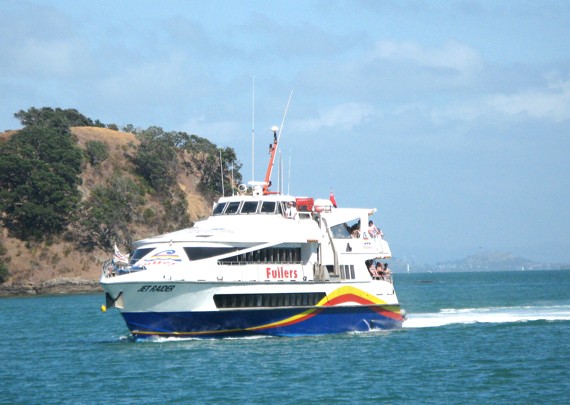 By Bernard Hickey
Finance Minister Bill English has questioned whether young New Zealanders are concerned about the long term affordability of NZ Super, saying he had not heard any concerns expressed by the young and the only party he had heard of that was concerned was the Labour Party.
He said a long and bitter debate over the future of NZ Super was had in the 1980s and 1990s and was now over, English told reporters in Parliament.
The Government's position was clear and any change would be politically difficult and have to be considered and debated by other Governments, he said.
"We think it's affordable around 4 or 5 % of GDP, which is well below the OECD average at the moment, and it will rise to abour 7 or 8 % of GDP," he said.
Questioned whether it was sustainable beyond the current Treasury forecast period ot 2019, he said: "Well, it is if New Zealander's choose it. The system used to be cheaper and the country went through a pretty vigorous debate and settled on a universal pension system. We used to have means testing and the country at large decided it didn't like that."
Future Governments could change the entitlements and indexation around NZ Super, he said.
"What I think they would know from history is that getting a consensus on this issue in New Zealand is difficult, particularly as the number of people over the age of 65 grows. We've had some pretty bitter debates on it in the past and I imagine any change would be as controversial in the future as it has been before."
English said a period of stability in the public debat on NZ Super had allowed the Government to focus on other areas such as reducing welfare dependency.
"That's much more amenable to change than national super is," he said.
'Cynically relying on low voting rates among young?'
Asked if this was a cynical view based on lower voting rates among the young than the old, he said: "No it's not cynical. It's just the reality of understanding how these issues have come to be resolved in New Zealand."
"You've got to remember from the late 80s right through the mid-2000s there was often bitter controversy over national super and that was, over time, resolved by governments agreeing to a universal system plus the gold card and indexed to wages. Now, no-one's asking for more than that. I think is healthy," English said.
"I think a lot of older people think that's a pretty fair go. The young people, maybe not. There may be some differences of view - although I have to say I haven't heard them expressed publicly, other than by the Labour party," he said.
The Government's own support partner, ACT MP David Seymour, has called for a referendum on the sustainability of NZ Super. Seymour told reporters the Government was in denial on Superannuation, "and I'm not talking about the river in Egypt."
'57% increase for SuperGold Card subsidies is fair'
English was then asked about the decision in Budget 2015 to increase transport concessions to SuperGold Card users by NZ$10.2 million or 57% to NZ$28.1 million.
He agreed some of that would go to wealthy pensioners going for day trips to wineries and cafes on Waiheke Island. Petitioners have asked for the new Explore Group ferry service to Waiheke to have the same access to GoldCard concessions as the rival Fullers Group. New Zealand First Leader Winston Peters has also asked questions in Parliament on the issue.
English said the increase in the subsidy and the free trips to Waiheke were fair.
"We've continued to fund it. The alternative would be to cut it and I think that would be seen by a lot of older people as probably more significant than the financial impact, as not recognising their contribution to New Zealand," he said.
"I think you'll find quite a lot of older people, even if they don't use the gold card much, value it as an expression of the support of the community for their contribution through their working life. You know, it means more than the actual financial cost of it, and that's why we have been reluctant to change it," he said.
"The cost of the gold card is rising for various reasons and we've funded for that in the Budget rather than cut it," he said when asked if the Waiheke ferry costs were driving the scheme's costs up.
English said he had not considered yet whether he personally would apply for NZ Super. "That's a long way off," he said.
Little admits he was not clear with means testing comments
Later, Labour Leader Andrew Little told reporters he had not been clear in comments on Friday about the fairness of NZ Super being paid to those working after the age of 65 when asked about means testing. See our earlier article here.
"New Zealanders can be very clear about one thing. We want the super scheme there in its current form. We believe it can be. The government has to resume contributions to the Super Fund. We believe in universality and I don't support, and we won't have, means testing, but we want a super scheme that we can rely on," Little said.
"If I was unclear about what Labour stands for and what I stand for. let me be very clear now. We stand for a universal scheme, we don't support means testing, I don't support means testing, we want Super to be there but we need the government to resume contributions to the New Zealand Super Fund as quickly as possible," he said.
"I clearly didn't communicate very clearly, I accept that. I take responsibility for that but what I am saying now, in case there is any confusion at all is what Labour stands for now, what I stand and in fact have always stood for, universal superannuation, no means testing, a scheme that people can look to now as they go through their working life that is going to be there in its current form."
Little would not commit to resuming contributions to the NZ Super Fund before the Budget was in surplus, only saying that Labour was reviewing the policy and would make it clear before the 2017 election.
"We've got two years to go yet," he said.
Little noted, however, that if the Government had resumed contributions by borrowing to fund them it would be about NZ$5 billion better off.
"I am saying in 2017 we willl be very clear about how we will make it sustainable, but I am not going to pre-empt that work and we will consider all those options when we get to our preparations for 2017."
Little also supported the SuperGold Card.
(Updated with comments from David Seymour and Andrew Little)