BNZ adds First Home Buyer Fund to KiwiSaver scheme; conservative offering with investment horizon of up to 5yrs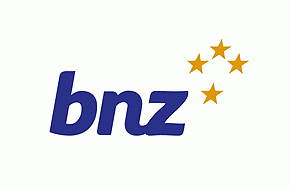 By Craig Simpson
Saving for your first home just became easier with BNZ launching a KiwiSaver First Home Buyer Fund.
With 85% of the assets invested into a mix of cash and fixed income (bonds) the fund is conservative in nature and is designed for those with an investment horizon of up to five years. When you are saving for a specific goal such as a home you can't afford to have large swings in the value of your savings.
BNZ is marketing the new fund as suitable for those looking to accumulate funds for their first home over the next three to five years. So long as investors deposit over $20 per week (or $1042.86 per annum) they should also be entitled to the full annual member tax credits of $521.43 per annum. The Government currently deposits 50 cents for every $1 you save into your KiwiSaver account and this is also pro-rated based on how long you have been in the fund.
There is no guarantee this tax credit will remain in place over the term of the investment, however any additional contributions to the account will certainly assist in reaching your savings goal.
Also under the BNZ KiwiSaver scheme if you have Fly Buys points you can convert these into additional deposits into your KiwiSaver account. Every 108 Fly Buys points is the equivalent to a $20 contribution to your BNZ KiwiSaver Account.
For some having their KiwiSaver and regular bank accounts available on one banking platform will also be an advantage.
The First Home Buyer initiative is not new for KiwiSaver per se as Superlife has an AIM First Home strategy, which has been around for a considerable period of time. Under the KiwiSaver (Periodic Disclosure) Regulations 2013 (Regulations), the Superlife strategy is not considered a fund in its own right, but is a combination of existing single sector funds and therefore does not have to make periodic disclosure reports.
BNZ's First Home Buyer Fund has an annual management fee of 0.5% and a member fee of $1.95 per month.
By comparison SuperLife's AIM First Home strategy which is available under KiwiSaver has an annual management fee of 0.31% and the standard member fee is $2.75 per month ($33 per annum).
ASB's Conservative KiwiSaver Fund is also priced cheaper at 0.4% p.a. and has a $2.50 per month member fee.
If the investor has a balance of $10,000 saved they would pay $50 per annum in management fees and a further $23.40 in member administration costs, a total of $73.40 per annum or the equivalent of 0.734%.
After accounting for the higher monthly member fee the ASB product works out to be $3.40 cheaper based on the same $10,000 investment and SuperLife's strategy is $9 cheaper per annum. We are not talking great sums of money here but it all counts.
Looking at the annual management fee in isolation, when comparing it to similar conservative strategies inside and outside KiwiSaver I feel the pricing is reasonable but not overly generous especially when the cash portion, which is considerable (at 60% of the total fund) stays in-house.
There is a provision in the investment statement for BNZ to outsource the management of the cash portion to Nikko AM in the future.
I expect the new fund offered by BNZ will prove to be a better option for saving towards a first home deposit compared to other forms of saving and my expectation is savers should be able to see their savings grow at a quicker rate, especially if they convert their Fly Buys points and receive Member Tax Credits regularly.
Despite my criticism on pricing I think BNZ should be applauded for their initiative to help first home buyers.
For those wanting more information on the First Home Buyer Fund this can be found here and the new investment statement here.