Milford and Super Fund part ways a year after the Fund suspended Milford's $281m mandate further to an FMA investigation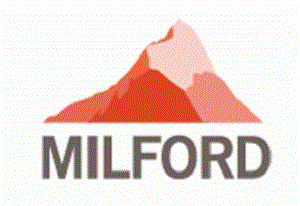 The Guardians of the New Zealand Superannuation Fund and Milford Asset Management have "amicably" agreed to part ways.
The decision follows the Guardians in April last year suspending Milford's $281 million mandate, pending the completion of a Financial Markets Authority (FMA) investigation into Milford.
In June last year, Milford agreed to a $1.5 million settlement, further to the FMA completing its investigation into trading activity by a Milford employee. 
The FMA in July last year issued civil proceedings against Mark Warminger for allegedly manipulating the market while he was employed by Milford. Milford confirms it isn't party to this case.
With the split between Milford and the Super Fund becoming effective today, Milford's managing director Anthony Quirk says: "Milford's mandate with the NZ Super Fund has been suspended for a year and this was a logical time for both parties to review the relationship in the context of their respective business strategies.
"Milford has advised the NZ Superannuation Fund that we wanted to focus resources on managing New Zealand equities for its growing KiwiSaver, Private Wealth and other predominantly retail client groups, rather than any additional large wholesale accounts in this sector.
"Our retail client base is growing strongly and there is real momentum in the business with Milford being close to its record level of funds under management.
"A continuing commitment to very large accounts such as the NZ Superannuation Fund would present a major constraint against executing our strategy."
The Guardians say: "We consider that our active equity portfolio is adequately catered for through our in-house team and mandates with our existing two managers.  
"We have no current plans to appoint a third external fund manager to replace Milford.
"The parting is an amicable one and we expect that what has been a long-standing relationship will continue cordially, albeit not in an investor/manager sense."