KiwiSaver providers mixed on whether KiwiSaver should be used to encourage 'rainy day' savings on top of retirement and first home savings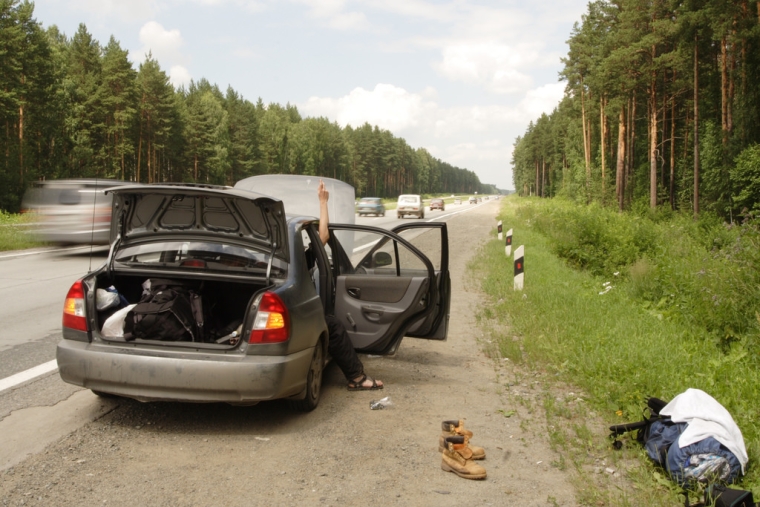 KiwiSaver providers aren't jumping at the Commission for Financial Capability's (CFFC) idea of enabling people in KiwiSaver to put some money in a "rainy day fund" before saving for retirement, and in some cases a first home.
The CFFC's education manager, David Boyle, is proposing KiwiSaver providers set up cash-type "rainy day" funds their members could put a capped amount of their contributions in, before contributing to their regular KiwiSaver fund.
Members would be able to withdraw money from their "rainy day" fund whenever they deem necessary, rather than having to meet the hardship criteria to make withdrawals from their regular KiwiSaver fund.
Boyle's logic is that deducting both short-term and long-term savings from KiwiSaver members' incomes would prevent them taking out expensive loans or all their KiwiSaver savings, should they become strapped for cash.
See this story for a more thorough explanation of Boyle's idea. Note the CFFC is a taxpayer funded organisation that operates independently from the government.
Three of the five KiwiSaver providers interest.co.nz spoke to - ANZ, Westpac and Nikko Asset Management - believe KiwiSaver isn't the vehicle that should be used to address broader issues around financial capability, debt and loan sharks.
They say they already offer products that encourage people to save and manage their money well.
Simplicity on the other hand is keen to follow Boyle's lead to progress the idea, while the NZX's SuperLife says it already has a similar offering.
That's what savings accounts and budgeting tools are for
Nikko Asset Management's New Zealand managing director, George Carter, believes KiwiSaver is "becoming a bit of a Frankenstein".
"It's a first home withdrawal, it's a hardship loan, it's a slush fund for a rainy day. The whole point of this was to encourage people to start very small, saving for some top-up retirement benefits. It's only 3% as it is.
"Have we really forgotten what this was set up to do?"
Westpac's head of wealth products, Nigel Jackson, agrees that KiwiSaver isn't designed to be a savings account.
He accepts that having established relationships with their members, KiwiSaver providers are well placed to help people manage their money more broadly.  
Yet he says the argument for this case is stronger in the banking context than it is in the KiwiSaver one - especially when there are more suitable savings products available.
Similarly, an ANZ spokesperson says: "At face value, it would seem to us there are other banking products that might serve the same purpose without making KiwiSaver more complex and potentially eroding the retirement nest-egg of account holders."
Does a separate fund need to be used?
Carter says if access to emergency funds was something the Government wanted to incorporate into KiwiSaver, an easier way of doing so would be to allow members to withdraw a certain amount from their regular KiwiSaver fund, within a certain time. IE $5,000 over five years.
This would also mean that members wouldn't have money stored in a cash fund, when they could earn greater returns keeping this money in a more suitable KiwiSaver fund.
On this point, Boyle argues that for a rainy day fund to be useful, it would have to be cash-type fund that isn't at risk of devaluing.
Simplicity founder, Sam Stubbs, says the devil in Boyle's idea will be in the detail, "but my first thinking on this is that you wouldn't need a separate account."
Like Carter, he says some limits would need to be implemented around how much members could withdraw.
Providers can afford extra admin costs 
Yet Stubbs believes the pros of making KiwiSaver "relevant to your daily life" outweigh the cons of some people treating it like a cheque account.
"If you need the first $5,000 and you're living on that anyway, you're unlikely to be the sort of person who's saving a lot on KiwiSaver anyway."
Stubbs admits that enabling members to make withdrawals from their KiwiSaver or "rainy day" fund would require extra admin for providers.
Yet: "Any provider that would be using cost as an excuse, is using it as an excuse, not a reality. This is not particularly difficult to do."
Stubbs says Simplicity would be an "early and enthusiastic supporter" of Boyle's idea, "but I think this is very much their [the CFFC's] initiative, so they should lead and we will support".
SuperLife's 'side car' solution
The NZX's head of funds management, Hugh Stevens, points out SuperLife already has an offering similar to Boyle's "rainy day" fund.
SuperLife KiwiSaver members can contribute to a "side car" fund in addition to their regular KiwiSaver fund, which they can make withdrawals from whenever they want.
The value-add is that SuperLife can in most cases collect contributions for the "side car" fund directly from the KiwiSaver member's employer, like it does with other workplace super schemes.
While members can also make contributions via direct debit, having the option of not actually seeing the money pass through their bank account arguably makes saving easier.
Any contributions SuperLife KiwiSaver members make to their "side car" fund have to be over and above the legal 3% minimum contribution they make to their KiwiSaver fund.
What Boyle is proposing is that a member's entire 3% contribution fills up their "rainy day" bucket, before flowing in to their larger retirement savings bucket.
An Inland Revenue representative says that at face value, Boyle's idea would require a law change.
Stevens points out that if a SuperLife member wanted to fill their "side car" to a certain level before saving for their retirement, they could just go on a KiwiSaver contributions holiday until their "side car" fund was at a level they were happy with.  
The other key difference is that SuperLife members have a range of 40 different funds, with different asset allocations and risk profiles, to select from as their "side car". Meanwhile what Boyle is advocating for is that the "rainy day" fund be a cash-type fund that isn't at risk of devaluing.
Since introducing the "side car" option at the end of 2016, 10% of SuperLife's KiwiSaver members have taken it up.
Given those at risk of spiralling into debt by not having savings or a "side car" might not be aware of SuperLife's offering, Stevens invites Boyle to look into it.
*This article was first published in our email for paying subscribers. See here for more details and how to subscribe.