Boutique fund manager and investment magazine publisher launch KiwiSaver scheme with subscription-style fee structure and 'genuine' active management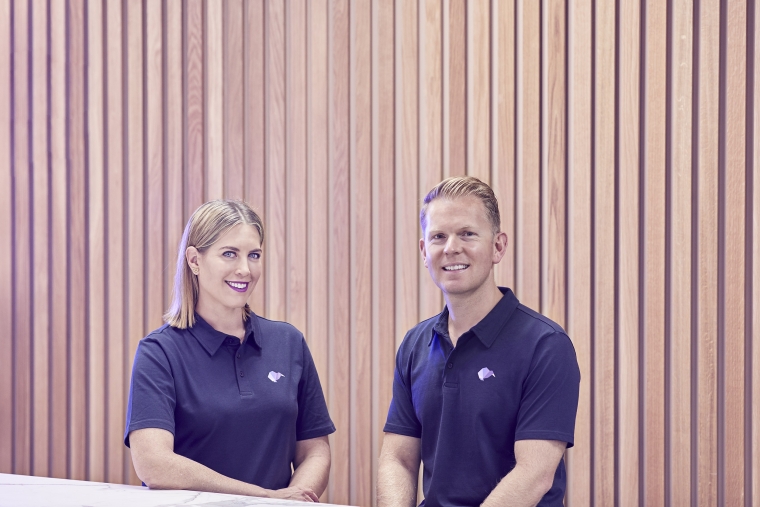 Pie Funds and JUNO investing magazine are partnering to offer a low cost KiwiSaver scheme with actively managed funds.
The husband and wife duo behind the boutique fund manager and magazine, Mike and Jacqueline Taylor, are launching JUNO KiwiSaver on August 1.
The scheme's fee structure is its main point of difference.
JUNO KiwiSaver members will be charged a set dollar amount per month depending on the size of their balance, rather than a percentage of their balance, regardless of whether they're in a conservative, balanced or growth fund.
Furthermore, under-18s and those with KiwiSaver balances of less than $5000 won't be charged at all.
This is what JUNO KiwiSaver's "monthly subscription" type of fee structure looks like: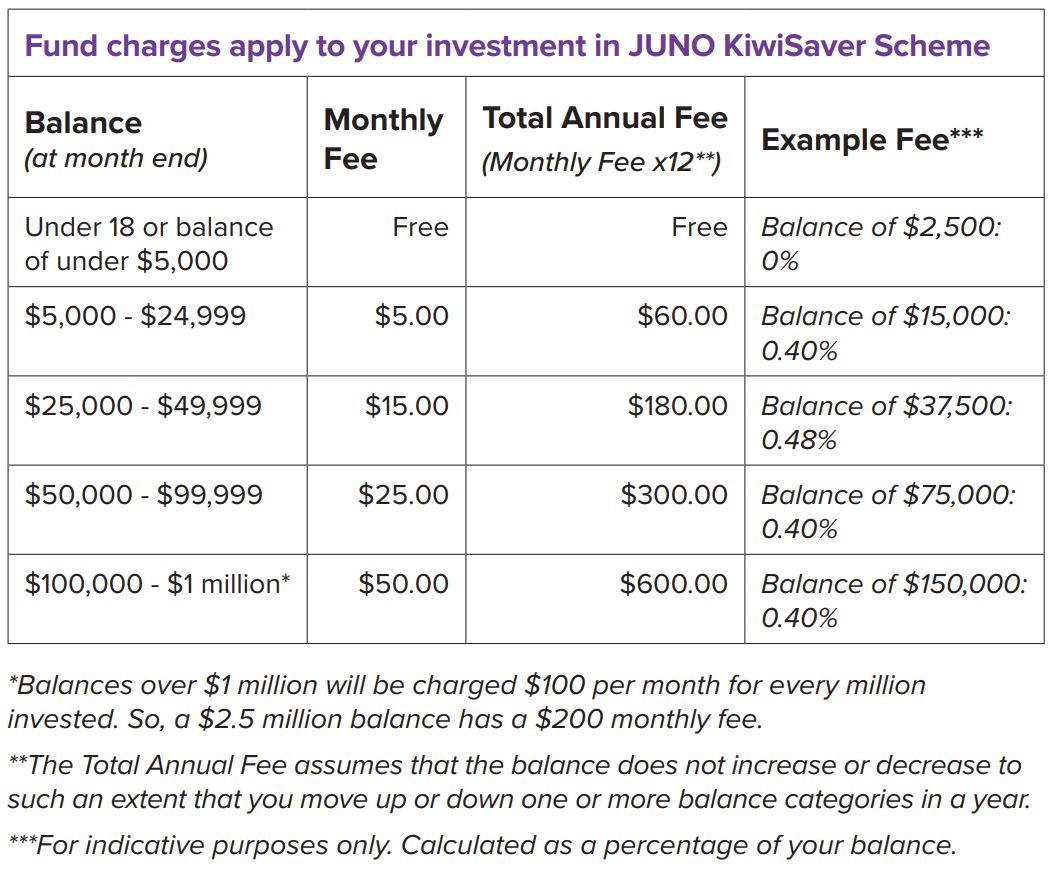 The amount a member pays as a percentage of their KiwiSaver balance will depend on where they sit in the band they're in.
For example, someone with a balance of $25,000 will pay the equivalent of 0.72% per year in fees, while someone with a balance of $49,000 will pay the equivalent of 0.37%.
These rates are well below market averages. According to Sorted.org, the average fee across all conservative funds in the market is 1.09%, balanced funds 1.29%, and growth funds 1.47%.
JUNO KiwiSaver's other point of difference is its investment strategy.
Speaking to interest.co.nz, Mike Taylor says it's focussed (but not exclusively) on investing in companies that are household names, "because there's a desire for people to know where their money's invested".
"We want to invest in companies that people know and understand."
Furthermore, he says JUNO KiwiSaver funds are genuinely actively managed, with portfolios only including about 50 holdings from an equity perspective.
"If you look at the holdings of most KiwiSaver funds, you'll tend to see there are hundreds of companies in there and the funds are very diversified. So our first point of difference is that we're actively selecting investments and it's relatively concentrated compared to other providers…
"If we weren't doing that, we may as well just be an index fund. If you hold everything in the index, you are the index.
"Over the last 12 years we've [Pie Funds] demonstrated we can out-perform by stock picking."
Mike Taylor founded Pie Funds in 2007. It has about $800 million under management.
He says JUNO KiwiSaver funds don't mirror specific Pie Funds' funds with corresponding risk profiles.
However Pie Funds' fund managers will manage JUNO KiwiSaver's funds. No new fund managers are being hired to take care of the KiwiSaver business.
The KiwiSaver funds will also be socially and environmentally responsible.
Jacqueline Taylor, who is also the editoral director of the JUNO magazine, points to the importance of the investor education piece.
Like many other KiwiSaver providers, JUNO KiwiSaver will offer tools investors can use to figure out their risk profile, calculate what their projected retirement savings will be and what they will have paid in fees.  
Here is a copy of JUNO KiwiSaver's product disclosure statement.