Budget 2019 - Health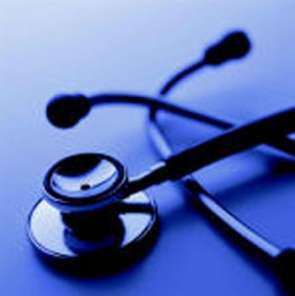 This table outlines the New Zealand Government's planned health spending for the 2019/20 budget year.
Actual spending for the previous four years is on the left.
The numbers are are drawn together from the Vote Health Links to the primary sources used, from Treasury's website, can be found at the bottom of the page.
Please note that some of the allocation titles have been shortened for the sake of space. Also the Food Safety component included in previous budget totals is no longer included under the heading of Health.
Figures for each allocation are in millions of NZ$.
| | | | | | | | |
| --- | --- | --- | --- | --- | --- | --- | --- |
| Actual 2014/2015 | Actual 2015/2016 | Actual 2016/2017 | Actual 2017/2018 | Actual 2018/2019 |   | Estimate 2019/2020 | % |
| NZ$m | NZ$m | NZ$m | NZ$m | NZ$m |   | NZ$m |   |
|            0.6 |            1.0 |            1.0 |            2.0 |            3.4 | Legal Expenses |            1.0 | 0.01 |
|            1.5 |            1.6 |            1.7 |            1.8 |            2.0 | International Health Organisations |            2.0 | 0.01 |
|            4.2 |            4.1 |            3.0 |            2.1 |            6.8 | National Maori Health Services |            6.8 | 0.03 |
|          13.9 |          10.5 |            4.4 |            4.7 |            5.2 | National Health Information Systems |            8.4 | 0.04 |
|          10.5 |          10.7 |          10.4 |          12.9 |          15.0 | Residential Care Loans - Payments |          15.0 | 0.08 |
|          12.8 |          11.5 |          10.7 |            7.2 |          16.5 | Ministry of Health - Capital Expenditure |          16.0 | 0.08 |
|          17.9 |          17.9 |          18.4 |          15.8 |          15.3 | Payment Services |          17.3 | 0.09 |
|          15.7 |          18.2 |          14.9 |          16.0 |          15.3 | Problem Gambling Services |          18.7 | 0.09 |
|          21.2 |          24.5 |          25.9 |          24.9 |          23.5 | National Contracted Services - Other |          23.5 | 0.12 |
|             -   |             -   |             -   |             -   |             -   | Health Services Funding |          23.7 | 0.12 |
|          22.9 |          22.7 |          22.0 |          24.8 |          23.0 | Regulatory and Enforcement Services |          24.6 | 0.12 |
|          20.9 |          20.7 |          20.5 |          20.6 |          24.9 | Policy Advice and Ministerial Servicing |          26.9 | 0.14 |
|          27.6 |          27.5 |          28.6 |          29.8 |          29.5 | Monitoring and Protecting Health and Disability Consumer Interests |          31.5 | 0.16 |
|        109.8 |        152.5 |        156.3 |        233.4 |        213.9 | Health Sector Projects |          40.6 | 0.20 |
|          31.3 |          31.8 |          34.1 |          43.4 |          47.4 | Managing the Purchase of Services |          42.4 | 0.21 |
|          24.4 |          22.7 |          23.8 |          18.4 |          21.3 | Provider Development |          43.4 | 0.22 |
|          49.9 |          47.1 |          48.0 |          48.5 |          52.4 | Sector Planning and Performance |          51.0 | 0.26 |
|          50.3 |          50.1 |          53.5 |          52.8 |          49.3 | Health Sector Information Systems |          58.6 | 0.29 |
|          84.7 |        105.6 |          82.0 |          79.2 |          70.8 | National Personal Health Services |          67.0 | 0.34 |
|          82.5 |          83.6 |          81.8 |          82.2 |          93.3 | National Child Health Services |        113.0 | 0.57 |
|          13.5 |          14.0 |          37.7 |          69.3 |        234.2 | Equity Support for DHB deficits |        134.2 | 0.68 |
|        119.6 |        121.9 |        124.5 |        128.1 |        133.9 | Health and Disability Support Services - West Coast DHB |        137.7 | 0.69 |
|          45.6 |          53.1 |          64.8 |          65.1 |          77.7 | National Mental Health Services |        141.3 | 0.71 |
|        122.5 |        128.2 |        130.9 |        135.2 |        140.7 | Health and Disability Support Services - Wairarapa DHB |        149.1 | 0.75 |
|          97.1 |          95.5 |        101.0 |        108.2 |        120.3 | National Emergency Services |        150.3 | 0.76 |
|        144.3 |        147.1 |        154.0 |        160.7 |        166.2 | Health and Disability Support Services - Tairawhiti DHB |        172.0 | 0.87 |
|        143.8 |        144.6 |        154.0 |        166.5 |        181.1 | National Maternity Services |        188.5 | 0.95 |
|        164.6 |        167.8 |        171.5 |        177.0 |        182.4 | Health and Disability Support Services - South Canterbury DHB |        190.1 | 0.96 |
|        176.6 |        176.3 |        184.7 |        186.6 |        187.1 | Health Workforce Training and Development |        211.6 | 1.07 |
|        202.3 |        206.5 |        210.6 |        218.6 |        226.9 | Health and Disability Support Services - Whanganui DHB |        234.3 | 1.18 |
|        154.9 |        179.6 |        185.4 |        192.5 |        264.6 | Primary Health Care Strategy |        330.5 | 1.66 |
|        278.3 |        284.8 |        298.5 |        314.7 |        327.6 | Health and Disability Support Services - Lakes DHB |        340.4 | 1.71 |
|        304.2 |        318.6 |        324.7 |        335.7 |        349.8 | Health and Disability Support Services - Taranaki DHB |        362.1 | 1.82 |
|        290.0 |        323.2 |        350.6 |        354.1 |        362.4 | National Planned Care Services |        396.1 | 1.99 |
|             -   |             -   |             -   |        299.3 |        377.4 | Supporting Equitable Pay |        413.6 | 2.08 |
|        357.8 |        365.3 |        373.0 |        384.9 |        401.8 | Health and Disability Support Services - Hutt DHB |        416.8 | 2.10 |
|        396.6 |        372.1 |        386.1 |        364.3 |        392.6 | Public Health Service Purchasing |        440.3 | 2.22 |
|        378.2 |        394.7 |        403.4 |        418.4 |        442.1 | Health and Disability Support Services - Nelson-Marlborough DHB |        462.2 | 2.33 |
|        435.5 |        457.1 |        470.2 |        482.4 |        501.1 | Health and Disability Support Services - Hawkes Bay DHB |        524.2 | 2.64 |
|        458.0 |        467.3 |        482.8 |        494.3 |        515.4 | Health and Disability Support Services - MidCentral DHB |        540.8 | 2.72 |
|        487.9 |        511.8 |        536.6 |        564.3 |        603.9 | Health and Disability Support Services - Northland DHB |        632.1 | 3.18 |
|        614.4 |        638.1 |        664.9 |        694.7 |        729.0 | Health and Disability Support Services - Bay of Plenty DHB |        762.4 | 3.84 |
|        678.8 |        690.9 |        702.7 |        735.6 |        778.5 | Health and Disability Support Services - Capital and Coast DHB |        817.7 | 4.12 |
|        776.5 |        791.7 |        818.6 |        846.4 |        884.0 | Health and Disability Support Services - Southern DHB |        926.8 | 4.66 |
|      1,002.4 |      1,042.7 |      1,088.8 |      1,150.5 |      1,206.3 | Health and Disability Support Services - Waikato DHB |      1,262.9 | 6.36 |
|      1,126.1 |      1,167.5 |      1,188.0 |      1,255.5 |      1,351.7 | National Disability Support Services |      1,344.6 | 6.77 |
|      1,092.3 |      1,118.3 |      1,195.3 |      1,252.1 |      1,330.2 | Health and Disability Support Services - Auckland DHB |      1,391.5 | 7.00 |
|          15.9 |          41.0 |      2,539.5 |          25.8 |        148.8 | Equity for Capital Projects for DHBs and Health Sector Crown Agencies |      1,507.5 | 7.59 |
|      1,268.4 |      1,314.5 |      1,330.2 |      1,378.2 |      1,434.4 | Health and Disability Support Services - Canterbury DHB |      1,510.7 | 7.60 |
|      1,246.4 |      1,274.3 |      1,321.7 |      1,375.7 |      1,447.1 | Health and Disability Support Services - Counties-Manukau DHB |      1,524.4 | 7.67 |
|      1,311.8 |      1,349.3 |      1,391.7 |      1,464.5 |      1,541.5 | Health and Disability Support Services - Waitemata DHB |      1,622.1 | 8.16 |
|    15,033.7 |    15,279.8 |    18,395.0 |    16,524.8 |    17,809.8 | Grand Total |    19,870.6 | 100.00 |
You can get back to the main page that summarises all government spending here >>
Sources:
https://treasury.govt.nz/publications/ise/budget-2019-data-estimates-appropriations-2019-20