Auckland Council set to reveal draft climate change framework detailing what it perceives as the critical issues and arguing that Auckland's going to have change as a city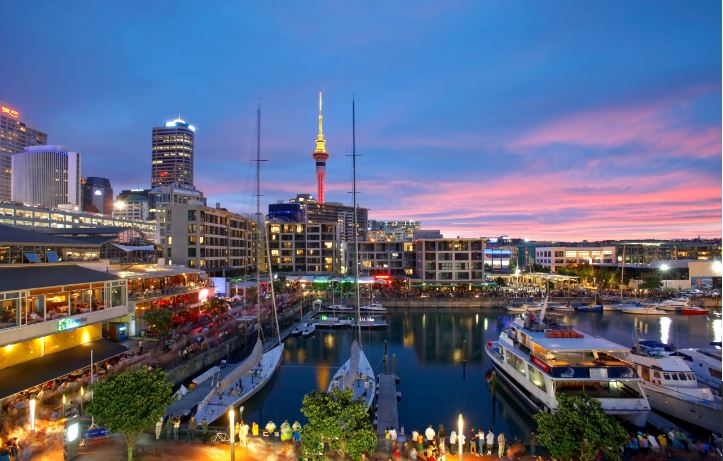 The Auckland Council is set to go public with a draft framework on how it plans to battle climate change in the City of Sails.
Since last year the Auckland Council's Research and Evaluation Unit has produced a series of eight climate change risk assessment reports looking at what the key issues are facing the city. The papers were designed to help the council create a climate change plan.
And a report to this week's Environment and Community Committee includes the preliminary result. The Draft Auckland Climate Action Framework which will go out for public consultation next month.
Committee chairwoman Penny Hulse says it's the first step towards creating a final plan which she expects to come back to the council early next year for sign-off.
"That will include more detailed costings and timeframes. The final action plan is when we get right down to the details of who is going to fund it and when. So when we start developing our next Long Term Plan (2021-2031) we will know how we are going to financially address climate change," Hulse says.
But she says the draft framework raises a number of questions the council is seeking answers to.
"We're going out to the community [with the draft climate action framework] to say these are the critical issues and we're going to have change as a city," Hulse says.
"But are we going to spend money on keeping the sea at bay, or are we going to change where we locate our infrastructure? How do we protect people's property rights? How do we deal with the insurance companies?"
She says in the process of coming up with the draft action plan framework the council has already spoken to a lot of people from academia and the business world who are involved in the climate change debate. But she says now they want to go out to the people of Auckland for their feedback.
The Council says the framework is designed to address both the rising emissions in the region and the impacts of climate change and is consistent with the Paris Agreement's goal of limiting the rise of global temperatures to a maximum of 1.5°C. The agreement was first adopted in 2015 at the end of the United Nations Climate Change Conference and is the world's first universal and legally binding agreement on climate change.
The council agenda report says the new framework is underpinned by extensive research and analysis, including emissions modelling, climate projections through to 2110 and the Climate Change Risk Assessment Technical Report Series and states:
"Auckland Council has been compiling annual region-wide greenhouse gas inventories since 2009. Between 2009 and 2016, overall emissions increased by 5.6 %. If we continue this trend, Auckland's emissions will increase by 27.7% by 2050.
"The analysis shows that to reach net zero by 2050, Auckland needs to sharply decrease emissions over the next 10 years."
It says in 2018 the National Institute of Water and Atmospheric Research (NIWA) was commissioned to carry out climate change projections for the Auckland region until 2110.
"This work and the Climate Change Risk Assessment reports that followed it, show Auckland's mean annual temperature is rising, our coastlines are and will be impacted by ongoing sea level rise, and rainfall patterns and extremes are changing."
The draft framework says that transport is Auckland's biggest source of emissions and outlines how the city can reduce them.
"The switch to electric and zero emissions vehicles (passenger, commercial and freight) would have a major impact in reducing emissions. A shift to public and active transport, increased fuel efficiency and transit oriented development would also have major impacts – and would likely deliver other benefits like greater health and equity."
And other industries were also highlighted. 
"The industrial sector – including both process emissions and energy used in industry – is another significant source of emissions. Reducing industrial emissions through efficiencies and switching fuel sources requires the adoption of new technologies. But it would contribute substantially to reducing emissions."
It says the ability to make reductions within the building sector is limited largely due to the high use of electricity.
"However, reducing emissions from buildings often provides a range of other desired benefits set out in this framework. The modelling identifies more reduction potential from residential buildings than commercial buildings. This is due to the potential of new homes to meet zero carbon standards, as well as emissions reductions possible through retrofitting existing inefficient homes.
"Agriculture, forestry and land use emissions are relatively small in our current emissions profile. The opportunities to reduce emissions into the future, however, will be far greater. Like the building sector, actions need to be considered alongside the range of other desired benefits."
The council report says that there will also be financial implications involved with implementing the new plan.
"Taking climate action will require a range of finance and/or funding mechanisms. For instance, green bonds have been a useful tool for financing council-owned assets such as electric trains but investment in clean tech may require crowd-sourcing, grants or venture capital.
"To support this, a climate finance work package is underway to identify partnerships and broader funding mechanisms across actions such as bonds, grants, equity instruments and public/private partnerships."
But not all the proposals come at a cost. 
"Some actions can result in long-term cost avoidance – for example electrifying fleets can reduce fuel and maintenance costs. Some actions could require existing funds to be redirected if priorities change."
But it says the burden of climate change can't be left to local authorities to do deal with alone and the input of central Government will be vital.
In 2018 the Government announced its plans to introduce legislation to set a national emissions reduction target by 2050 in line with the Paris Agreement New Zealand signed in 2016.
The new Climate Change Response (Zero Carbon) Amendment Bill passed its first reading in Parliament last month. The bill received cross party support, including from the opposition National Party. It has set the target of net zero greenhouse gases by 2050 (excluding biogenic methane which has a separate target) with a series of emissions budgets set over the next few years.
Under the Bill the Government will be required to develop policies for climate change mitigation and adaptation and to establish an independent climate change commission to monitor how future governments perform.
A recent paper by the Australian think-tank, Breakthrough National Center for Climate Restoration, painted a bleak picture on what things will look like if urgent action isn't taken to address climate change in the next 10 years. Titled Existential climate-related security risk: A scenario approach, it states:
"Climate change now represents a near-to mid-term existential threat to human civilisation. To reduce such risks and to sustain human civilisation, it is essential to build a zero emissions industrial system very quickly. This requires the global mobilisation of resources on an emergency basis, akin to a wartime level of response."
The public submission process for the Auckland Council's Draft Auckland Climate Action Framework will run from July 9 to August 9.