Drought, disease and more extreme weather all predicted in Auckland Council climate change report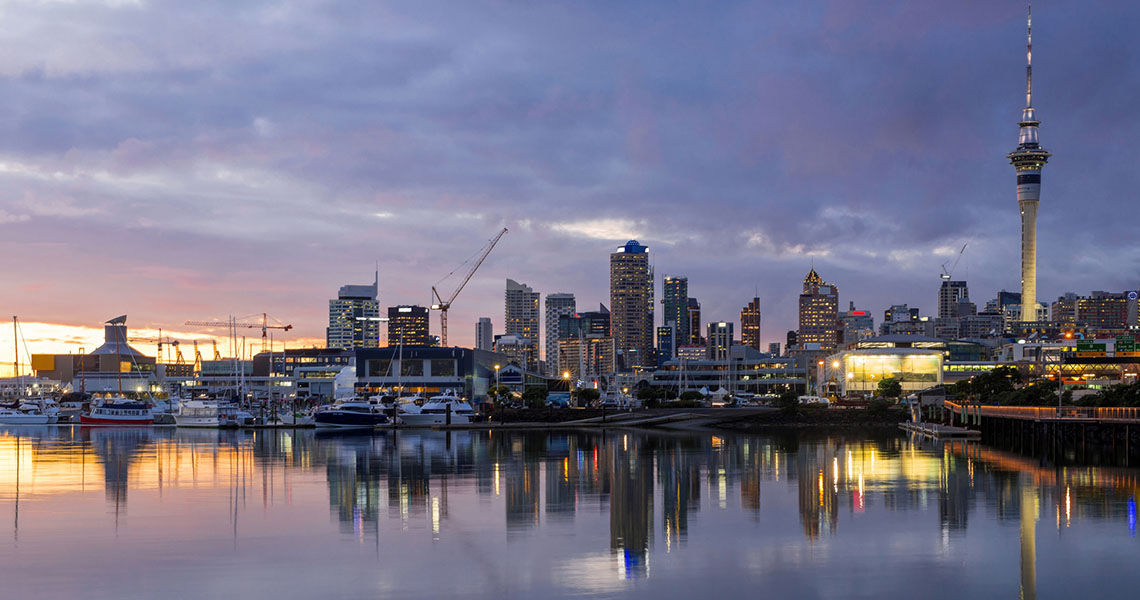 What will climate change mean in Auckland and how will it affect the everyday lives of people in the City of Sails?
A recently released report titled Climate Change: Risks in Auckland seeks to outline the implications for the city and is based on climate change projections by the National Institute of Water and Atmospheric Research (NIWA).
It is one of eight climate change risk assessment reports produced by the Auckland Council's Research and Evaluation Unit looking at the key issues the city is facing. The papers will be used to create an Auckland Climate Action Plan (ACAP).
The report states that the main changes to the climate and environment in Auckland will be rising sea levels, higher temperatures and humidity, changes to rainfall patterns and increased storm events. While these changes will also increase the risk of new diseases such as malaria and dengue fever in the city.
It says residents will see increasing annual average and extreme temperatures, and significantly more hot days each year. According to NIWA's Auckland Region climate change projections and impacts report the number of hot days (over 25°C) in the city are "projected to double by the early 22nd century under a mid-range climate change scenario and more than triple under a business-as-usual scenario".
Risk of inundation and erosion
Rising sea levels will put coastal communities and infrastructure at risk from inundation and erosion. While increased levels of CO2 in the atmosphere will lead to higher acid levels in the ocean, which is likely to impact on the health of marine life and cause nutrient decline.
The report says there will also be changes to seasonal rain fall patterns, with more wet weather in autumn and drier conditions in spring and more extreme rainfall events. But the number of wet days we experience and soil moisture will decline.
And while average wind speed and number of windy days we experience will decrease, the intensity of tropical cyclones will get worse. The report says Auckland's annual relative humidity is projected to slightly decrease while absolute humidity is expected to increase.
And these changes to the environment through climate change will have flow on effects. The health of the city's residents will also be affected too with increased hospital admissions for respiratory disorders and heat stress, and growing susceptibility to influenza and allergens.
"Auckland's sub-tropical climate means that high humidity and heavy rainfall events are not uncommon year-round. Further, there is a risk of tropical storms from the Pacific. Climate change will increase the severity and frequency of flooding across the city, particularly in winter and autumn."
And these changes will create an environment that allows water and mosquito-borne diseases to flourish.
"Auckland is at risk of being exposed to new diseases as a result of climate change. Increased temperature, humidity and rainfall can all facilitate the spread of disease and allow conditions for disease to thrive and establish in the community. Water and vector-borne diseases – those carried by mosquitoes and parasites – are of particular concern. As Auckland's climate becomes more tropical, conditions grow more favourable for the establishment of mosquito and other vector species populations."
It says under such conditions there is an increased risk of life-threatening mosquito-borne diseases like malaria.
"Other vector-borne diseases that could become established in New Zealand include Murray Valley Encephalitis, Japanese Encephalitis and dengue fever, which has already had previous outbreaks in New Zealand with Pacific Island origin."
While increased pollen in the atmosphere, once mixed with airborne pollutants, could trigger asthma attacks and other acute respiratory disease symptoms.
"Low and high humidity favour transmission and survival of influenza virus and increased humidity can impact indoor air quality, potentially increasing mould growth."
And the drier conditions could also lead to an increased the chance of wildfires, which would reduce air quality for Aucklanders.
The report says people in the region can't afford to procrastinate.
"Climate change is happening, and effects can already be seen. Storm surge and sea level rise are already affecting Auckland's people and infrastructure. Ocean acidification is already threatening Auckland's marine ecosystems, including culturally, economically and ecologically significant species."
'The public's understanding of climate change is limited'
Auckland Council Environment and Community Committee chairwoman Penny Hulse says she thinks the public's understanding of climate change is limited.
She says the subject has for too long been buried in the dark depths of academic research papers and council reports. But Hulse says it's important that the public understands how they could be affected.
"It's clear that this is a discussion that Aucklanders haven't had," Hulse says. "We need to provide information for people and take it out of the academic and council reports so people can understand the issues."