Auckland Council worried government's planned housing and urban development authority could see council paying for increased infrastructure costs, with its planning overridden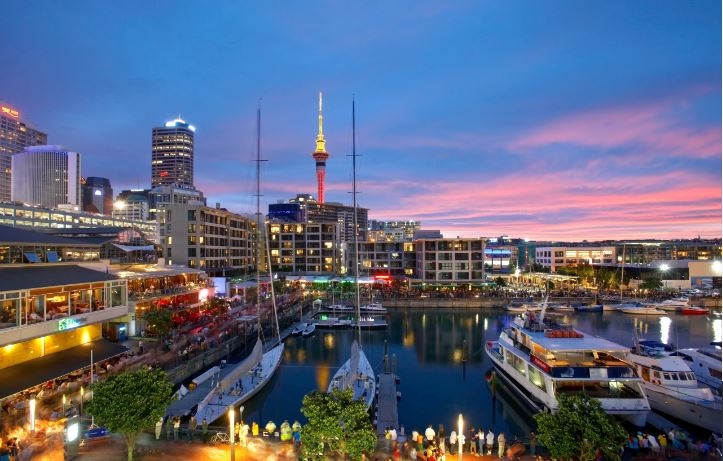 Auckland Council is concerned government plans to create a new housing and urban development authority could see the council paying for increased infrastructure costs, while its planning could be overridden. 
The Kainga Ora–Homes and Communities Bill was introduced to Parliament last month to create the new Crown entity. It will see Housing New Zealand Corporation (HNZC), HLC (Homes Land Community) and the Ministry for Housing and Urban Development's KiwiBuild Unit merged to create one organisation.
Under the legislation it will be able to undertake the development of public, market and affordable housing, as well as homes for first home buyers. It will also be able to carry out development and renewal of urban environments, which could include commercial, industrial or community property and infrastructure.
Another Bill is expected later this year which will set out the powers that Kainga Ora - Homes and Communities will have to enable it to undertake its work in specified areas.
But despite the fact there is more to come, the Super City isn't holding back on airing its concerns, outlined in a draft submission on the Government legislation.
The Auckland Council says it doesn't want to be left to pay for the infrastructure costs created by the housing and urban development authority's work. And it also doesn't like the idea of "managing and maintaining infrastructure after Kainga Ora-Homes and Communities exits a development project".
It also has concerns about the effects the new entity could have on existing council planning and the work of Council Controlled Organisation (CCO) Panuku Development Auckland.
"Provision or enabling of infrastructure and amenities by the new entity will have implications for wider infrastructure networks outside the development project area - for example water treatment plants and public transport services. This could have significant operational and financial implications for local authorities and their CCOs."
It says under the Local Government Act 2002 the Crown is exempt from paying development contributions.
"Without an explicit provision we are concerned that there is ambiguity about the status of the new entity with respect to development contributions. Given that the new entity is expected to deliver a large proportion of the total new dwellings in Auckland in the future, this would represent a substantial loss of revenue for the council if the new entity was found to share the Crown's exemption from paying development contributions."
The council also has concerns about the implications the new entity could have on its own planning, which is the end result of extensive community consultation.
"Local authorities undertake strategic planning though tools such as spatial plans, development strategies and infrastructure strategies adopted after consultation with local communities. For example, Auckland Council has the Auckland Plan 2050 which includes the Auckland Development Strategy. These plans provide certainty to developers and communities about the location and sequencing of urban development. Our view is that these significant overlaps need to be recognised and better provided for in the establishment legislation.
"We agree with the intent of this Bill to consolidate the government's housing and urban development initiatives, currently spread across multiple agencies, into a 'one-stop-shop'. This will avoid duplication and create efficiencies in collaboration, coordination and expertise."
But the submission says while it supports many aspects of the legislation, it's uneasy about the overlap of functions between local government and the new entity.
"This means that the decisions of Kainga Ora-Homes and Communities, have significant implications for Auckland Council and other local authorities."
And it says the operations of Panuku could also be affected.
"Auckland Council's urban development agency, Panuku, has an advanced delivery programme for urban regeneration across agreed and prioritised locations in Auckland. We would like to ensure that Panuku can continue to deliver Auckland's regeneration programme at scale and pace without unnecessary relitigation, duplication of effort and delay."
The CCO now manages around $3 billion of land and buildings owned by the council and is involved in a number of major urban regeneration projects in the region, including those in Avondale, Manukau, Hobsonville, Meadowbank and Henderson.
The council says the Crown authority's urban development role should be limited to "situations where the market and current players cannot deliver and where Kainga Ora – Homes and Communities can add value.
Urban Development Minister Phil Twyford was unavailable for comment for this story. 
Under the Government's Cabinet reshuffle Twyford has lost the Housing portfolio to Megan Woods, who will become the new Housing Minister and will also be responsible for KiwiBuild. But Twyford, as the Minister for Urban Development, will remain responsible for the legislative changes needed to create Kainga Ora – Homes and Communities.