Auckland Council submission on the Government's Zero Carbon Bill raises the ire of Deputy Mayor Bill Cashmore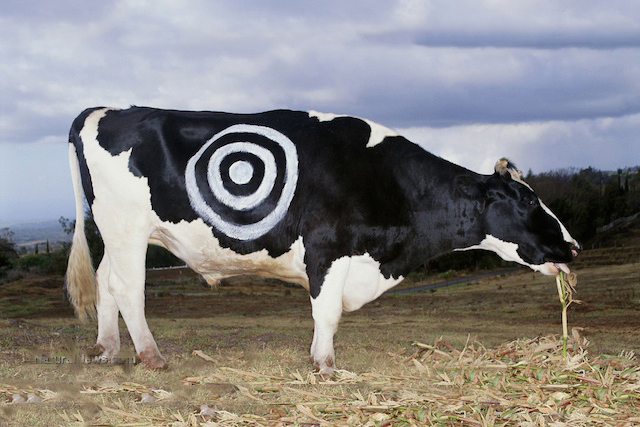 Auckland Deputy Mayor Bill Cashmore says a council target for methane emissions from the agricultural sector is too tough and could have dire consequences for the farming industry.
This week the council signed off its submission on the Government's Climate Change Response (Zero Carbon) Amendment Bill.
Under the legislation New Zealand's methane emissions (largely produced by livestock and landfills) would have to fall by 10% from 2017 levels by 2030 and be reduced by between 24 and 47% by 2050. But the independent Climate Change Commission, which will be created under the legislation, will be able to adjust the targets after review. Other gases such as carbon dioxide and nitrous oxide will need to reach a target of net zero emissions by 2050.
The council submission states:
"Auckland Council supports the higher end of the methane reduction range - 47 percent - in gross biogenic methane emissions by 2050. From our research we believe that the 2030 reduction target of 10 percent is possible under current conditions, however the 24 to 47 percent reduction target will require transformational change of the agriculture sector.
"While aware of the challenges facing specific sectors around reducing methane emissions, Auckland Council would like to acknowledge the transformation required for all sectors to reach net zero emissions in carbon dioxide and nitrous oxide. We support the move for central government to invest and work alongside industry to reach the proposed targets and ensure that industry is not pushed offshore where emissions legislation may be weaker, with negative consequences to global climate change action."
Aspirational target
But Cashmore says it shouldn't be setting itself such a high benchmark while the debate around controlling and regulating methane emissions is undecided.
"I'm concerned that this council, in going for an aspirational target, is setting us up for long-term intergenerational recession, that doesn't necessarily need to happen," Cashmore says.
"The theory's great, but the practicality and pragmatism is absent from this particular document. I'm going to support the submission except the parts on methane. We don't understand the consequences and they will be massive.There is no way you can mitigate 47% of your animals' methane emissions unless you destock and the price of that destocking to this nation is between $22 and $28 billion a year and a potential 25% drop in our standard of living." 
Cashmore says more scientific research is needed before the council takes such a step on methane emissions.
"New Zealand's climate change emissions are substantial on a countrywide basis, but on an international scale they are miniscule. I'm not saying we shouldn't do our bit, we should and the price is going to be for everybody. These are some of the things we need to talk about."
Climate change challenge
Fellow councillor Chris Darby says while he respects Cashmore's opinion the threat of climate change is something that is right here, right now and we need to address it.
"To solve the problem you have to force yourself to face the problem and by not shying away from the problem you are forced to innovate. So I'm not troubled by what councillor Cashmore is saying. I think that's a great challenge to take on as global leader in agriculture."
Thoughts shared by councillor Richard Hills who says it's time to act.
He says council budgets these days include items on coastal erosion, slips, flooding and repairing council assets which are directly related to the effects of climate change.
"We know there's an issue, we've already said it as a council and we've already shown we're trying to lead as a council, so surely this is a no-brainer?" Hills says. "So we need to act now, or get out of the way.
"Our dams are only 50% full and we're going to have to ask people to conserve water during winter in New Zealand. If we haven't already figured out that the cost is pretty high then I'm a little worried where we're going."
Since last year the Auckland Council's Research and Evaluation Unit has produced a series of eight climate change risk assessment reports looking at what the key issues are facing the city. The papers were designed to help the council create a climate change plan. The council released its Draft Auckland Climate Action Framework last month and submissions close on August 9.
Committee chairwoman Penny Hulse says it's the first step towards creating a final plan which she expects to come back to the council early next year for sign-off.