Government's planned housing and urban development reforms fuel tensions with Auckland Council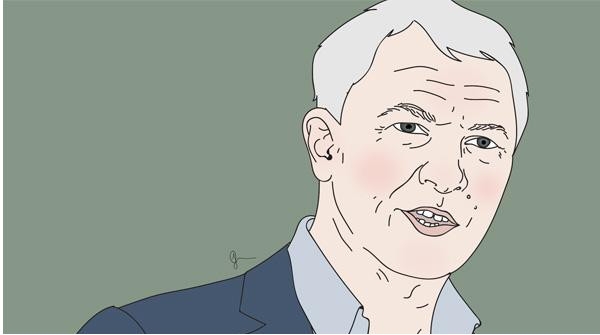 The Auckland Council is continuing to voice its concerns with the Government's planned housing and urban development reforms.
And from the proposed changes to the Building Act and the creation of a new Crown authority, to talk of scrapping the Super City's Rural Urban Boundary and plans for an overhaul to the Resource Management Act, there's a lot to talk about.
A new council report titled Auckland Council Top Risks Register identifies the Government's housing and urban growth reforms as a high risk to the City of Sails.
It says there is a potential "misalignment" between council and the Crown's objectives on housing and urban growth due to "complex and multiagency responsibilities and political decision making".
The report says this may result in a failure to "deliver on the housing and growth outcomes in the Auckland Plan" and implement changes that may be required to plan for and deliver regulatory and service functions.
"Growing demand for housing and infrastructure delivery at pace creates pressures on council from central government. Short-term and evolving objectives and political agendas [have been] prioritised over agreed joint programme objectives."
In 2018 the council appointed Penny Pirrit as its director of Urban Growth and Housing in a bid to improve its relationship and communication with the Crown over housing and related public policy issues. While this year the Auckland Council and the Government created a new joint working group to tackle Auckland's housing and urban development issues.
Goff's dilemma
Auckland Mayor Phil Goff agrees there are differences of opinion over the Government's housing and urban development plans. He highlights council concerns with government plans to scrap the Super City's Rural Urban Boundary, the creation of a new housing and urban development authority and changes to the Building Act.
"Government and council have in fact worked closely together and it is important that we continue to do so to achieve mutually important outcomes," Goff says. "However, there will be occasions where there are different priorities and approaches which need to be managed as indicated in the risk register.
"One example is the debate around the role and continuation of the Rural Urban Boundary."
Goff has previously stated his opposition to scrapping it, while the Minister for Urban Development and former Housing Minister Phil Twyford wants to get rid of it.
Goff says the creation of the Government's planned housing and urban development authority, Kainga Ora - Homes and Communities, could have an impact on council staffing shortages.
"With planners in scarce supply, Auckland Council is facing an ongoing shortage of employees with these skills, exacerbated by the private sector and government recruiting its staff by offering better pay packages."
And Goff says the Government's changes to the Building Act also don't go far enough. The council has previously called for an end to the use of joint and several liability and wants to see the introduction of a liability cap of 20%.
During the leaky buildings crisis in many cases councils were the only party property owners could take legal action against as the builders and developers involved weren't trading under the same name and were able to avoid legal liability. The Auckland Council has also called for a mandatory insurance and guarantee scheme for all residential and commercial new builds and significant alterations. 
But according to Goff there's light at the end of the tunnel.
"For these and any other issues which may arise, we have joint working groups to navigate us through potential difficulties," Goff says. "The Deputy Mayor and I and the chair of the Planning Committee meet with ministers on a regular basis to ensure that we are working collaboratively and jointly to achieve our shared objectives."
Ongoing tensions
However, Goff's comments underscore the continuing differences of opinion between the Auckland Council and the Government over its planned reform agenda.
Just last month Auckland Council outlined its concerns with Government's plans to create a new housing and urban development authority in a submission on the Kainga Ora–Homes and Communities Bill.
Under the legislation the new entity will be able to undertake the development of public, market and affordable housing, as well as homes for first home buyers. It will also be able to carry out development and renewal of urban environments, which could include commercial, industrial or community property and infrastructure. It will see Housing New Zealand Corporation (HNZC), HLC (Homes Land Community) and the Ministry for Housing and Urban Development's KiwiBuild Unit merged to create one organisation.
But in its submission the Auckland Council says it is concerned it could end up paying for increased infrastructure costs created by the new housing and urban development authority, while its planning could be overridden. 
And it also doesn't like the idea of "managing and maintaining infrastructure after Kainga Ora-Homes and Communities exits a development project".
It also has concerns about the effects the new entity could have on existing council planning and the work of Council Controlled Organisation (CCO) Panuku Development Auckland.
Twyford's relentless positivity
Urban Development Minister Phil Twyford says he's aware of such concerns in Auckland. But he remains committed to the changes, including the scrapping of Auckland's Rural Urban Boundary and the development of the new Government housing and urban development authority. 
"We want to replace the Urban Growth Boundary with a new planning approach based on the idea of Making Room for Growth; a more expansive spatial planning which sets aside areas of special value, open spaces for future generations and land for network infrastructure such as road, rail, schools and hospitals.
"It is our belief that we can allow Auckland to make room for growth, and provide through good design and better planning, we can deliver density that will reassure the NIMBYs who are fearful of poor quality intensification and urban sprawl."
He says he's aware of the Auckland Council's concerns.
"We understand the financial pressures on Auckland Council and acknowledge New Zealand's infrastructure funding and financing system is broken," Twyford says.
"Our aim is to put in place a new system of funding and financing the infrastructure for urban growth that will turn on the tap for a limitless supply of investment finance for developers who are willing to take the commercial risk on a project. We want to ensure that the costs of growth are properly allocated. So they fall on the beneficiaries of development."
And he says the creation of the new housing and urban development authority is central to the Government's plans.
"The establishment of the Kāinga Ora – Homes and Community urban development authority will help the building of tens of thousands of state, affordable and market homes in large scale urban developments across Auckland. It will be able to cut through the red tape and lead large-scale master planned urban development projects that build whole communities at scale and pace."
While he isn't short of enthusiasm ,some of the back office bureaucrats in the Auckland Council are obviously concerned about the potential risks involved with the Government's proposed changes. Only time will tell how they turn out, but the Super City's risks register provides an interesting insight into what some of the staff are thinking behind the scenes.