Mayoral candidates are now in campaign mode as they all fight for the top job in cities and towns around the country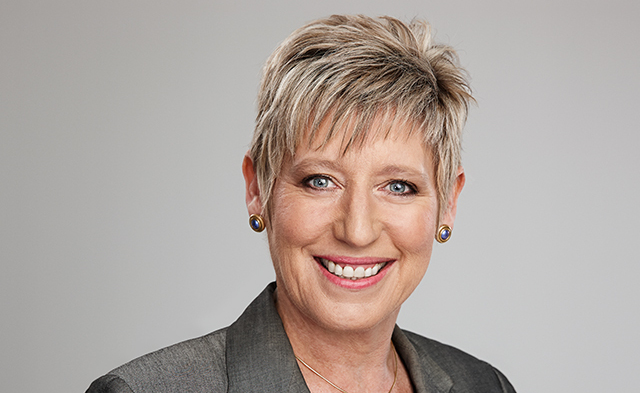 Nominations for New Zealand's 2019 local body elections closed on Friday and campaigning for seats on the country's councils is now in full swing.
The billboards are up, the candidates are making promises left, right and centre and the election contest is under way. We take a look at who has put their name forward to stand for the mayoralty in some of the country's main centres.
Competing candidates
In Tauranga incumbent Mayor Greg Brownless is standing for a second term, but he will no doubt have some strong competition. There's a long list of candidates including current Deputy Mayor Kelvin Clout, former Auckland businessman Tenby Powell, ex-city councillor Murray Guy, RangiMarie Kingi and developer and former director of Bella Vista Homes New Zealand Danny Cancian.
While in Hamilton sitting Mayor Andrew King is standing again against challenger Paula Southgate. He beat Southgate by just six votes in 2016 and she will no doubt fancy her chances a second time around. Other candidates include Jack Gielen, Lisa Lewis, Angela O'Leary, James Casson, Louise Hutt and Mike West.
In the capital Wellington Mayor Justin Lester is seeking re-election after winning by a comfortable margin three years ago. One of his strongest challengers might be veteran councillor and former New Zealand First candidate Andy Foster. His campaign has the backing of legendary film director Peter Jackson and he's making his third attempt for the top job. But other candidates seeking the mayoral chains are first-term councillor Diane Calvert, Norbert Hausberg, Don Newt McDonald, Jenny Condie, Conor Hill, Andrew Grantham Cox and Ajay Rathod.
Former Labour MP and Christchurch Mayor Lianne Dalziel is running for a third term in office and won by over 62,000 votes in 2016. High-profile veteran activist John Minto came second last time and despite facing a monumental task is returning for another attempt. Other contenders in the Garden City include businessman Darryll Park who's calling for a zero per cent rates rise, Stephen McPaike, Adrian Schonborn​, Robin McCarthy, Jim Glass, Blair Anderson, J.T. Anderson, Tubby Hansen, Sam Park, Peter Wakeman and Aaron White.
While Queenstown Lakes District Council Mayor Jim Boult is seeking re-election. Boult was a former director of the Stonewood Homes group which went into liquidation in 2016 owing more than $26 million to creditors and there is a case still before the courts. But he's hoping he can gain enough support for a second term and only has two challengers for the top job, Al Angus and Nik Kiddle.
Dunedin Mayor Dave Cull announced earlier this year that he wouldn't be standing for a fourth term, this has led to a number of people stepping up to fight for the vacant position. Sitting councillors Jim O'Malley, Christine Garey, Aaron Hawkins, Rachel Elder, Lee Vandervis and Andrew Whiley have all put their names forward. Other candidates seeking the position are Scout Barbour-Evans, Bob Barlin, Finn Campbell, Carmen Houlahan, Mandy Mayhem-Bullock, Malcolm Moncrief-Spittle, Jules Radich and Richard Seager.
Lack of challengers
But while the main centres have a healthy number of people seeking office, in some towns around the country the mayoral contests have already been decided because no-one is standing against the incumbent.
In Whanganui no-one put their name forward to challenge Mayor Hamish McDouall for the top job. And he's not alone. In Gore Mayor Tracy Hicks has been effectively been given a sixth term as she's standing unopposed and it's the same for Jim Mylchreest in Waipa, Bryan Cadogan in Clutha and Jenny Shattock in the South Waikato District.
And getting people to actually vote isn't easy either. Local Government New Zealand (LGNZ) has been running its Vote 2019 campaign to raise voter participation and increase public awareness about who is standing and what their policies are.
In the 2016 local body elections only 43% of eligible voters nationwide bothered to cast a vote. Local government voter turnout varies significantly across different age groups and geographic areas. But according to LGNZ the highest voter turnout in the 2016 local body elections was in the 70-plus age group (89%), while the lowest was in the 18-29 age group (34%). 
Voting papers for this year's election will be sent out from September 20 and will need to be filled in and posted in time to reach the electoral office by 12pm on Saturday, October 12.
For further information on who is standing as a candidate contact your local council, or go to www.vote2019.co.nz