Mayoral candidate John Tamihere says Auckland companies should get preferential treatment from council over multinationals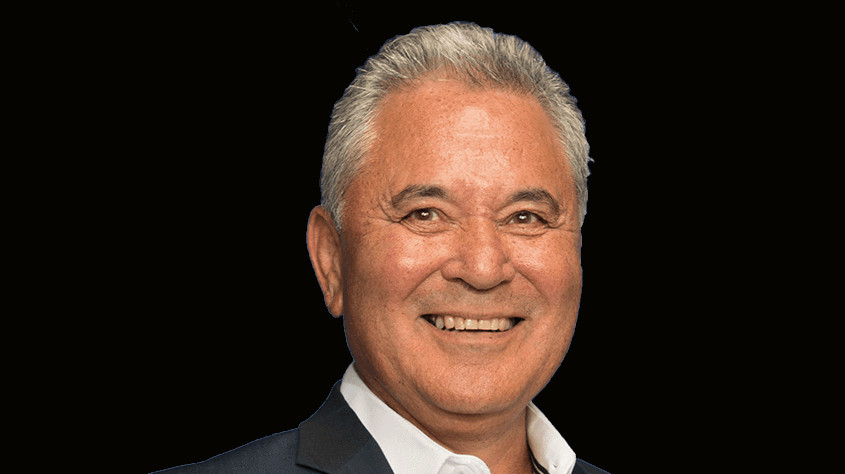 Auckland mayoral candidate John Tamihere claims he'll give Auckland based companies preferential treatment over multinationals when it comes to securing council contracts if he wins the mayoralty.
The former Labour MP and chief executive of Te Whanau O Waipareira Trust rolled out his latest policy proposal on Wednesday.
"An emphasis will be placed on the growth of scale for Auckland and New Zealand businesses with our annual purchasing clout, that means purchasing from Auckland and New Zealand domiciled companies," Tamihere says.
"The number of multinationals pulling out multimillion dollar contracts and not paying their fair share of tax must stop."
He cites Section 10 of the Local Government Act 2002 (amended in 2012). It states that all councils must meet the current and future needs of communities in a way that is most cost-effective for households and businesses. While Section 14 of the Local Government Act 2002 says councils "should take into account the social, economic and cultural interests of people and communities and the reasonably foreseeable needs of future generations".
"That does not necessarily mean selecting the lowest price bid," Tamihere says.
CCO's and consultants
He says the Super City's Council Controlled Organisations (CCOs) all currently have their own purchasing and contracting systems.
"In effect there are now seven separate purchasing and procurement models across the city," Tamihere says.
He also claims he will "open the books" to disclose the terms and agreements of all council contractors and consultants earning over $50,000.
"The veil where people hide behind commercial sensitivity must be lifted while we reset, refresh and clean up the city in a fiscal sense," Tamihere says.
"Ultimately the use of ratepayer dollars on value for money projects will require a city wide review and under my leadership, major contracts over $500k will now require the Governing Body's Audit and Risk Committee's sanction."
Accountability for losses
He says he also wants to see the Auckland Council officers held to account for their actions when it results in a loss to the city and says council staff who use their authority recklessly should face serious consequences.
Tamihere cites as an example the council decision in 2012 to buy the ASB building on the corner of Auckland's Wellesley and Albert streets for $104 million. It was revealed in 2016 that the council would have to spend $31 million recladding it. Tamihere says heads should have rolled over this.
"Council officials must face the same standard of performance that a plumber, carpenter, electrician or truckle has to adhere to. There can no longer be a veil of silence around poor performance or incompetence and my Integrity Unit will be the eyes and ears of Aucklanders."
Battle for the Super City
While there are a number of other candidates running for the Auckland mayoralty, for all intents and purposes it's now come down to a battle between Tamihere and incumbent Phil Goff. The two candidates have taken part in a number of head to head debates so far and they still have a number to go before the campaign comes to an end. 
Since announcing his run for office Tamihere has promised to sell the Ports of Auckland, privatise 49% of Watercare and build a new Auckland Harbour Bridge. Tamihere says he will also build a new tram-train system spanning the city and scuttle the Government's planned light rail project. And he'll do all that while scrapping the Auckland Regional Fuel Tax, cutting council spending by 1% and freezing rates for his first term.
Goff has attempted to avoid similar extravagant campaign promises and is instead attempting to come across as the safe pair of hands who has attempted to reduce the Super City's debt and run a tight ship. He's focused on what he has done since taking over in 2016 and plans to carry-on with the same programme. This includes the Auckland Transport Alignment Project (ATAP) which will see $28 billion invested by the Government and Auckland Council in the city's transport network over the next 10 years.
Polls close on Saturday, October 12.