A total of $313 million the Government had allocated for the Auckland light rail project will now be used for other projects including helping fund a Manawatu Gorge replacement road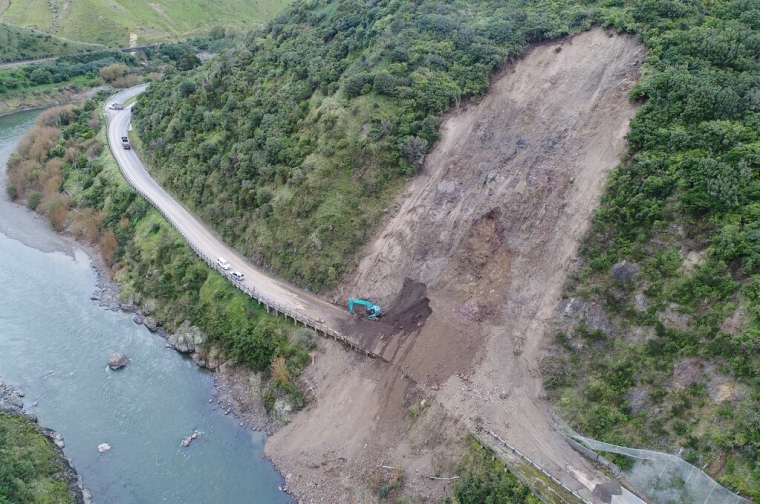 The NZ Transport Agency (NZTA) says $313 million in funding that had been allocated for the Auckland light rail project will now be used for a range of projects including a new Manawatu Gorge replacement road.
NZTA says $190 million of the funding will be used for the Manawatu Tararua Highway Project, which is expected to cost $620 million and be completed in 2024.
While $60 million will go towards public transport schemes, including the Auckland Transport Alignment Project (ATAP), and other high priority initiatives. The remaining $63 million will be divided between walking and cycling, road policing and local road improvements.
It follows ongoing delays with the Auckland light rail proposal and an announcement last month by Transport Minister Phil Twyford that none of the construction work will now take place until 2021 at the earliest.
"I welcome the NZTA Board's decision to reallocate funding while the Ministry of Transport evaluates options for Auckland light rail. It means we can crack on with other projects while we take the time to get a multi-billion dollar game-changing infrastructure for Auckland right," Twyford says.
He says the Manawatu project is important for the region.
"It will restore a crucial transport link that supports the needs of locals and travellers through the region and boosts the economy across the lower North Island through to the East Coast.
The NZTA has completed the preliminary concept design for the new Manawatu Gorge replacement road and is currently working through the consent process. It says, subject to resource consents, work is expected to begin this year and full construction is expected to get underway next year.
State Highway 3 through the Manawatu Gorge has been closed since April 2017 due to large landslips closing the road. The new road will run from near the western entry of the now-closed State Highway 3 gorge route, crossing the Ruahine Range north of the gorge, and reconnecting to SH3 at Woodville.