NZTA only consulted 3 months ago on the Govt's new infrastructure spend; Planned roading projects among those it wants funded; National says Govt is 'scrambling'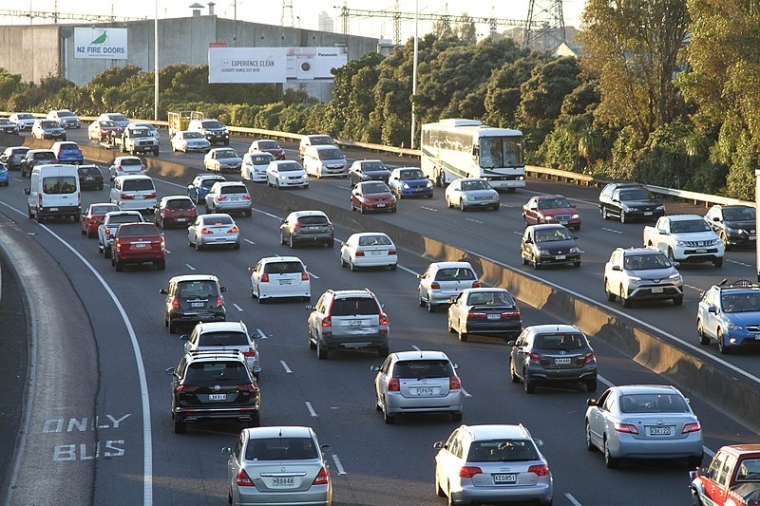 The New Zealand Transport Agency (NZTA) wants some of the Government's newly announced infrastructure spend to go towards planned roading projects canned when it took office.
The NZTA's chair, Brian Roche, told Parliament's Transport and Infrastrastructure Committee on Thursday, the agency has been advising Treasury on how additional funding should be spent.
On Wednesday Finance Minister Grant Robertson announced an extra $6.8 billion will be put towards transport infrastructure, including roads and rail, over at least the next five years.
NZTA's interim chief executive, Mark Ratcliffe, said some of the 12 roading projects that had been planned, but tossed out due to a lack of funding, in part stemming from the Coalition Government directing the agency to focus more on rail, were among those it suggested be funded.
These include Whangarei to Te Hana, the East West Link, SH1 Cambridge to Piarere, SH2 Pokeno to Mangatarata, SH29 Piarere to Tauriko, SH2 Waihi to Omokoroa, SH2 Te Puna to Omokoroa and Tauranga Northern Link, SH2 Katikati urban, SH29 Tauriko West network, SH1 Otaki to Levin, SH1/2 Petone to Grenada and the SH2 Melling interchange.
NZTA consulted 3 months ago
The decision on how the $6.8b will be spent rests with Cabinet. The NZTA only started providing advice to Treasury three months ago.
"We're as keen as anybody to hear what they [the projects] are going to be," Ratcliffe told interest.co.nz.
He wouldn't be drawn on which projects NZTA suggested be given priority.
He stressed the agency suggested the funding be used across a range of modes of transport, saying: "We're not the state highway zealots that we're painted out to be."
When this was put to Robertson, he said: "Certainly, it would be no surprise that NZTA would be recommending projects that they've looked at in the past…
"There are some I's to dot and T's to cross, but we've made decisions on the projects we want to fund."
Government 'scrambling'
National's transport spokesperson Chris Bishop, who quizzed Roche and Ratcliffe in the Committee, tweeted: "So in other words having cut the state highway budget by $5 billion and delayed these important projects, the government is now going to borrow cash to [possibly] fund some of them.
"Shame about the 2+ years of delay and the chaos this has caused to the sector."
Bishop said the Government was "scrambling", having realised it made a mistake shifting its focus from highways.
Giving NZTA the money never an option
Speaking to interest.co.nz, Ratcliffe said it was never an option for the $6.8b to be used to top up the National Land Transport Fund - giving NZTA the power to choose how the funding is invested.
The Fund is funded by transport users through fuel excise duties, road user charges, motor vehicle registrations, licensing fees and other Crown revenue.
While governments provide high level guidance on how the Fund should be spent, the system is designed to be relatively apolitical to provide consistency across electoral cycles.
Asked if he would've preferred it if the Government gave the $6.8b to the NZTA to administer, Ratcliffe said: "I think we're just grateful there's more money being invested. How it comes to us really doesn't matter.
"The critical thing is that we've got a bigger level of investment."
Roche told the Committee the funding boost will "put us under pressure, and pressure is good".  
Asked why he wasn't letting the experts at NZTA call the shots on the new infrastructure spend, Transport Minister Phil Twyford acknowledged: "The great majority of transport projects that are funded in this country are done through the National Land Transport Programme with NZTA making those decisions under the guidance of government policy statements…
"From time-to-time, governments will add to that by doing extra things. The former government for instance announced the package of regional highway projects."
The infrastructure projects will be announced in 2020 - election year.
Tension in the background
NZTA's relationship with Twyford has appeared strained.
Its failure to consider an unsolicited, and reportedly expensive and complex, bid by the New Zealand Superannuation Fund and Canadian institutional investors to build light rail in Auckland, to the Government's satisfaction, prompted Twyford to pass the job on to the Ministry of Transport and Treasury.
Roche acknowledged in the Committee that staff turnover at the NZTA had been high, admitting the agency had "lost its way".
He expected to see a turn-around in the next 12 to 18 months.
Five new members were appointed to the NZTA board in September and a new chief executive, Nicole Rosie, will start in mid-February.