National proposes introducing congestion charges and charging all motorists based on how much they travel; It reaffirms its commitment to scrapping Auckland's fuel tax and not hiking the petrol excise duty in its first term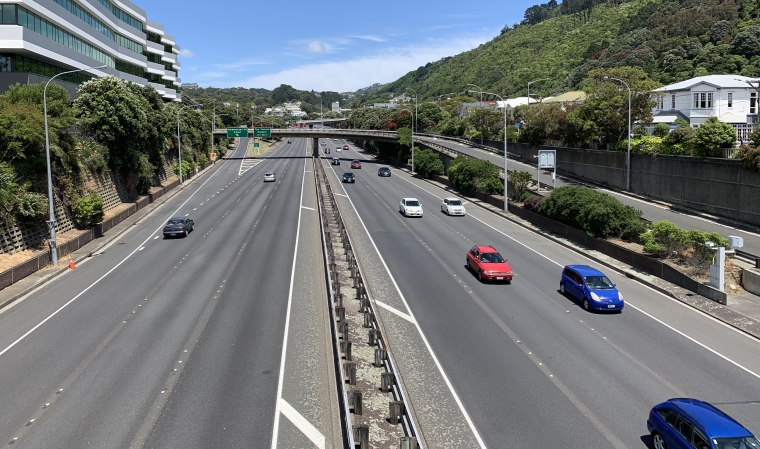 National is proposing to better target motorists with charges to cover the costs of maintaining and building roads, should it be elected into government in 2020.
It's seeking feedback on whether it should introduce "revenue-neutral" congestion charging so that people who drive on certain roads at certain times pay a fee. The aim would be to encourage commuters to avoid travelling at busy times, take different routes or use public transport.
The party is also floating the idea of applying road user charges to all vehicles. Currently this charge is levied on diesel and heavy vehicles like trucks. Owners of most of the vehicles that fall under the scheme need to buy a new licence every 1000km driven.
National is wary that using fuel as a proxy for road usage, as is currently the case, is becoming problematic as vehicles become more efficient.
It also recognises there's a shortfall of revenue collected via the National Land Transport Fund to pay for roads and rail. The fund raises revenue through petrol taxes, road user charges and vehicle licensing fees. These funds are ring-fenced and managed by the New Zealand Transport Agency (NZTA).
National, in a transport discussion document released on Monday, said "better alignment between those who use infrastructure and those who finance it" is needed.
The party has committed to repealing Auckland's 10 cents per litre (excluding GST) regional fuel tax and won't increase fuel taxes in its first term of government.
The Coalition Government has increased the petrol excise duty by a total of 10.5 cents, to 66 cents per litre (excluding GST). The National-led Government hiked this by 17 cents over the nine years it was in government.
National, in its discussion document, also proposed "aggressively working with the private sector to explore alternative financing and funding arrangements, including the use of road tolling". 
"There has been a general unwillingness at local government level to use private capital, such a public-private partnerships as a funding tool despite private capital often providing a reduced and more equitable financial burden on ratepayers," it said.
"National believes local councils should make greater use of private capital to deliver new infrastructure."
Finally, National said it was open to the Crown topping up the National Land Transport Fund.
The party proposes reintroducing a priority for funding Roads of National Significance and introducing a new funding priority of Roads of Regional Significance.
It is also seeking feedback on whether it should introduce a second generation of Roads of National Significance.
It highlighted 12 roading projects either cancelled or delayed under the Coalition Government, saying it would next year detail which ones it would commit to funding.
The NZTA has suggested some of the additional $6.8 billion the Government last week committed to new transport infrastructure go towards some of these roads.
Cabinet will decide which projects it will fund, rather using the $6.8 billion to top up the National Land Transport Fund, thus leaving the decision with the NZTA.