Parliament to be adjourned until April 28 after meeting on Wednesday; Opposition to scrutinize govt ministers and officials publicly via new committee chaired by Simon Bridges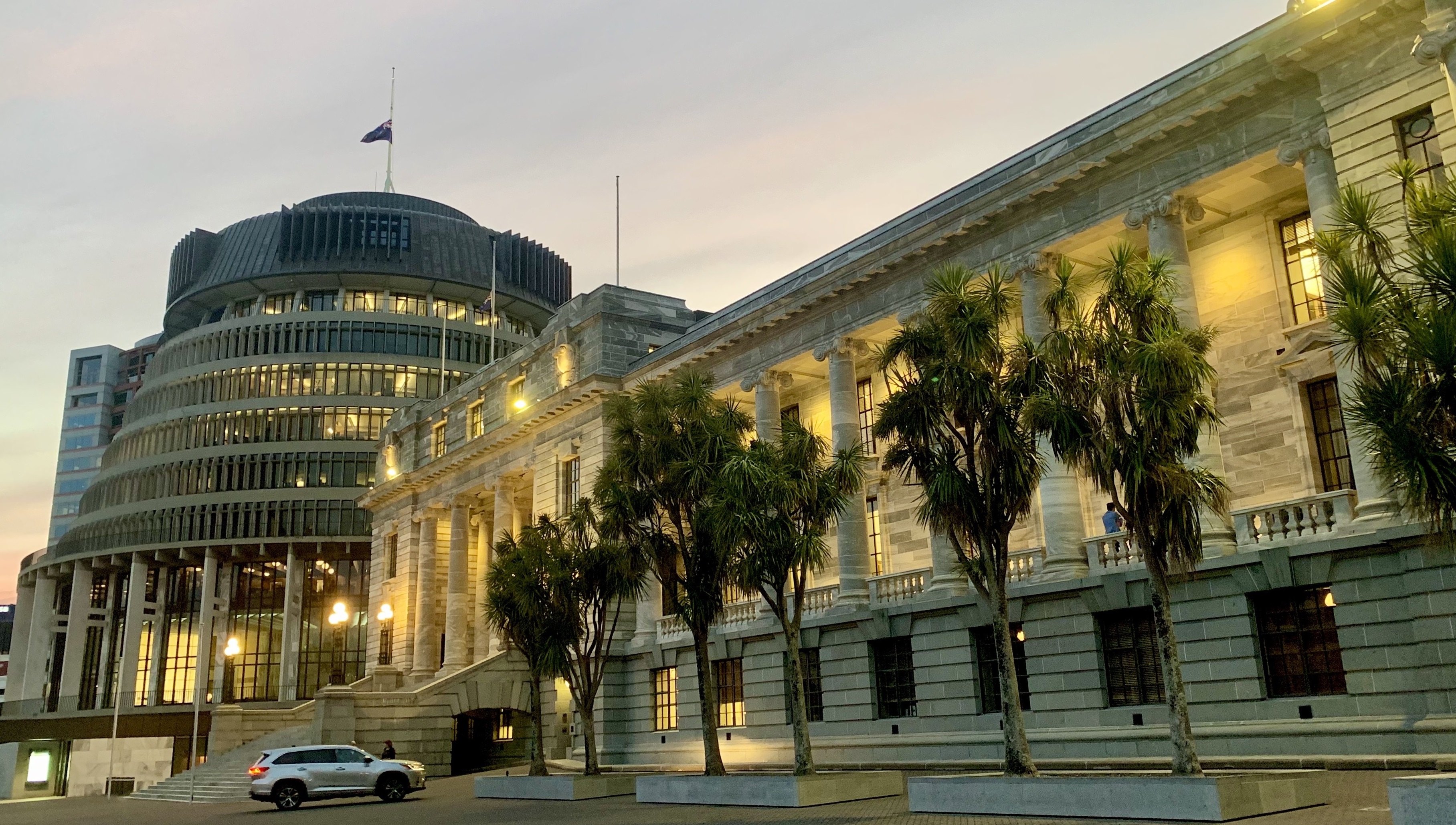 Parliament will meet for the last time on Wednesday afternoon, before being adjourned until April 28.
A special select committee, chaired by Opposition Leader Simon Bridges (or someone he nominates), will meet remotely to hold the government to account as it responds to COVID-19.
In addition to the chairperson, the 'Business Committee's' members will include four MPs from National, three from Labour, one from ACT, one from the Greens and one from New Zealand First.
They will be able to summon government ministers and public servants, who will be have to answer their questions, or in the words of Speaker of the House Trevor Mallard; be "interrogated".
Mallard said the Business Committee will have the unusual powers that generally reside with the privileges committee, to send for people and to send for papers. It won't have any decision-making powers.
Meetings will be streamed online.
Political parties will be able to decide which MPs represent them in committee meetings, depending on the issues being discussed.
Mallard said the committee could decide how frequently it meets, but the feeling at the moment is that it will meet for about an hour on Tuesday, Wednesday and Thursday mornings.
He said it was a matter of balancing accountability with responsibility.
"I think there's a strong view amongst most members of parliament that Parliament has to take leadership in stamping this virus out, and having members of parliament flying around the country, interacting in big groups here, and then going to airports - if in fact planes are flying - would not be a good thing," Mallard said.
"These are not normal times and things which were otherwise very important don't have the same urgency as a virus that could kill so many people," he said, commenting on the fact pause is being pushed on the Government's legislative plan. 
The Budget is still due to be delivered on May 14 and the general election will still take place on September 19.
Bridges supportive
Bridges is supportive of the Committee, saying National will ask the questions New Zealanders would like answered. 
The sorts of people he wants to appear before the Committee include the Minister of Health, the Prime Minister, the Finance Minister, the Reserve Bank Governor and the All of Government Controller.
He noted his preference initially was to keep Parliament going in smaller numbers or at reduced capacity, as will be the case on Wednesday. But then as the discussion developed, he came to the view a committee with a majority of Opposition MPs that he chairs, will provide the necessary scrutiny.
"Scrutiny can make for a stronger response for our nation," Bridges said. 
David Seymour dubs moves 'misguided' 
ACT leader David Seymour however, said the move was "misguided".
"While generally supportive of the Government's measures, ACT has promised to offer constructive criticism where necessary. The Government's exclusion of democracy - specifically Parliament and electorate offices - from its classification of essential services is a misstep," he said.
"We accept that the Government has a difficult task ahead. All New Zealanders stand ready to support it. But this is no reason to partially suspend democracy.
"The Prime Minister will soon issue an epidemic notice and invoke the Epidemic Preparedness Act. This legislation gives the Government the ability to change almost any law at the stroke of a pen. The Health Act will allow medical officers to enter any premises, detain people, prescribe treatment, and take possession of land and buildings.
"It may be necessary for the Government to have these extraordinary powers. If so, it is critical that Parliament is able to continue to hold the Government to account.
"Indeed, the Epidemic Preparedness Act explicitly says that Parliament should scrutinise any law changes made under that Act.
"New Zealanders have just faced the greatest peacetime loss of civil liberties in our history, and it is possible we may not have an election this year. ACT believes there should be a Question Time and local electorate offices should remain open. Half of New Zealanders did not vote for this Government. It is wrong to suppress their representation.
"The Government should deem democracy an essential service. If we need couriers, banks, and breakfast radio shows, then we also need democracy. We will have a situation where The Warehouse and the Waitakere Licensing Trust are able to remain open, but democratic accountability has been partially suppressed.
"Local electorate offices are being bombarded with phone calls and emails from people looking to them for support. Unfortunately, they have not been well-equipped to work from home in many cases. It is wrong to close them at this time."