As almost all construction shuts down, the skyline is left with dozens of idle cranes across the country as icons of the sudden pause in business. Many won't restart with the same companies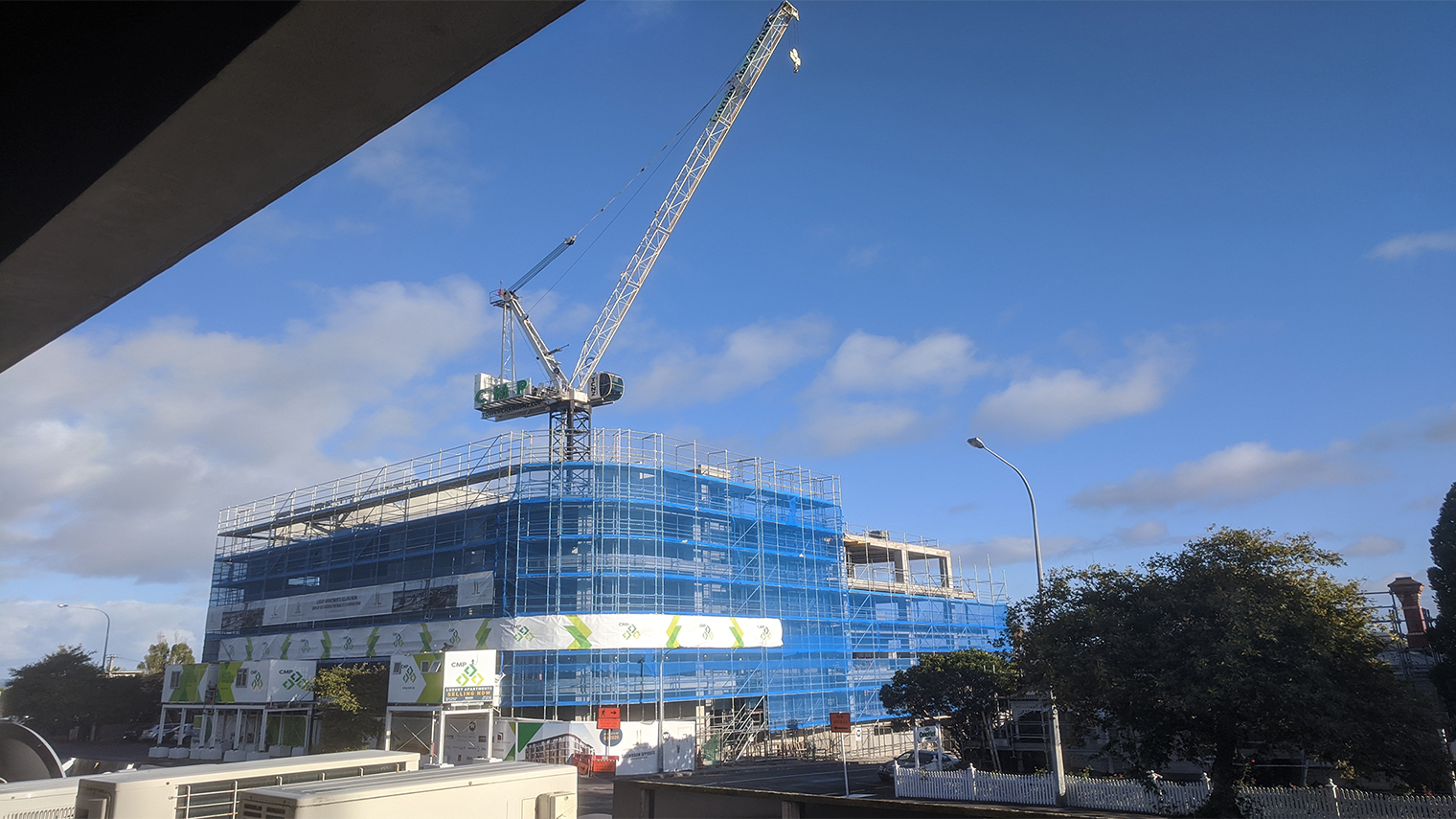 Just about all of New Zealand's 128 long-term construction cranes have stopped working as construction sites were shut down across the country as part of the Government stage 4 response to COVID-19.
The only cranes still operating are on those working projects deemed as essential.
According to the 1Q 2020 RLB Crane Index, there are currently 128 long term cranes sighted across the country (88 in Auckland, 12 in Queenstown, 12 in Christchurch, 7 in both Wellington, 5 in Tauranga, 3 in Hamilton and 1 in Dunedin), equating to a net decrease of only 3 cranes from the previous edition six months ago.
RLB Director Mr. Chris Haines commented, "With the country in lock-down due to COVID-19, nearly all live projects have been suspended for a minimum period of 4 weeks", he said.
"We are only aware of a handful of health projects in Auckland and Christchurch for DHB's and Southern Cross that have applied to be deemed 'essential' and can continue construction during lockdown."
All infrastructure work including Auckland's City Rail Link, Watercare's Central Interceptor and major roading projects such as Puhoi to Warkworth expressway, Kaipiti expressway and Transmission Gulley have stopped. All residential and commercial projects work has now stopped. While design and tendering continue working from home, the live construction work cannot progress.
RLB says, following the lockdown there are several key risks to current live construction projects that include:
The limited cashflow that will test the financial solvency of main contractors, sub-contractors, suppliers and some developers too will also be under pressure. The Government subsidies and assistance packages and the dispensations given by the banks will be key to ensuring projects and parties can viably continue during and after the lockdown.
Potential contractual disputes on the right to time extensions and the extent of any cost recovery is likely as contracts, legal advice and approach taken vary from project to project
Security of sites particularly where any site security personnel is not considered an essential service means the risk of theft and potential recovery of materials and equipment could be high.
Protection of work in progress. Contractors have had a very limited time to get organised. Risk of exposed timber or finishes to the weather and potential future abortive work and replacement will be high in some projects depending on the stage it is currently at
Health & safety of the sites. Ensuring they have been left safe to avoid members of the public can accessing sites or tower cranes during the lockdown