Number of people on Jobseeker Support increases by 16% in a month; Rise dampened for now by Wage Subsidy supporting 60% of workforce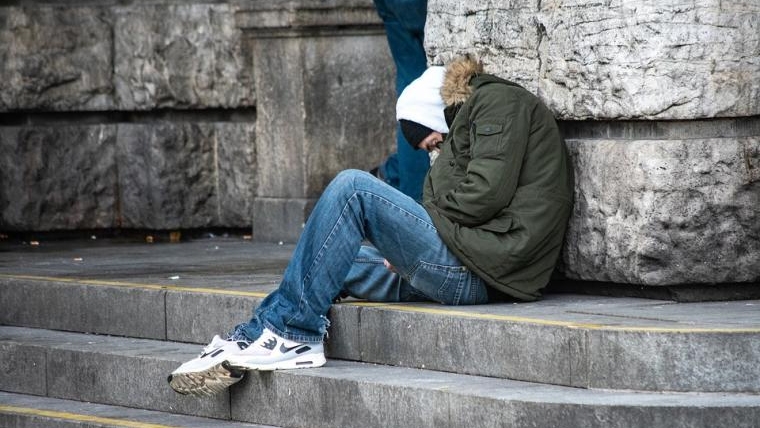 Nearly 18,000 people became beneficiaries in the two weeks to April 10.
Ministry of Social Development (MSD) data shows the number of people on main benefits increased to 327,763.
Of these people, 167,639 were on Jobseeker Support. The number on this benefit increased by 6,424 in the week to April 10 and by 9,470 in the week to April 3.
The number of people on Jobseeker Support was 16% higher as at April 10, compared to a month prior.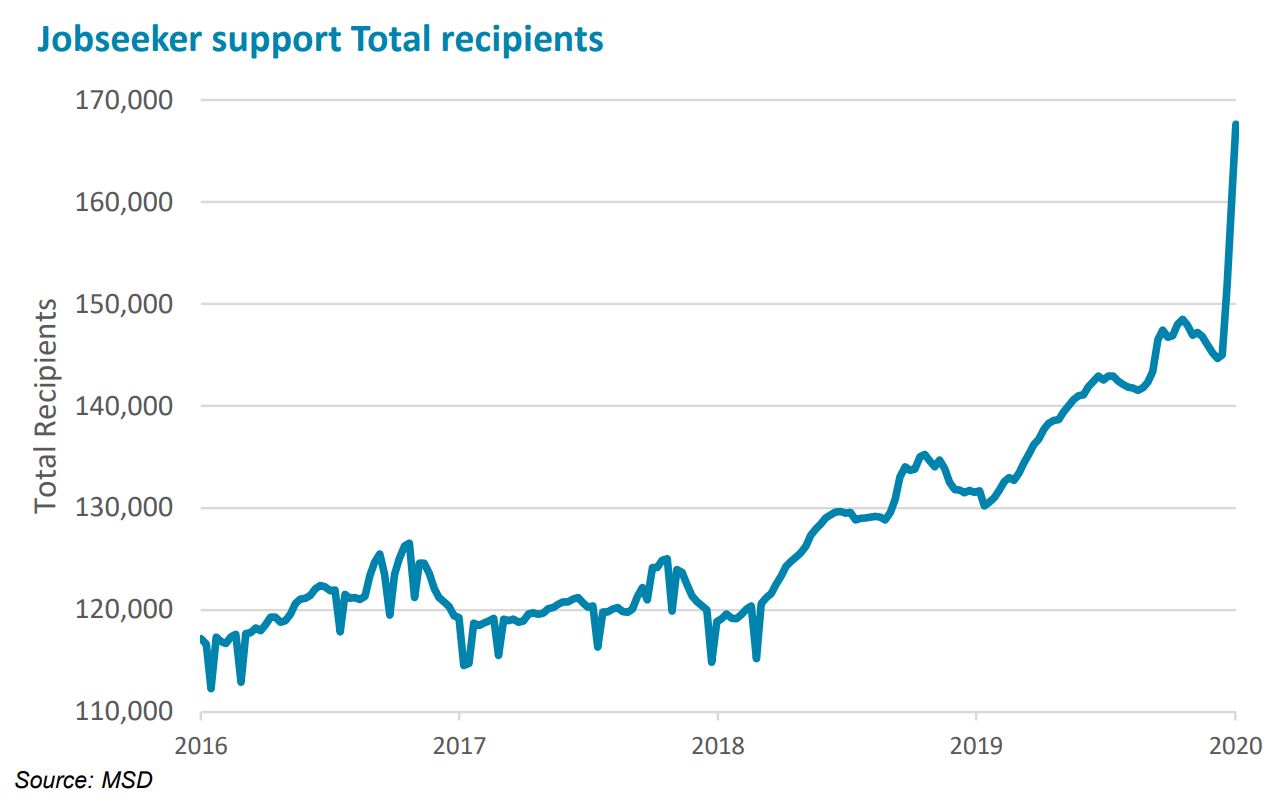 As at April 10, 5.6% of the working-age population was receiving Jobseeker Support, compared to 4.9% at the beginning of the year.
Single people on Jobseeker Support receive $251 a week, couples receive $401, couples with children $428 and solo parents $375.
By way of comparison, jobless claims in the US have soared.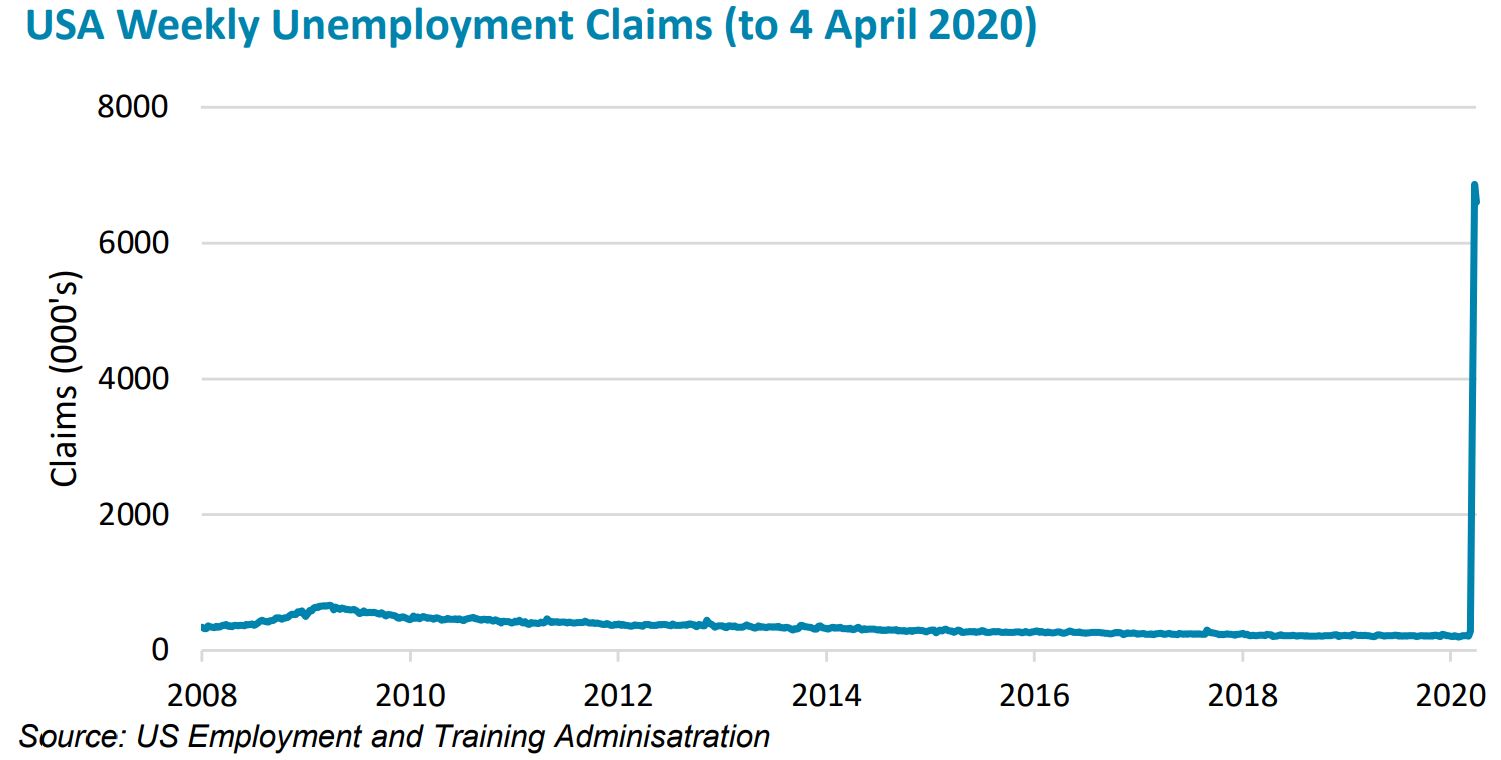 The 12-week Wage Subsidy is keeping people connected to their jobs for now, and is likely slowing the increase in the number of people forced to go on Jobseeker Support. The Government is yet to unveil what support will follow this 12-week period.
MSD has paid out $9.9 billion in wage subsidies to support 1.6 million people as at today - April 17. Around 60% of people in employment are being supported by the Subsidy.
The application decline rate increased to 5.4% in the week to April 10 from 3.5% the week prior.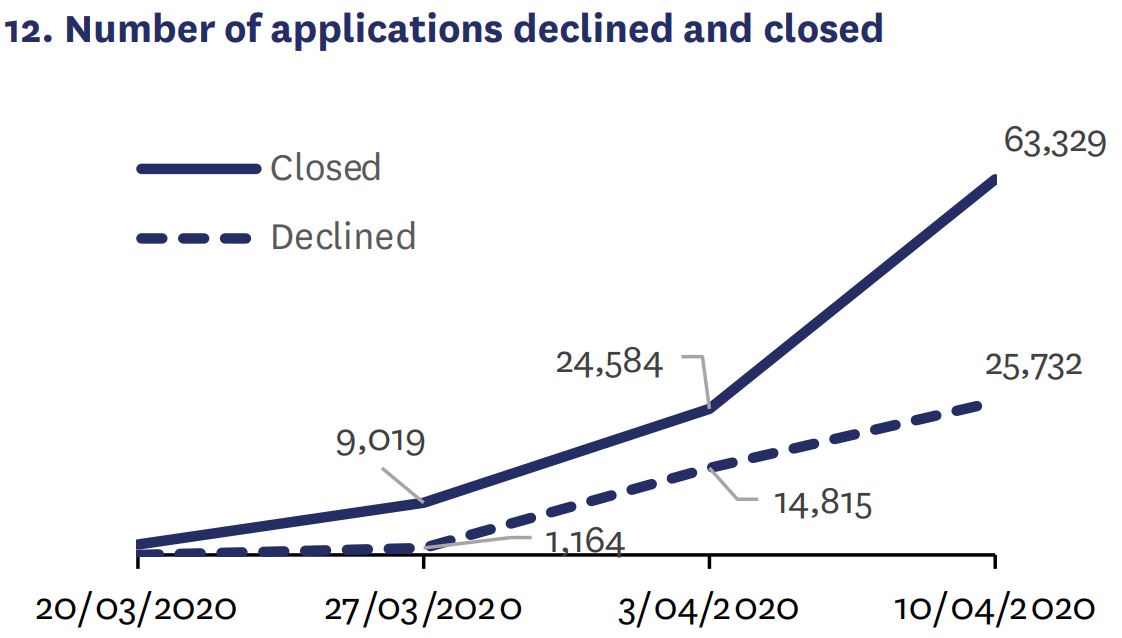 More has been paid out in Wage Subsidies to large and medium-sized businesses, than small businesses and sole traders.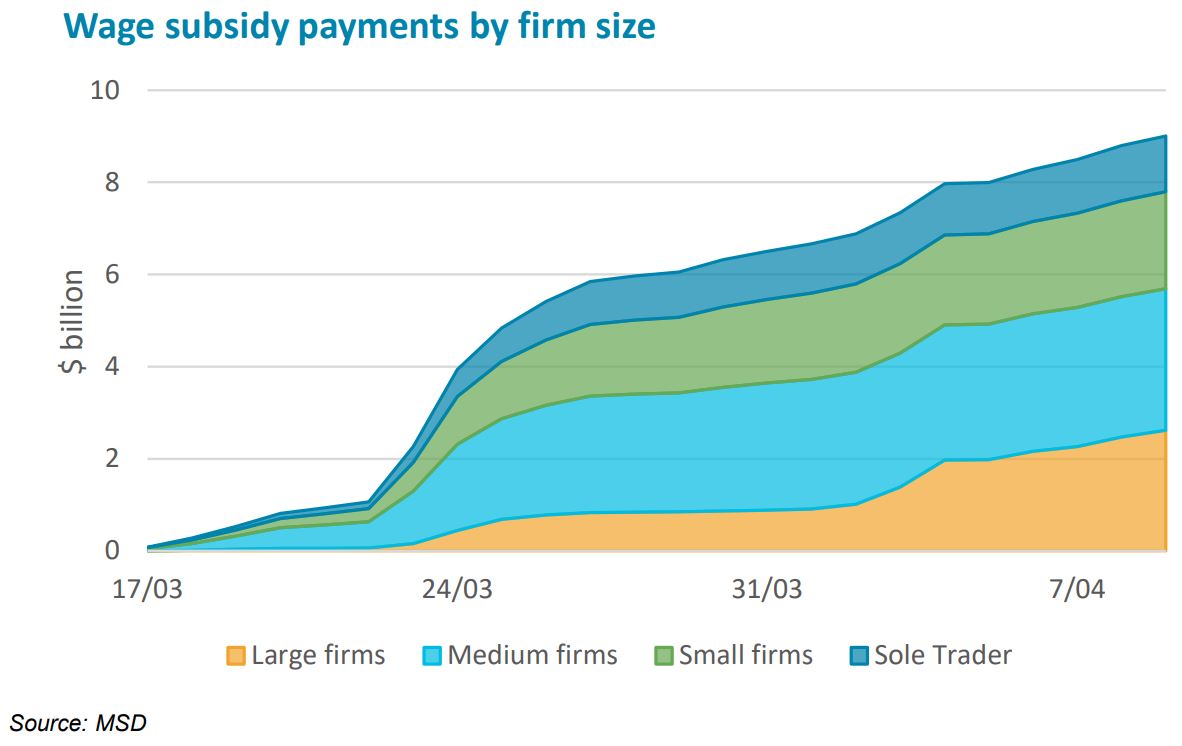 The number of Special Needs Grants for food, distributed by MSD, more than tripled from the week to March 13 to the week to April 10, to 69,905.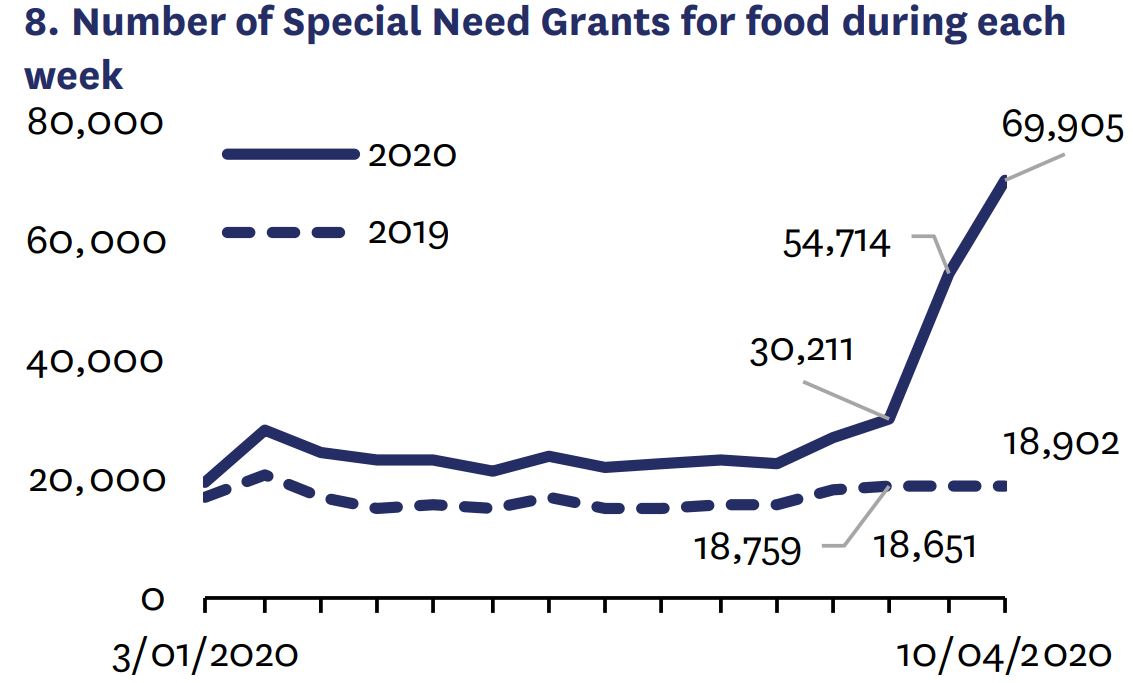 Meanwhile the number of Accommodation Supplements distributed grew by 5% over this time to 327,360.